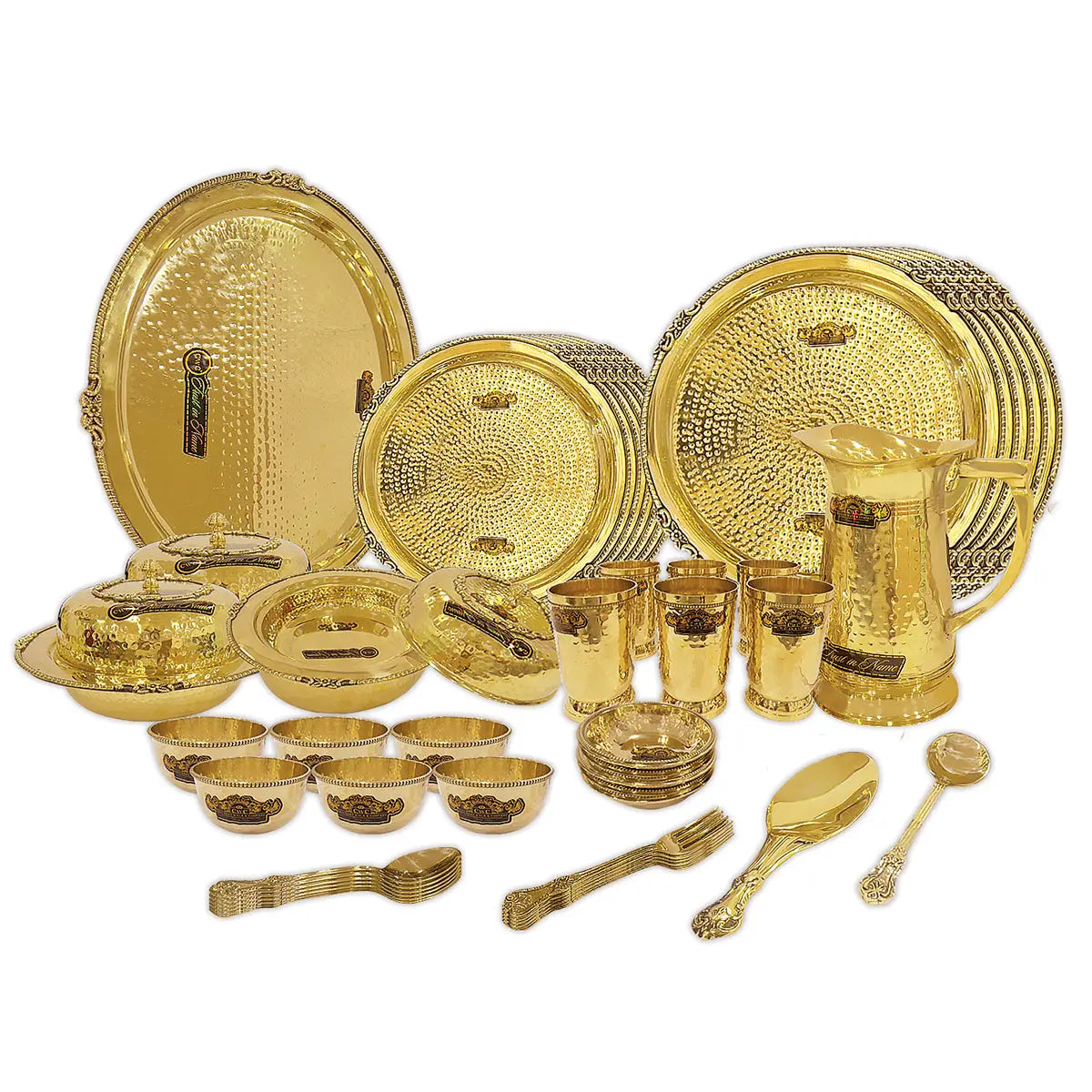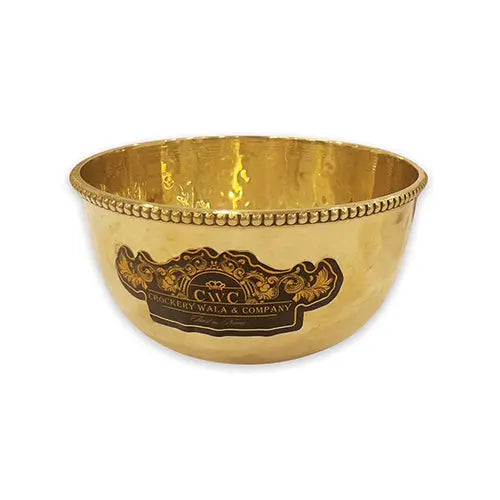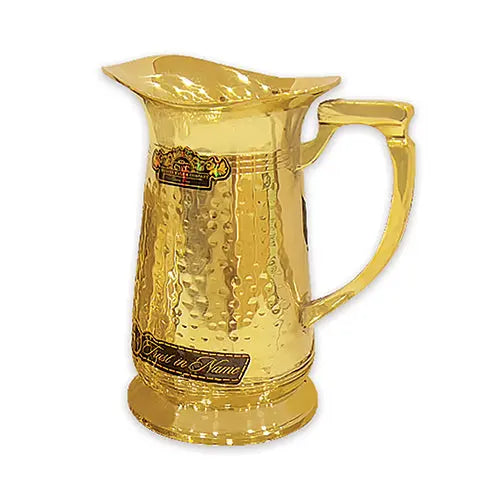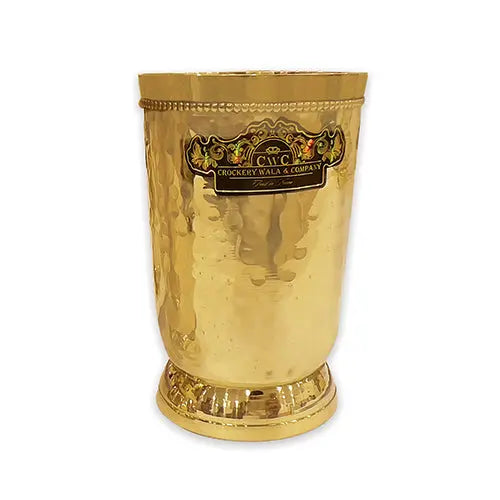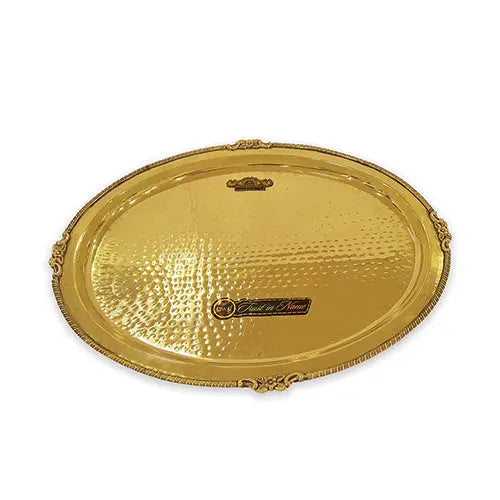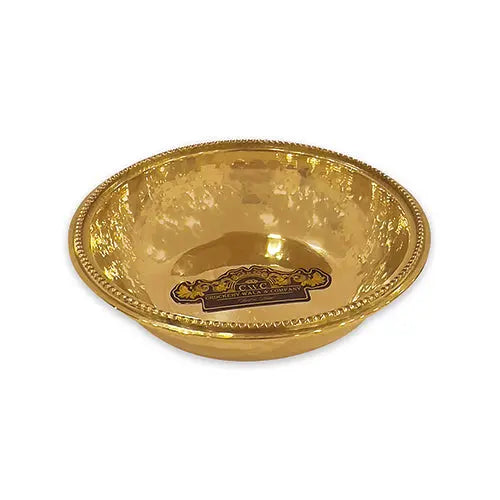 Brass Dinner Set Hammered Finish 66 pcs
---
The pure brass dinner set of 66 pcs is an elegant dinner set with a beautiful design and texture on it.

This dining set is made up of 100% brass which is lead free hence the colour will remain same.

This set consists of 6 full plates 6 bowls 6 glass 6 quarter plates 6 puddings 1 water jug 3 casseroles 3 casserole lids 3 serving spoons 1 tray 1 rice spoon 12 Dining spoon 12 dining forks.

 

SPECIFICATIONS- 

Full Thali diameter: 12 Inches; weight: 500gm, Half Thali Diameter: 8 Inches; Weight: 300gm, Donga Diameter: 7 Inches; Weight: 660gm, Bowl Diameter: 3.5 Inches; Weight: 100gm, Spoon & Fork Length: 7 Inches; weight: 40gm, Serving Spoon Length: 12 Inches; Weight: 80, Jug Volume: 1100ML; Weight: 1120gm, Oval Tray Length: 14.5 Inches; Weight:660gm, Glass Height: 3.5 Inches; Weight: 180gm.

WASHING INSTRUCTION-

Dining set should be washed with liquid soap inner and outer and should be cleaned with a soft cloth when used. The set is overall food grade lacquer coated so it won't change colour.

Serve your guests with this beautiful dining set and let them enjoy the traditional Indian culture and hospitality hand in hand.
Short content about your shipping rates or discounts.