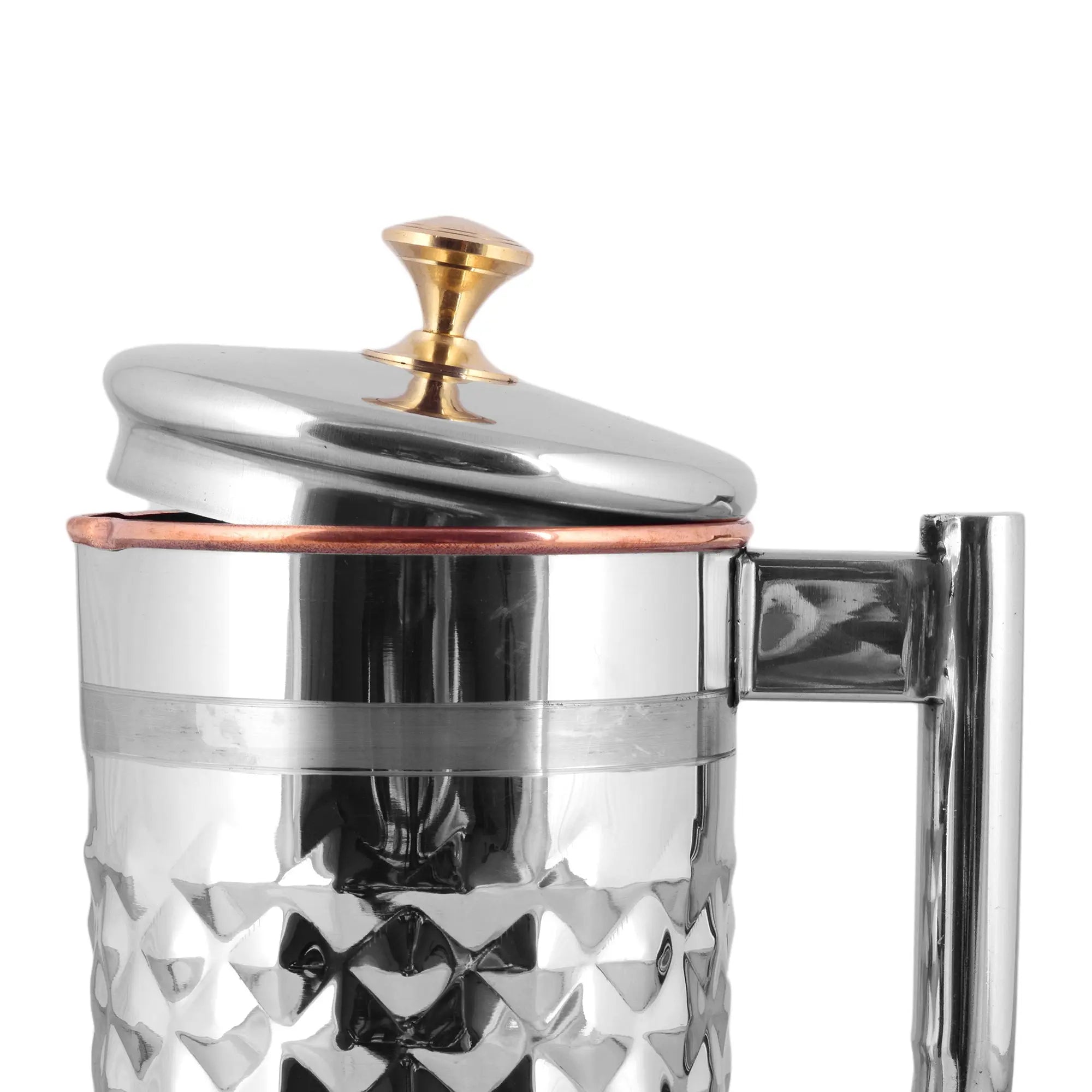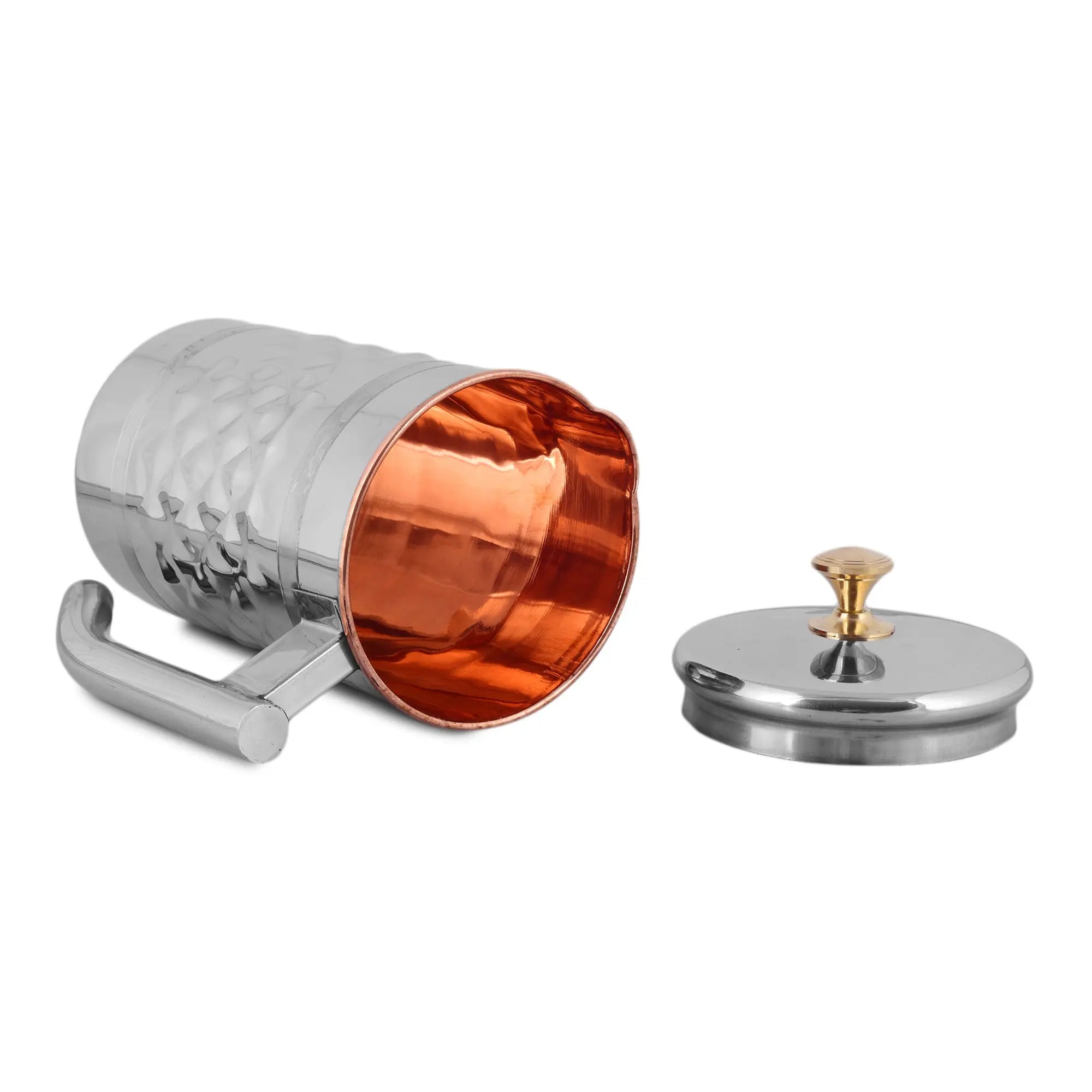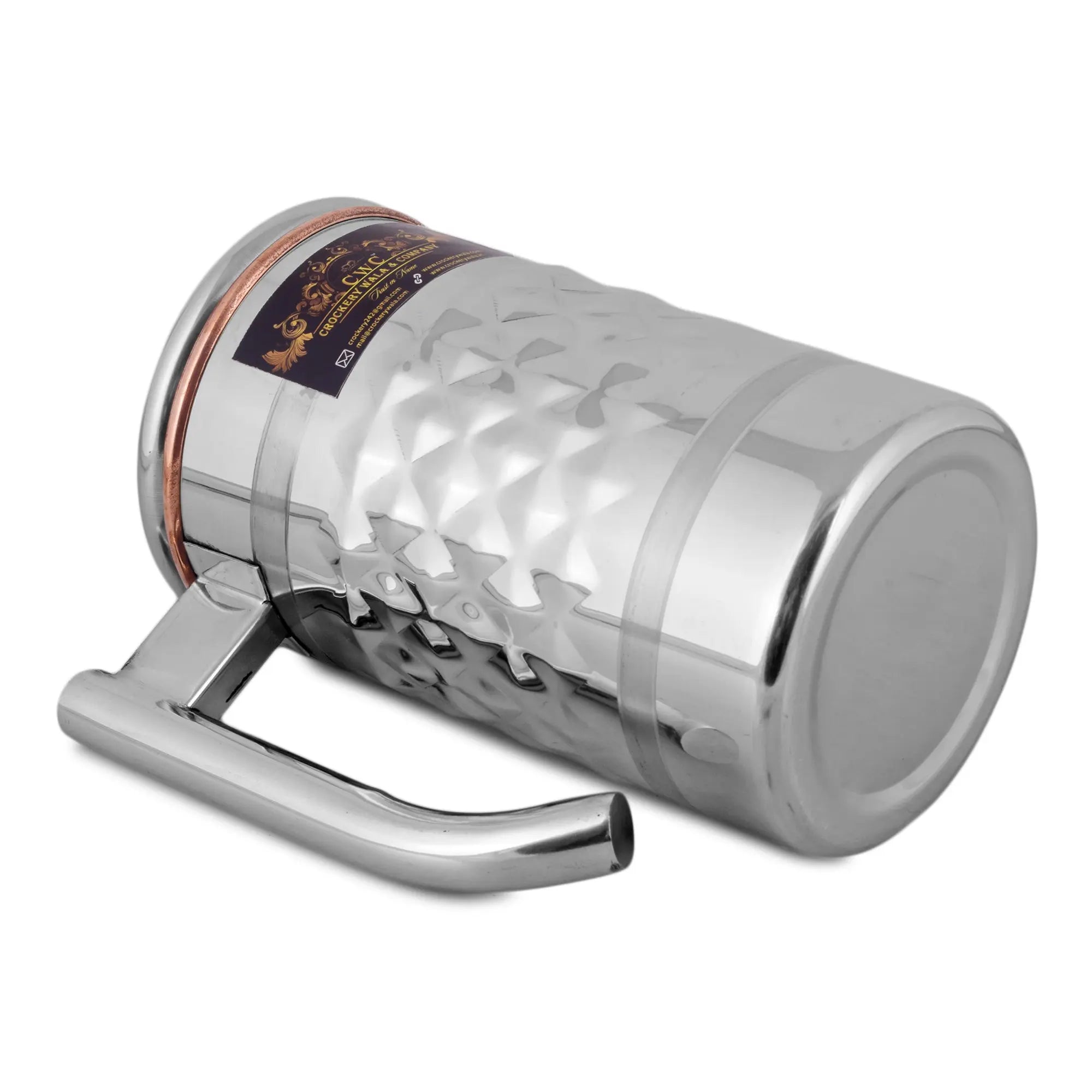 Copper Steel Jug Pitcher For Serving Water Diamond Look
---
Copper is considered an essential mineral for our body. Ayurveda recommends storing water overnight in a copper bottle and drinking it first thing in the morning for maintaining good health. 

Drinking water that is stored for 8-10 hours in a copper vessel is very beneficial. Copper makes the water ionic which helps to maintain body's pH (acid-alkaline) balance.

 

Care Instruction:- 


Clean your copperware by hand and avoid dishwasher as the detergent can cause oxidation leading to permanent damage.
Use a solution of equal quantities vinegar or lemon juice and salt diluted with some water at such times but don't use it regularly.
Avoid scratchy cleaners like steel wool.
A simple, soft cleaning liquid on soap base, hot water and a soft washing cloth is best for daily use. 
Use Copper Shining Powder for cleaning the copper utensils. 

Specification:-

Material:- Stainless Steel from Outside and Pure Copper from Inside with Brass Knob
Color:- Silver
Dimension:- 18x18x24 cm
Weight:-

 480 gram, 

580 gm, 680grm
Volume:-

 1100 ml, 

1400 ml, 2000ml.
Short content about your shipping rates or discounts.