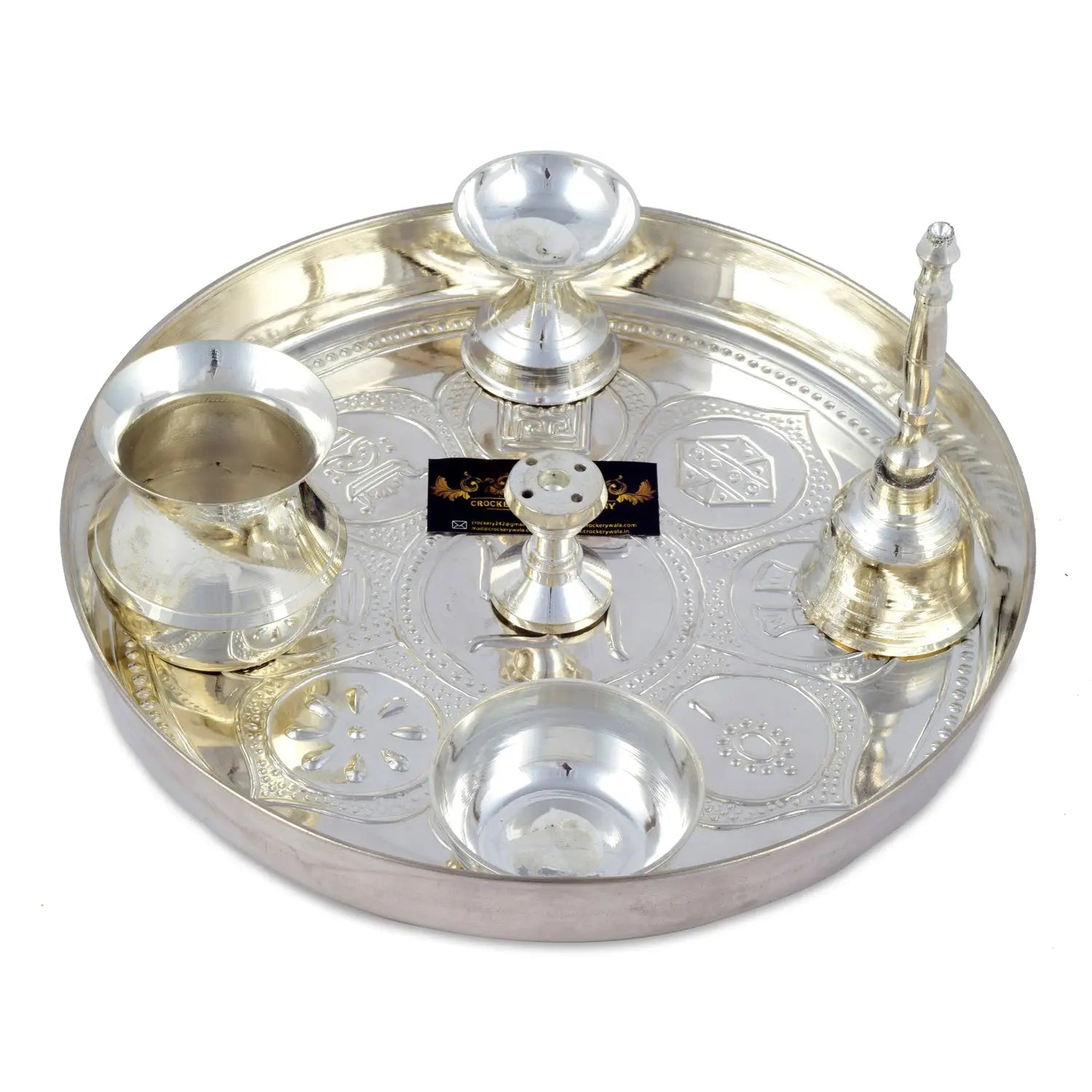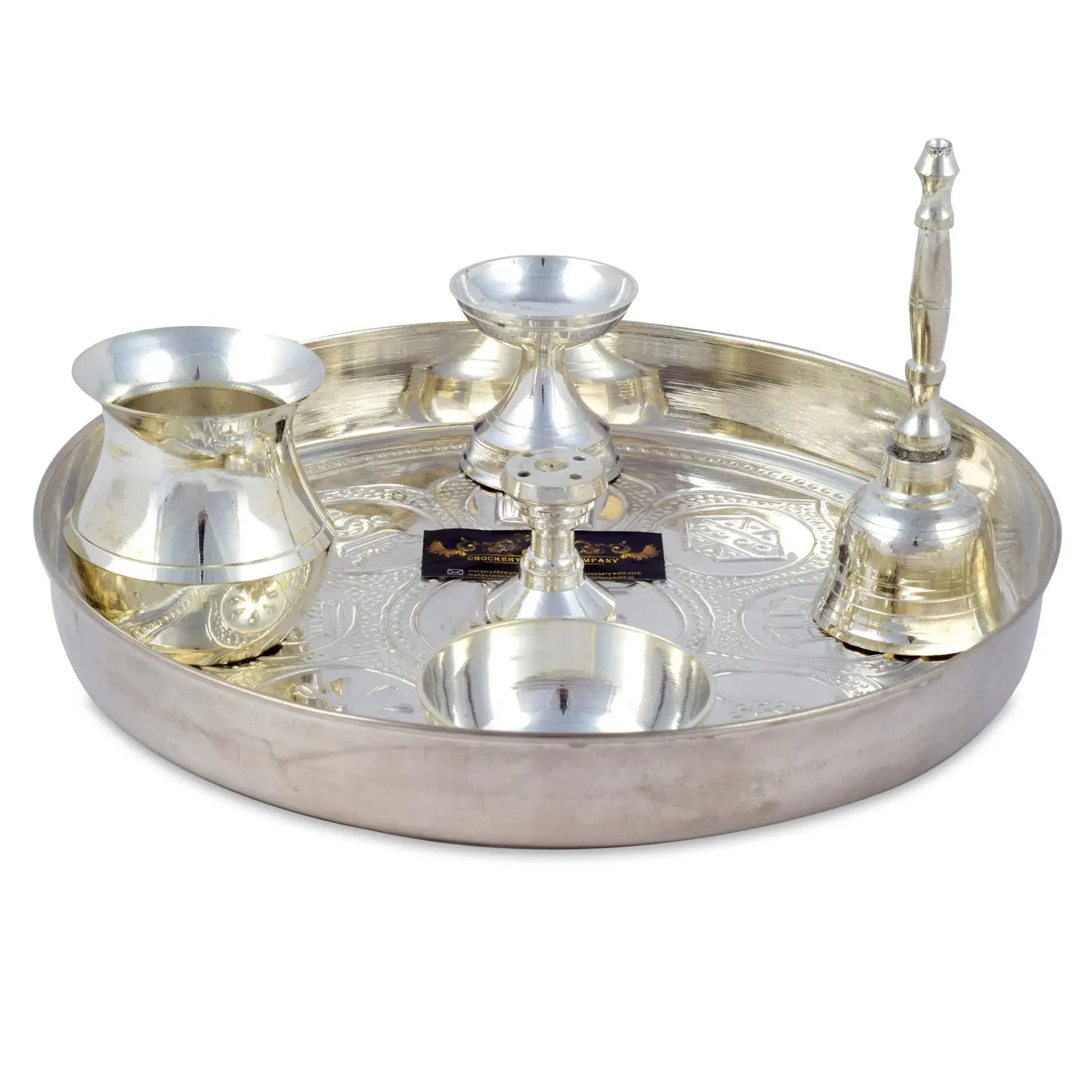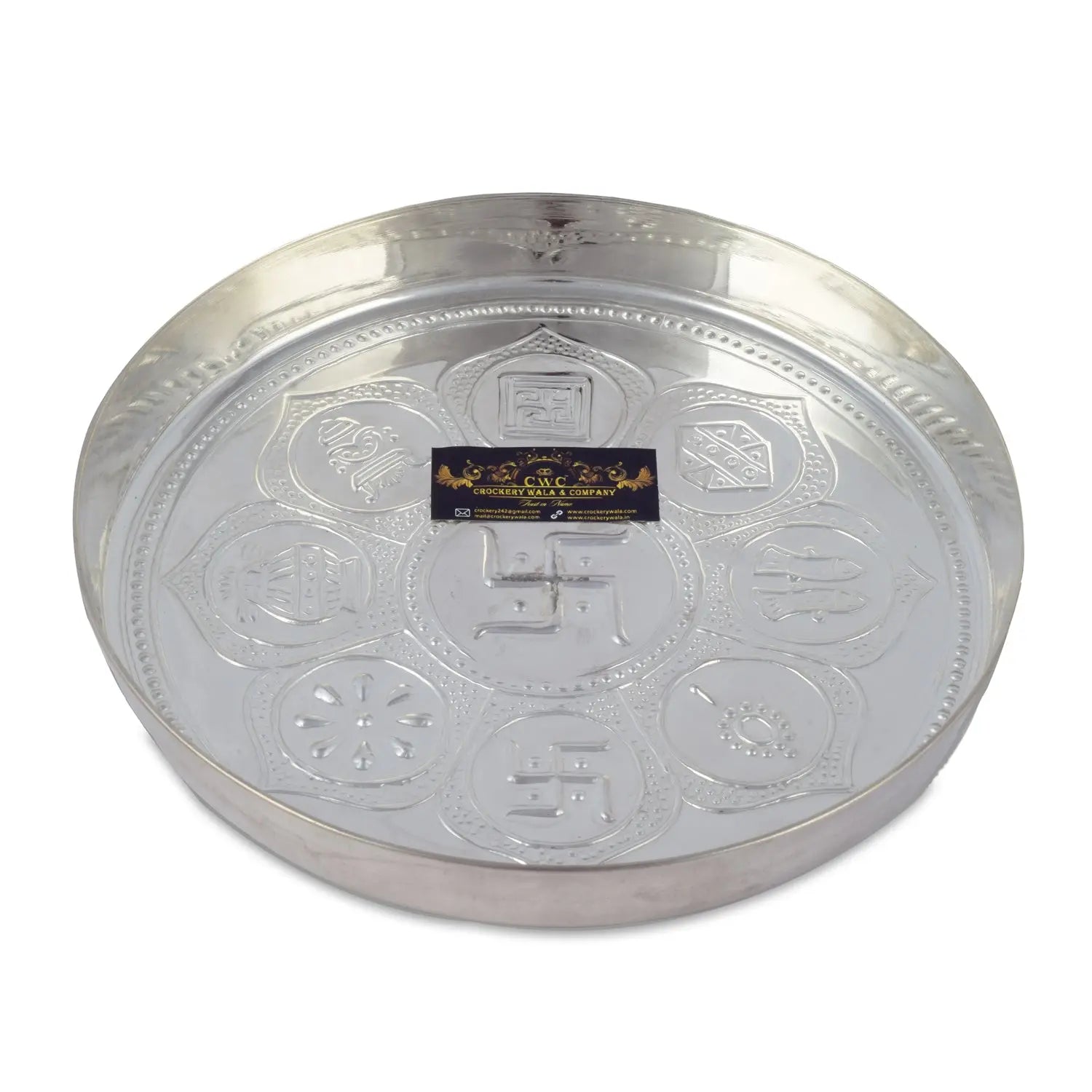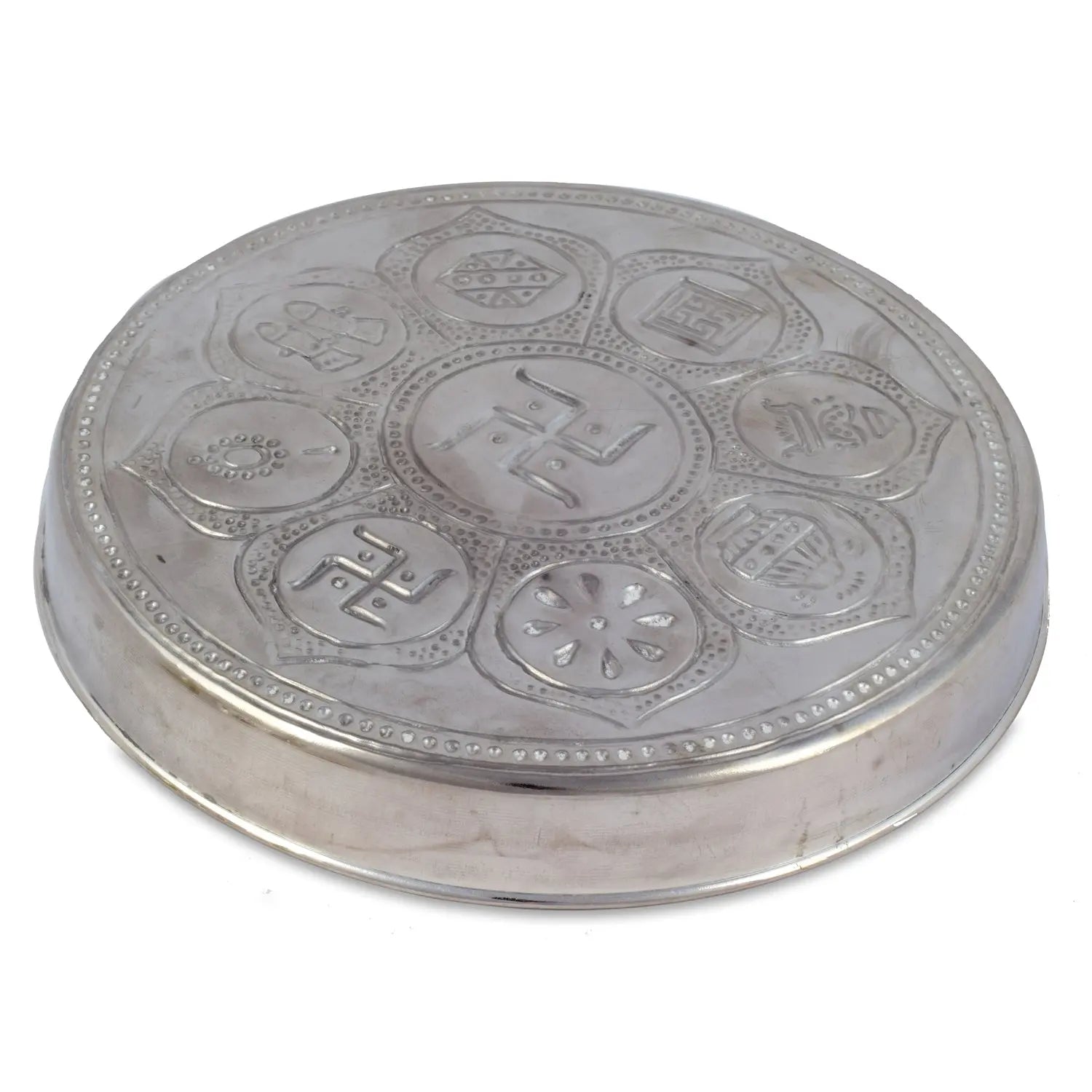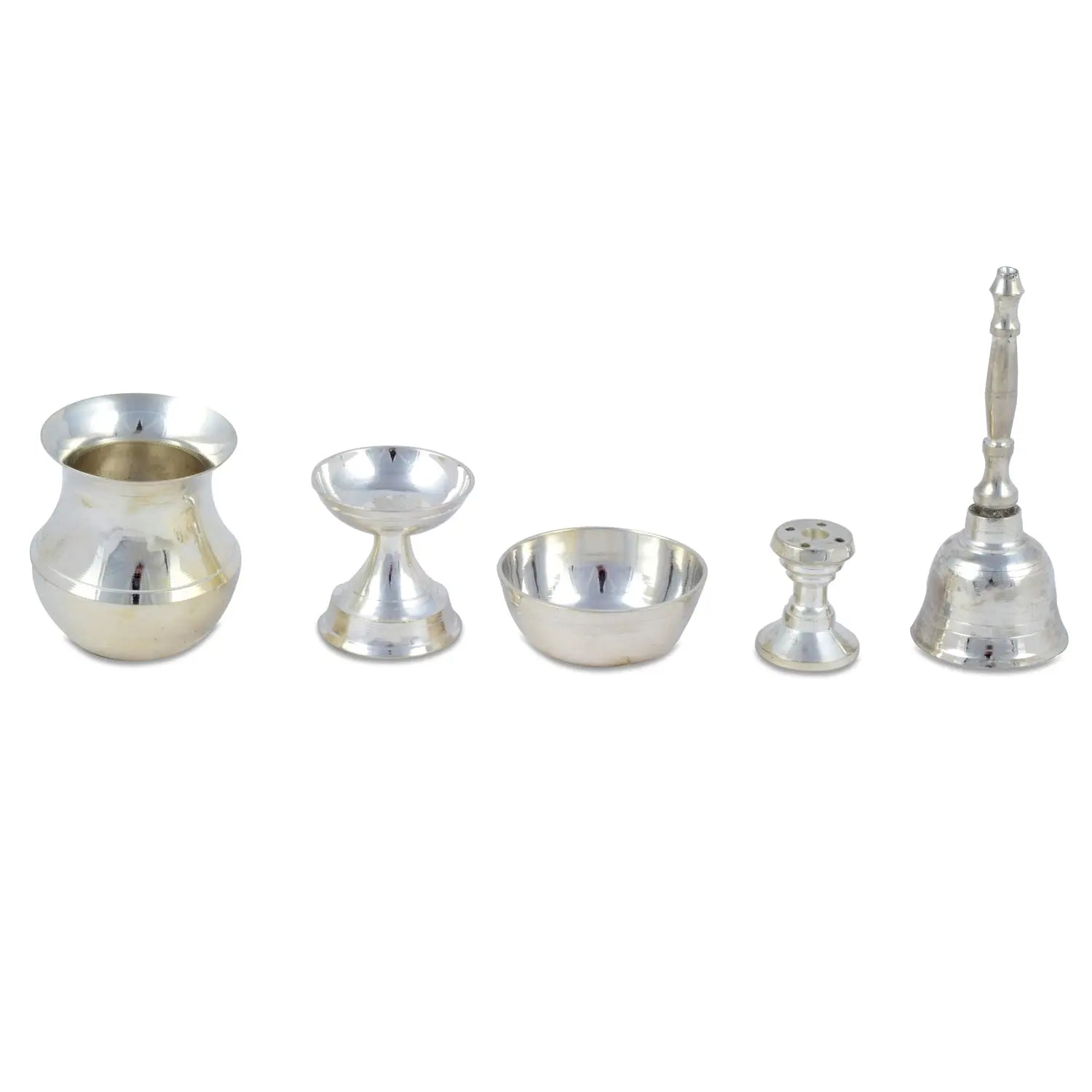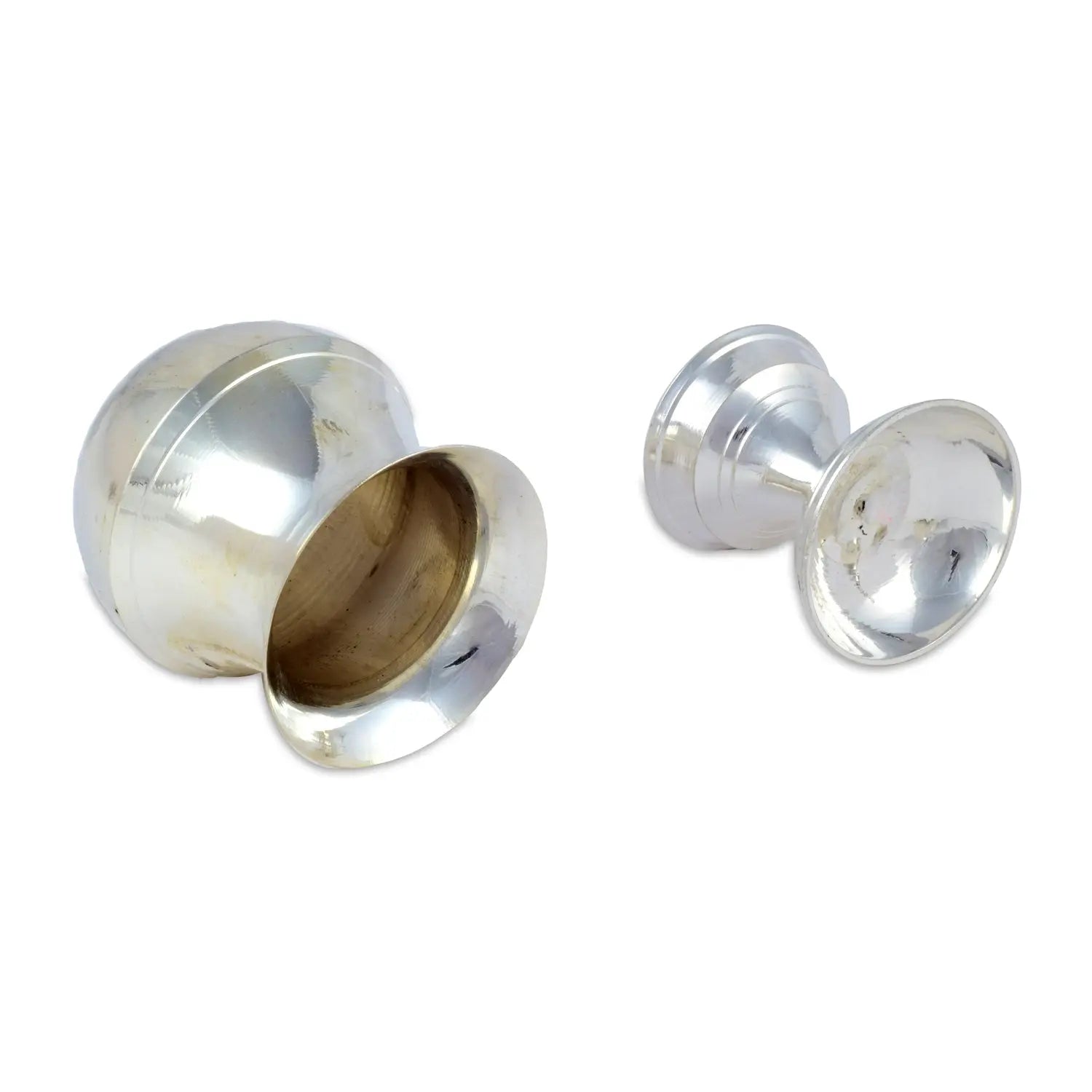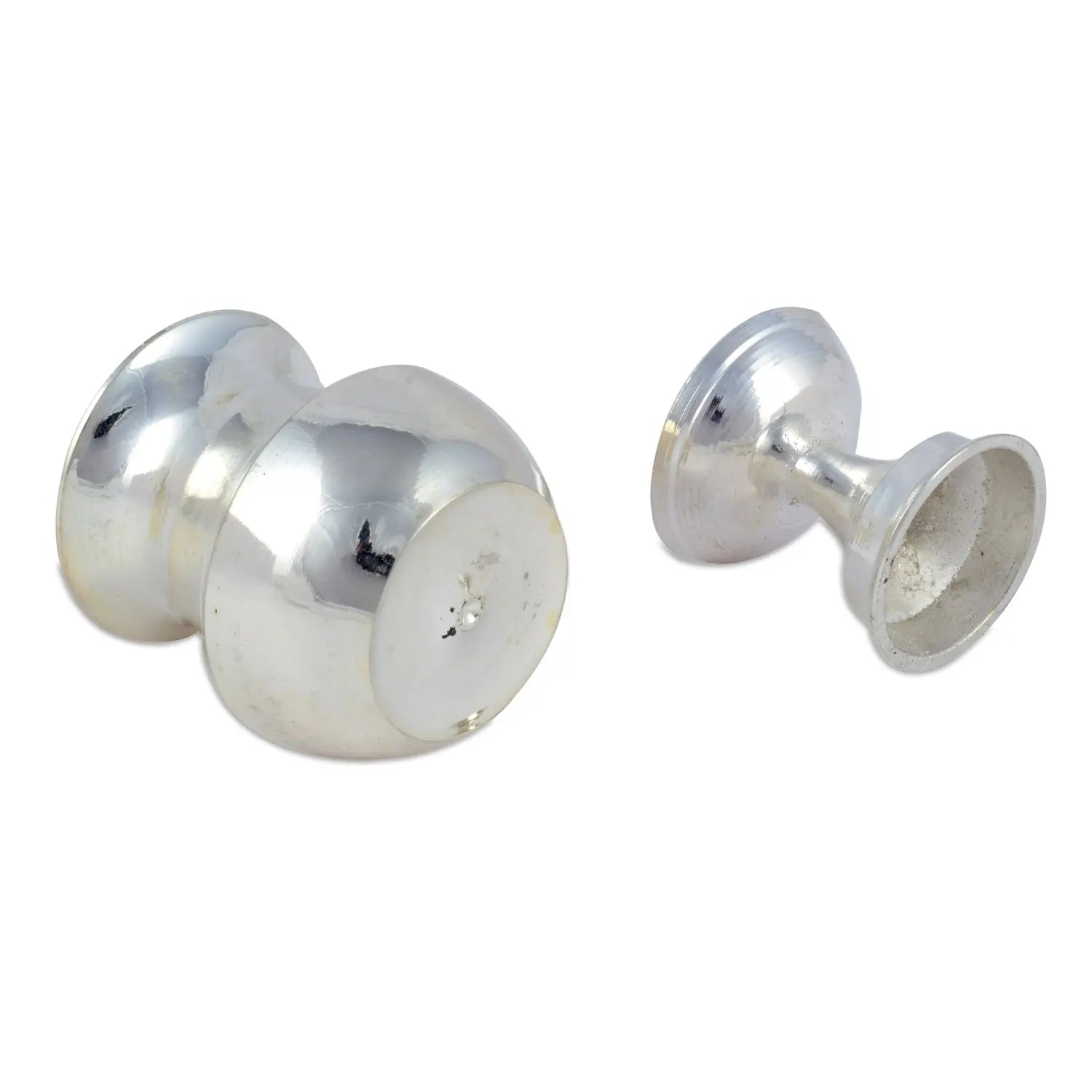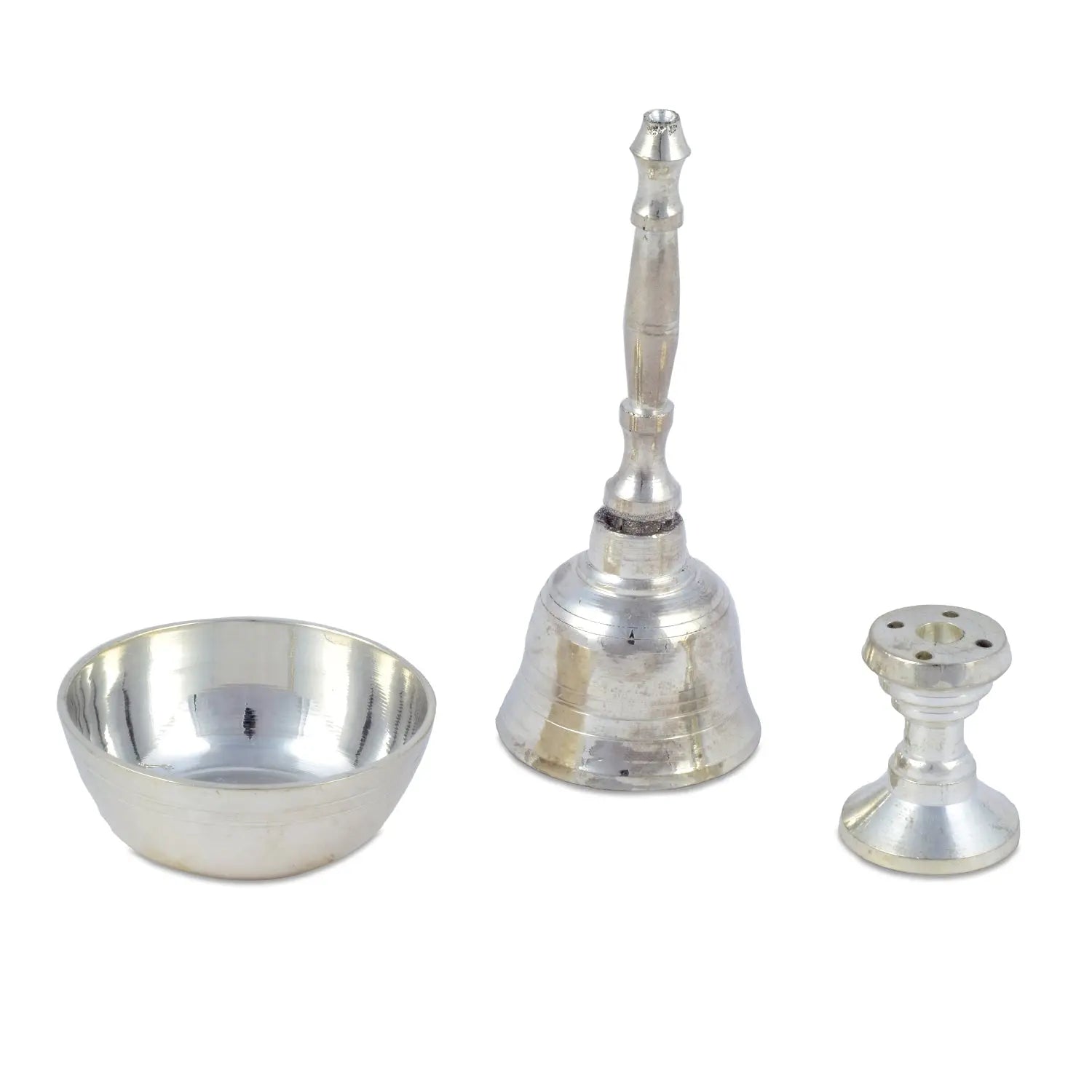 Asthmangal Brass Silver Thali Set for Pooja/Aarti and gifting for worshipping
---
This thali set is Made of brass with coating of silver.

 

Package Contains - 5 Items, - Pooja Thali - 8'', Diya - 2'', Chandan Vati - 2'', Lota - 2'', Ghanti - 4''.

 

This 8'' thali is Wide enough to consist all the things that are required for

 

Looks of Asthmangal thali and its content are subtle which Makes it easy to use and more Appealing.

 

Crockery Wala and Company Brings you the elegant Asthmangal Brass Silver thali Set for the occasion of Diwali, Raksha Bandhan and other festive occasion as well.

 

From the ancient time our ancestor with a keen sense of religion and worship. They have have always used objects for worship that are made with metals such as Brass, Copper, Bronze and silver. And These metal objects were and still are considered as sacred metals, not only these metals are used for worship, but also used by nobles and royalties as well. And to keep our sacred and glorious culture alive we promote and support the use these metal objects for sacred rituals to preserve the divinity of our dities. And maintain the Flourishing culture we had have lived.

 
Short content about your shipping rates or discounts.