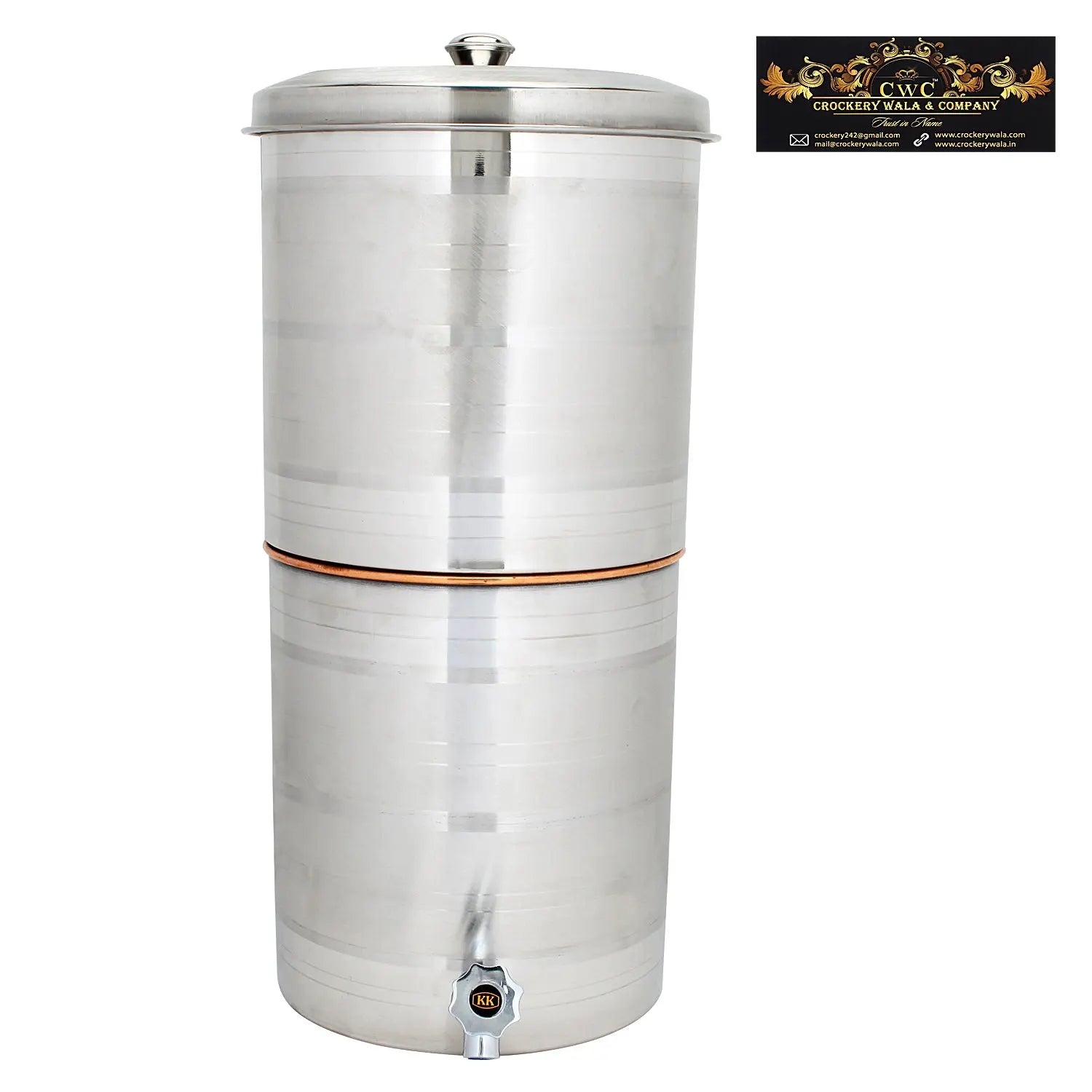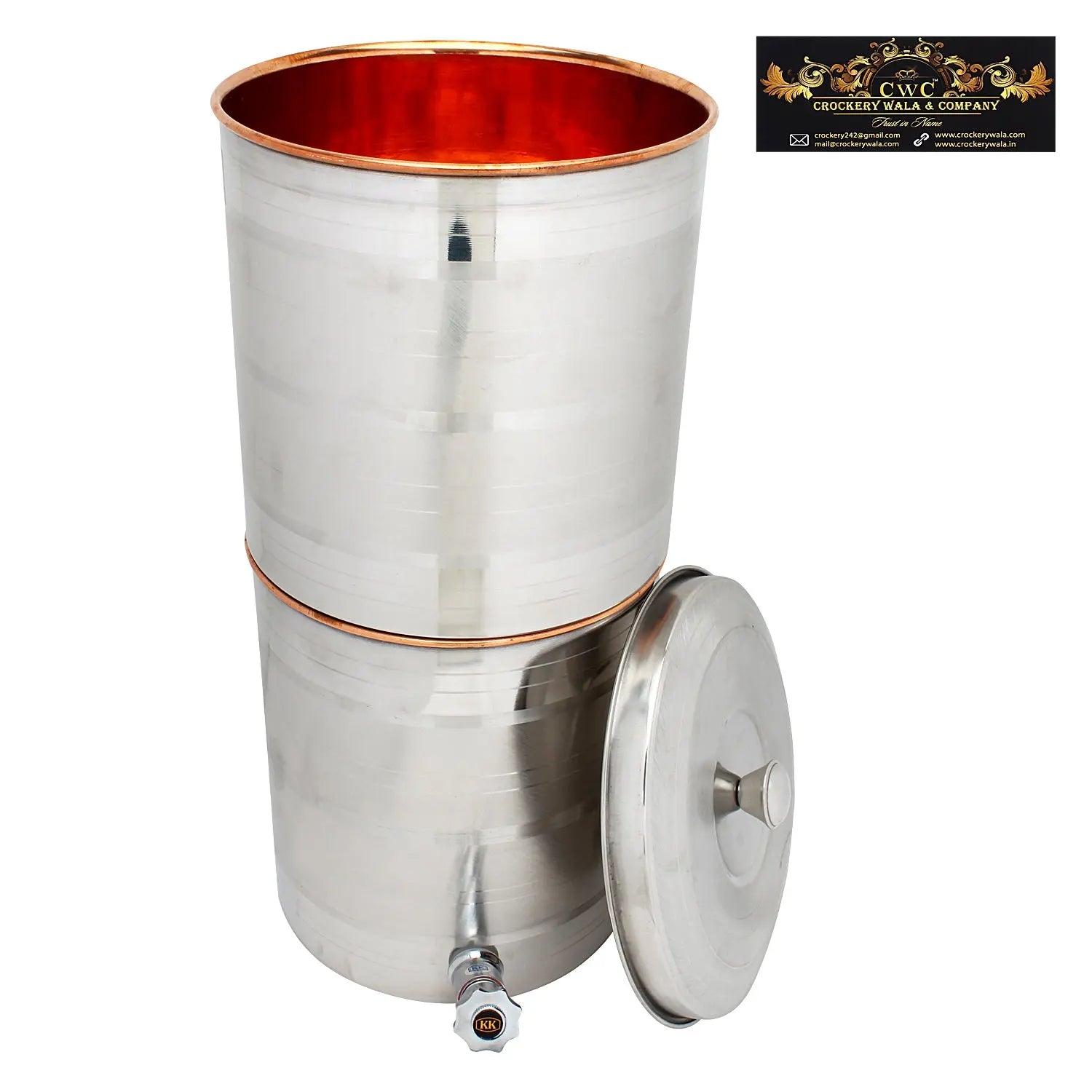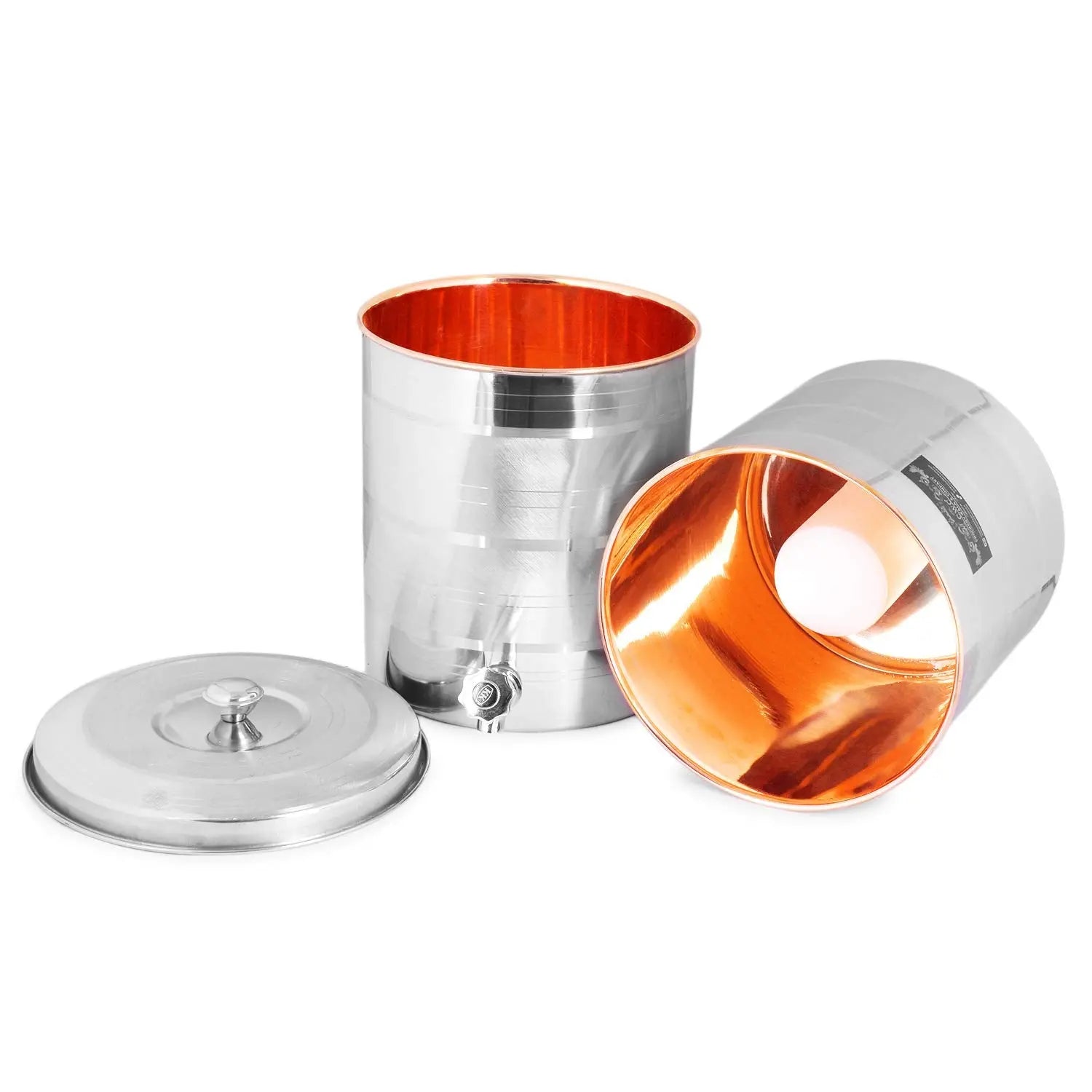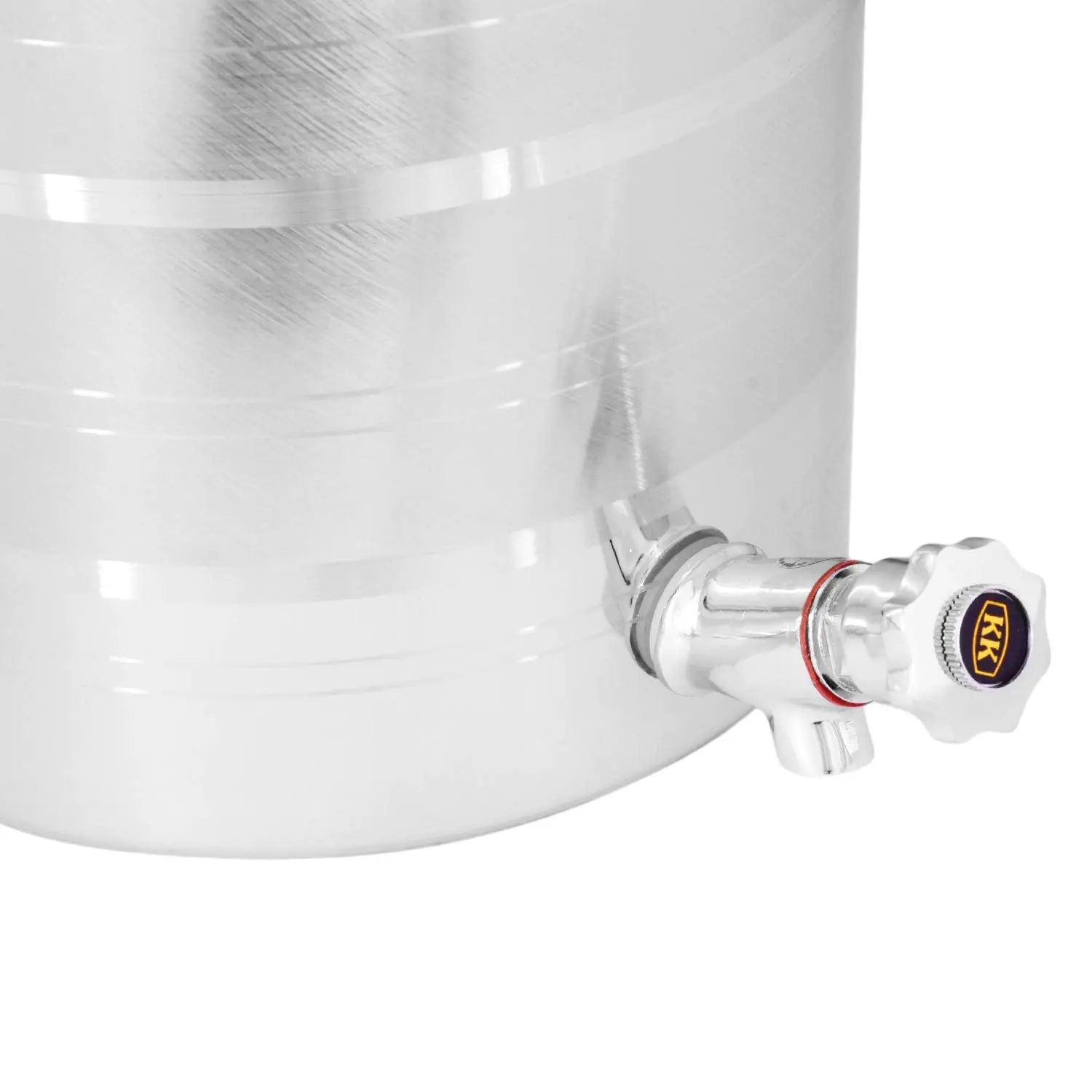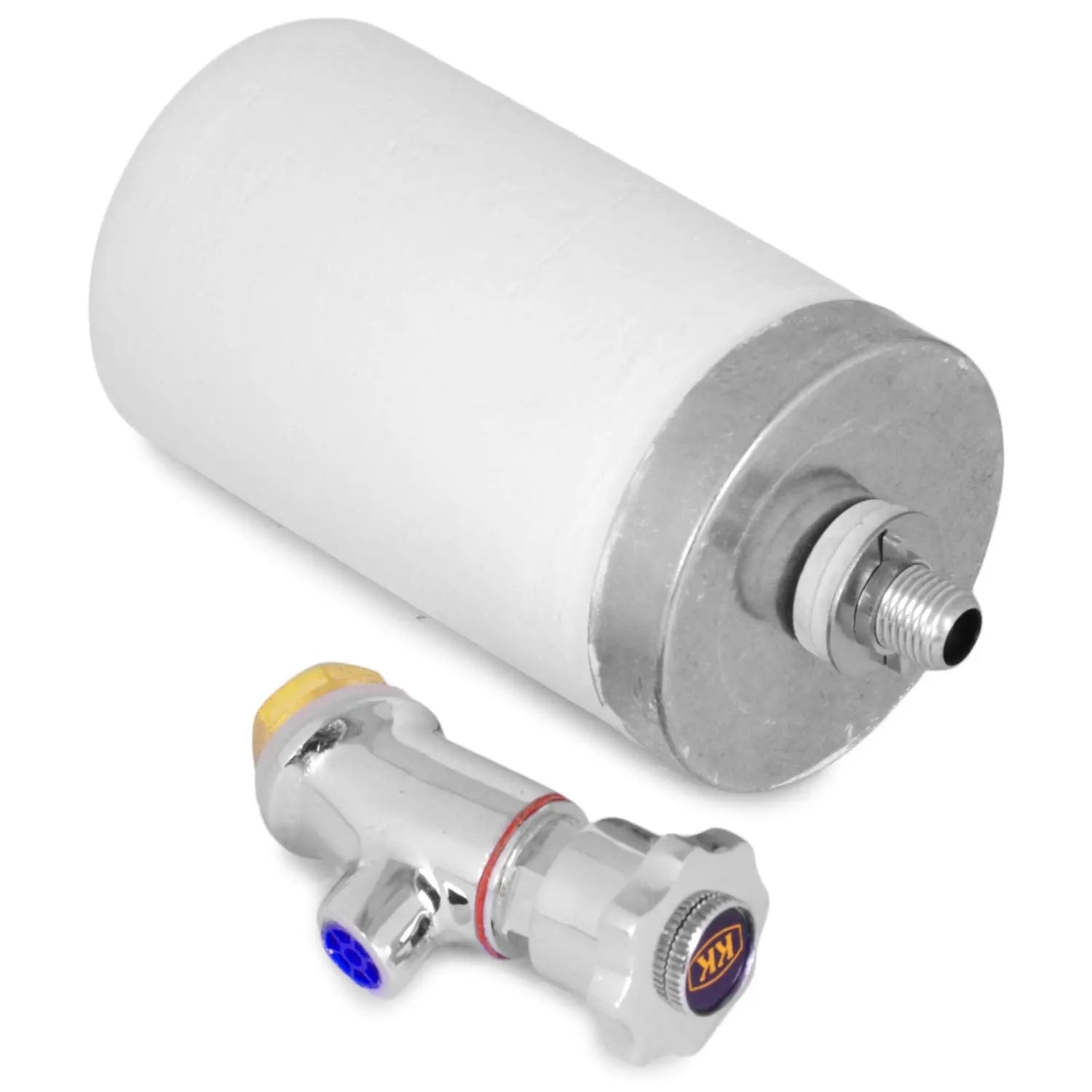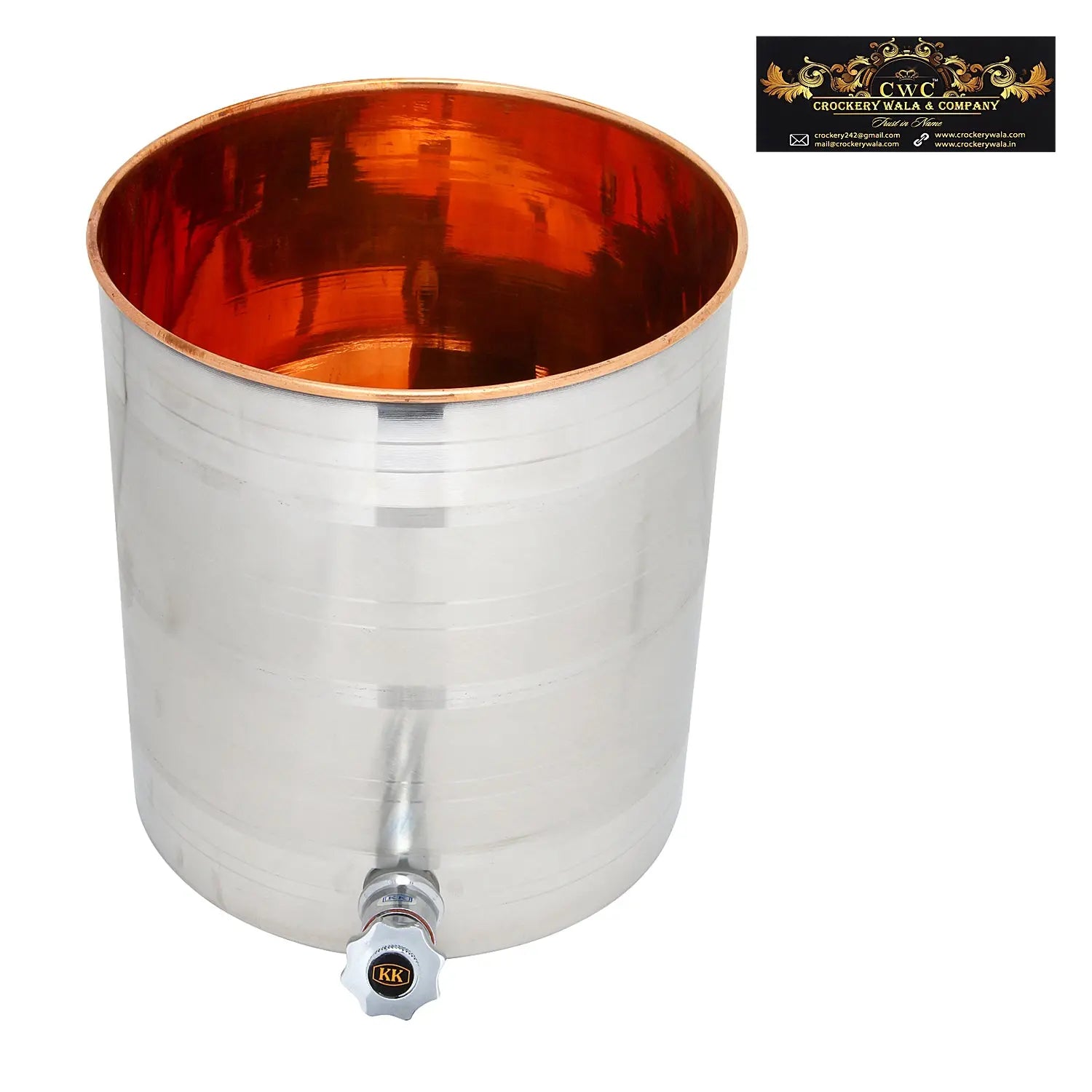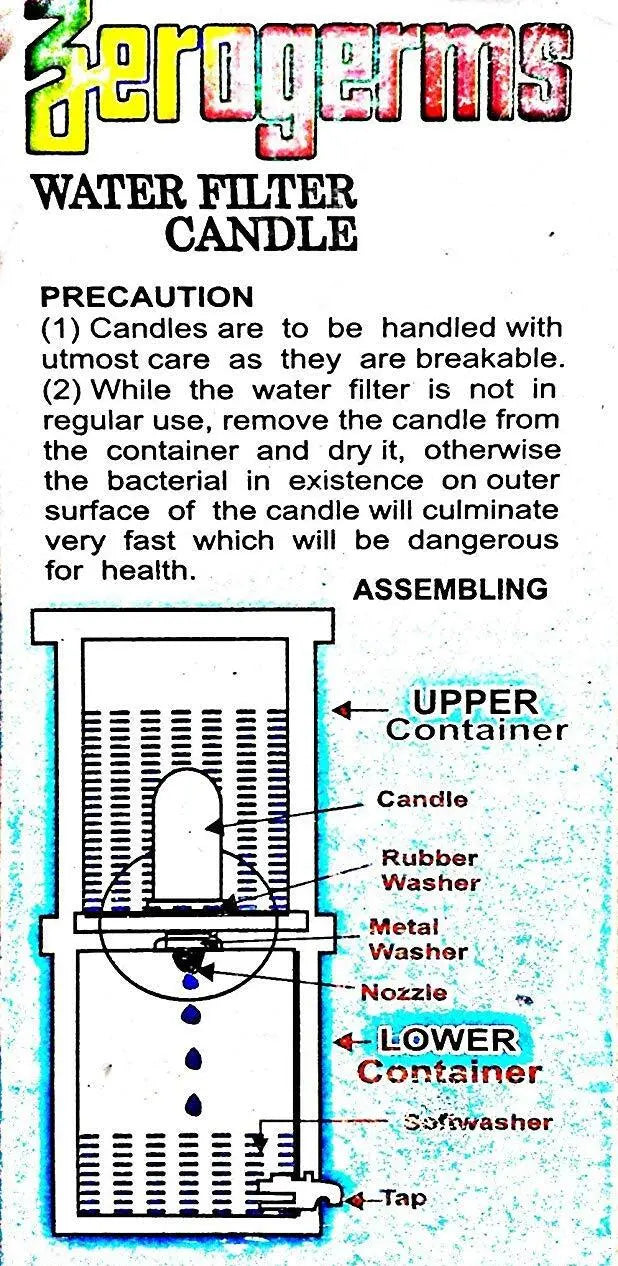 Copper Water Filter With Inner Copper & Outer Steel
---



Bpa safe, kids can drink it

The Crockery wala and company logo is displayed on the products to maintain authenticity of the images. Logos are not actually printed on the products.

15 litres come with one candle.

20 litres come with 2 candles.

Half water in upper container and half in lower container is stored.

Candles are easily replaceable, and can be purchased from our website only.

Copper stored water is healthy and is very much required in our body.

You can clean the inner part of pot with pitambhari powder, sample of powder is available with the product, further you can get it from our website or from local general stores or you can wash it with lemon and salt and copper will retain its original colour, in every 15 days the pot is recommended to be cleaned.

Tap comes fitted with the pot there will be no hassle of leakage or anything.
Tap vessel is made up of 2 layers on is copper that is used inside and one is steel that is used from outside.
This vessel is a manual filter and needs to be taken care of overflow.
The copper used to make the vessel is 99% copper.
For any other assistance you can connect customer support.
Any of these filter cleans around 3 litres of water per hour, it may go up or down depending on the water condition.    

 Specifications of 15 litres filter-

WIDTH-  22 cm

HEIGHT- 48 cm

WEIGHT- 3000 grams

Specifications of 20 Litres Filter-

WIDTH- 26 cm

HEIGHT- 51 cm

WEIGHT- 3500 grams

Weights are without candle. The candle weighs around 300 grams.

 

 
Short content about your shipping rates or discounts.