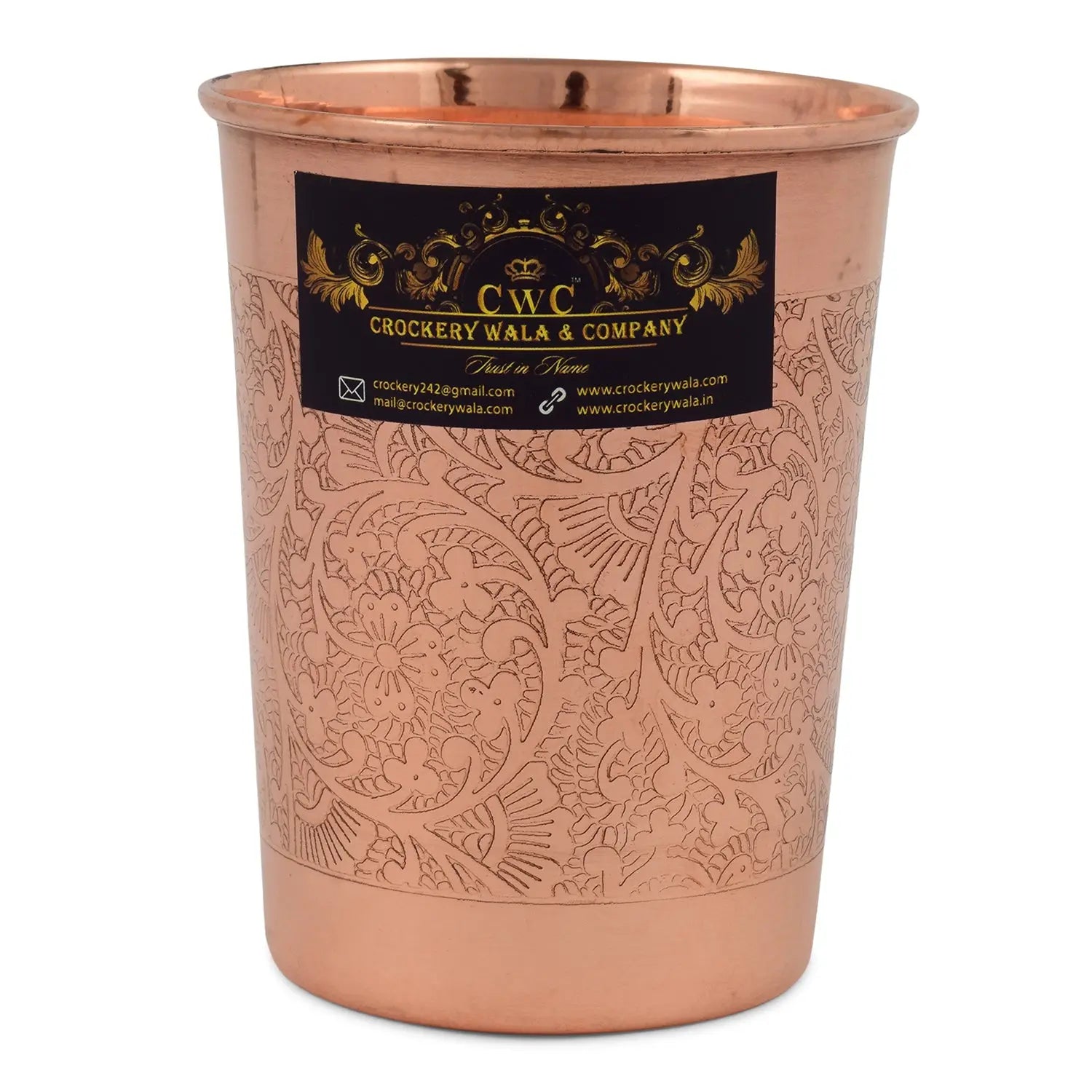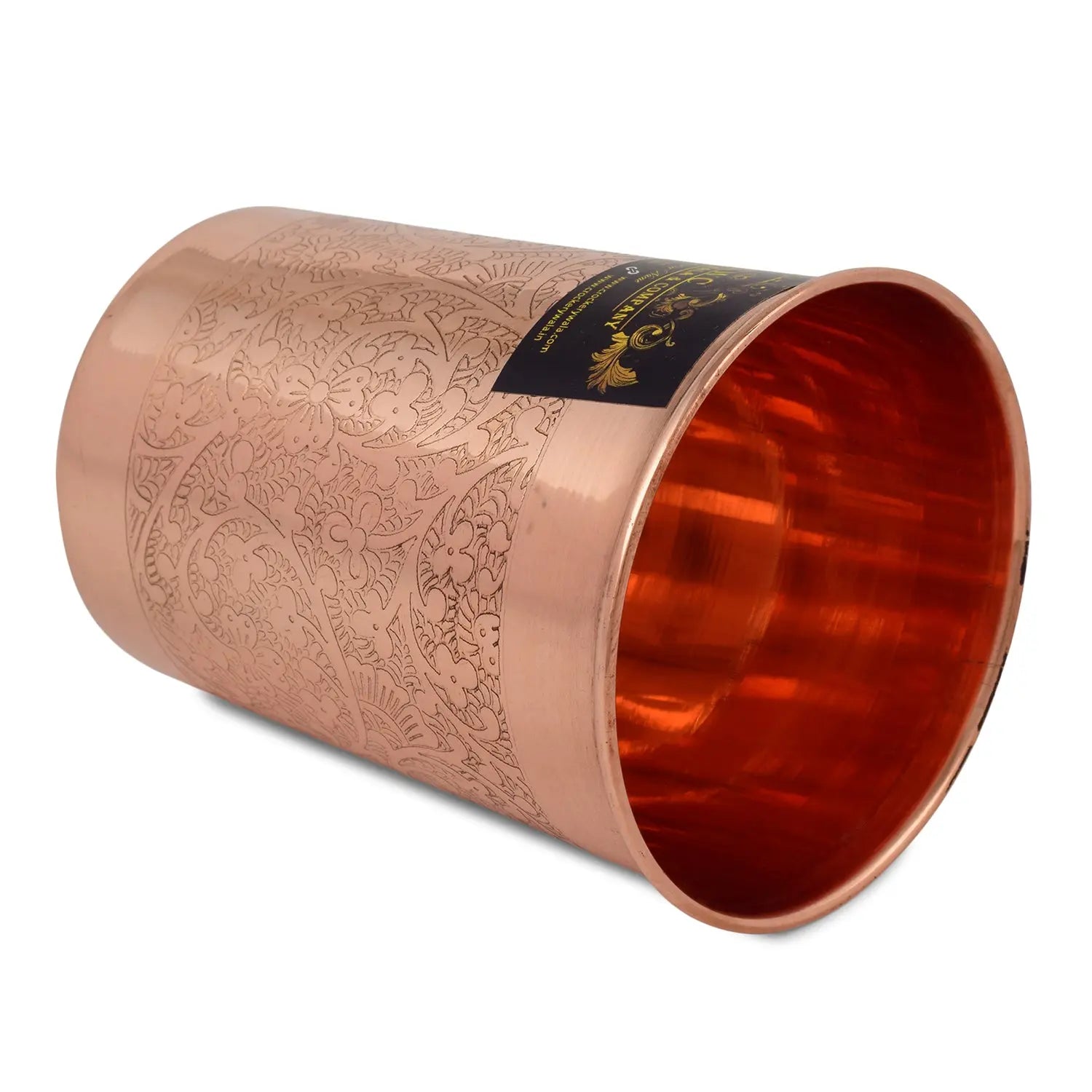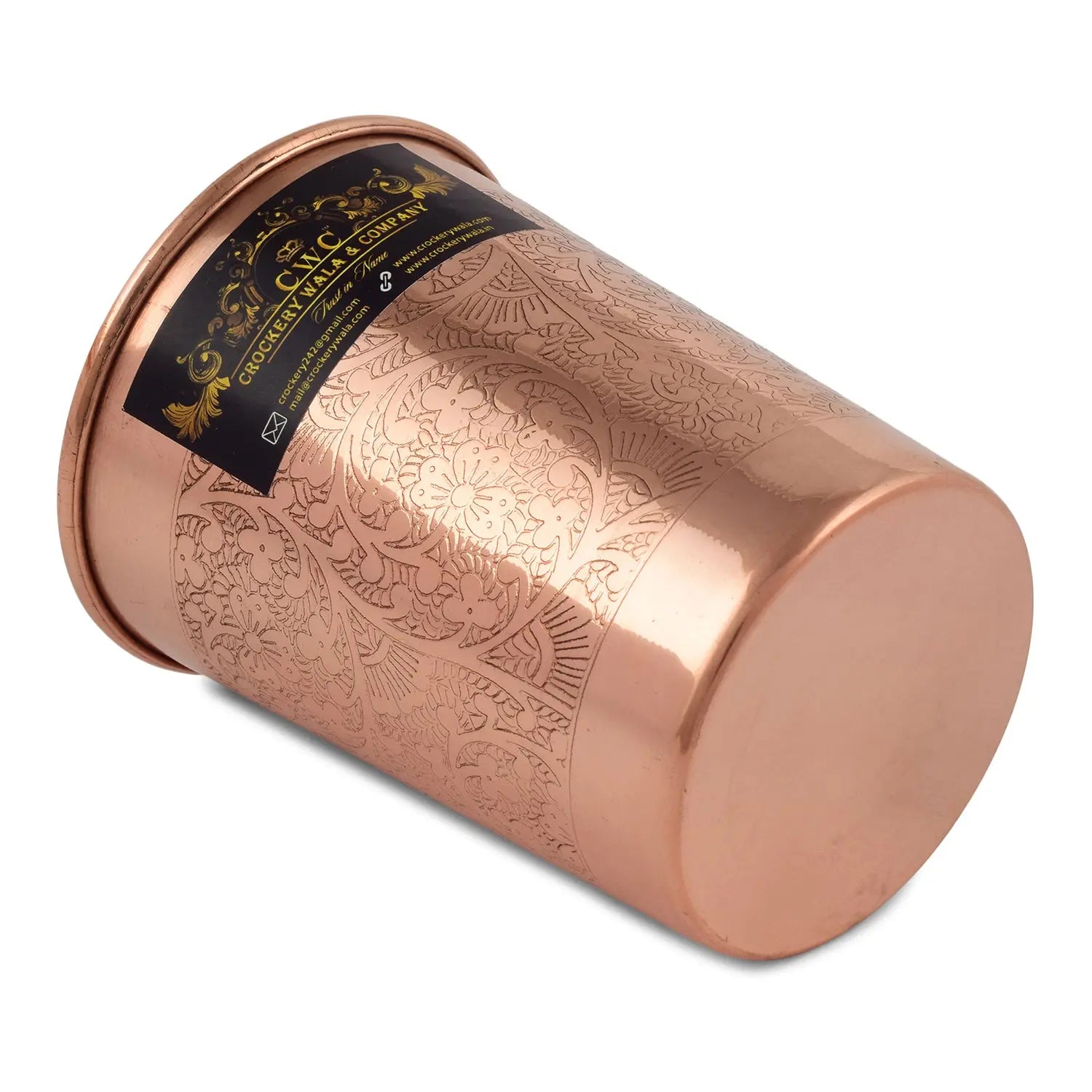 Pure Copper Glass Itching
---
Copper Embossed Design Glass, Material: Pure Copper, Color: Copper, Weight (Gram): 100, Volume (ML): 300, Height (Inch): 3.6", Width (Inch): 2.6"

AYURVEDA BENEFITS - Ayurveda recommends a simple, practical and effective method of drinking water in its most holistic way - drinking water from a copper vessel. To make copper water, pour water in the copper vessel and leave it overnight. When water is kept for a specific time period in the copper vessel, it kills the undesirable bacteria and viruses and the resultant water gets charged with the health benefitting qualities of the copper.
Short content about your shipping rates or discounts.