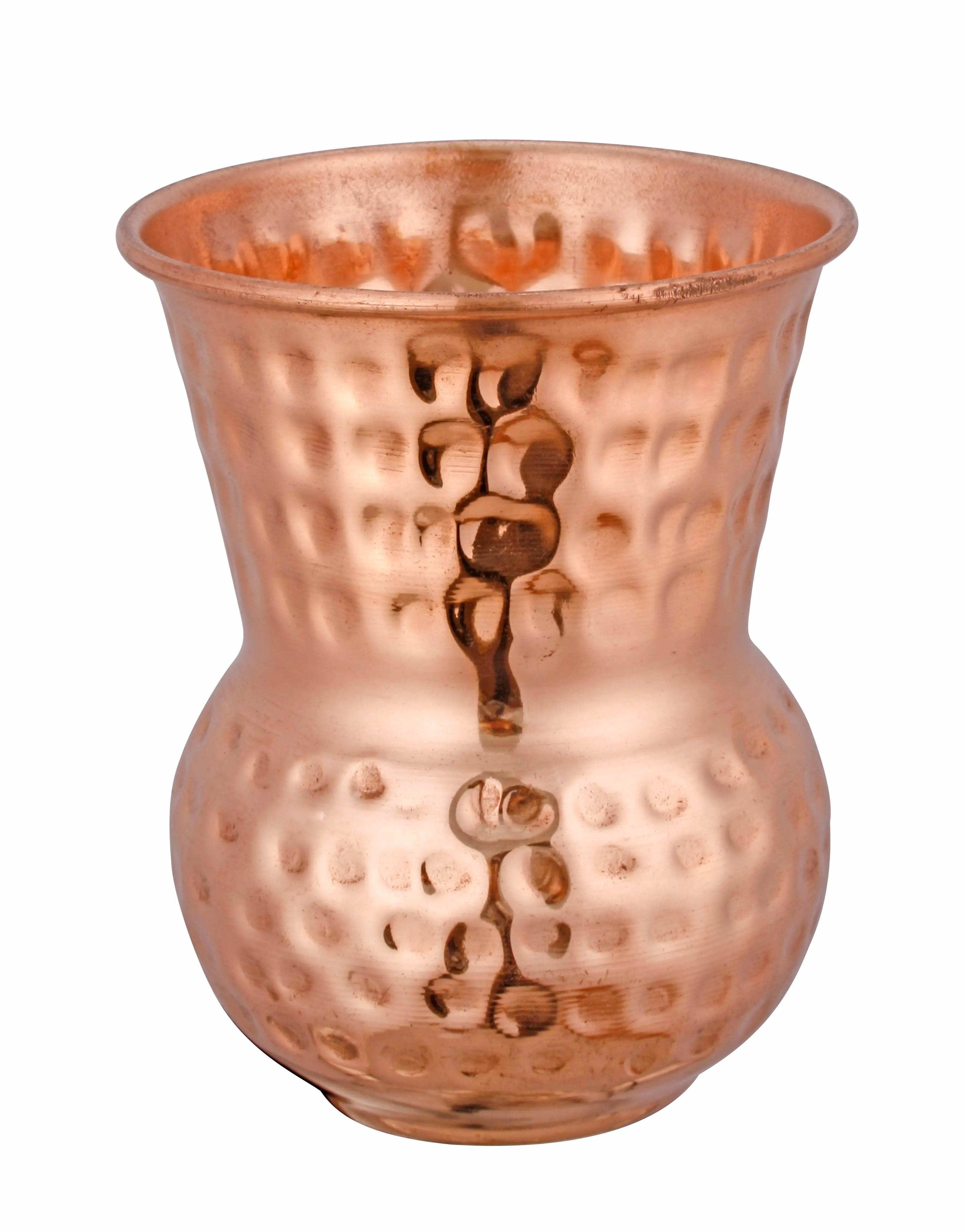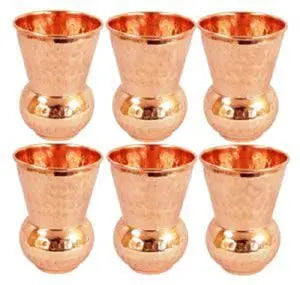 Pure Copper Glass Hammered Mughal finish
---
It is very important to ensure the quality of copper metal for the impure copper affects the purity of water and therefore, can affect your health. If Copper is not pure and the quality of copper is not good, it can damage your health. Crockery wala and Company products are made of 99.5% pure copper and the longevity and durability of our set of 6 Luxury Copper Glass is unbeatable.

Copper has antibacterial properties and promotes good health by leaching into the drink. The products by Crockery wala and Company qualifies a set of tests prior delivery and are FDA approved & BPA free which means it is extremely safe to store water in this Handmade Luxury Copper glass.

Weight Of the Glass Is 140 Grams Approx, Copper Used Is 99% , Height:- 4.4" Inch, Width:-3.4" Inch

Lifetime Warranty: We offer LIFETIME WARRANTY on this product. We not only take responsibility of this product for forever but we are greatly concerned about your experience with us and our product. NOTE: DO NOT wash this with a coarse scraper as it will damage the finish of the product.

Crockery wala and company is a Registered Trademark & Does Not Authorize Any Other Seller Than Jyoti Sales India To Sell Their Products Under Their Name.
Short content about your shipping rates or discounts.