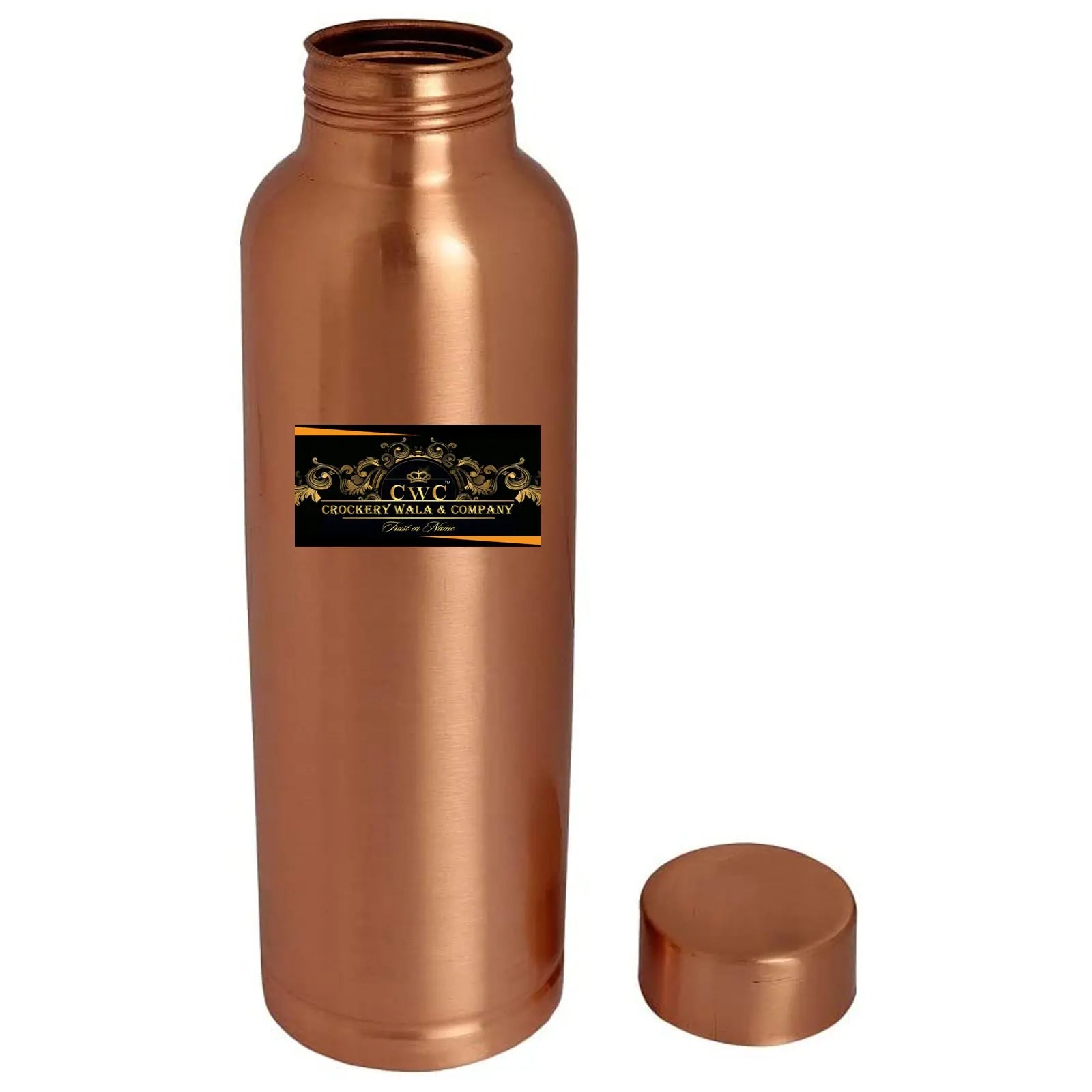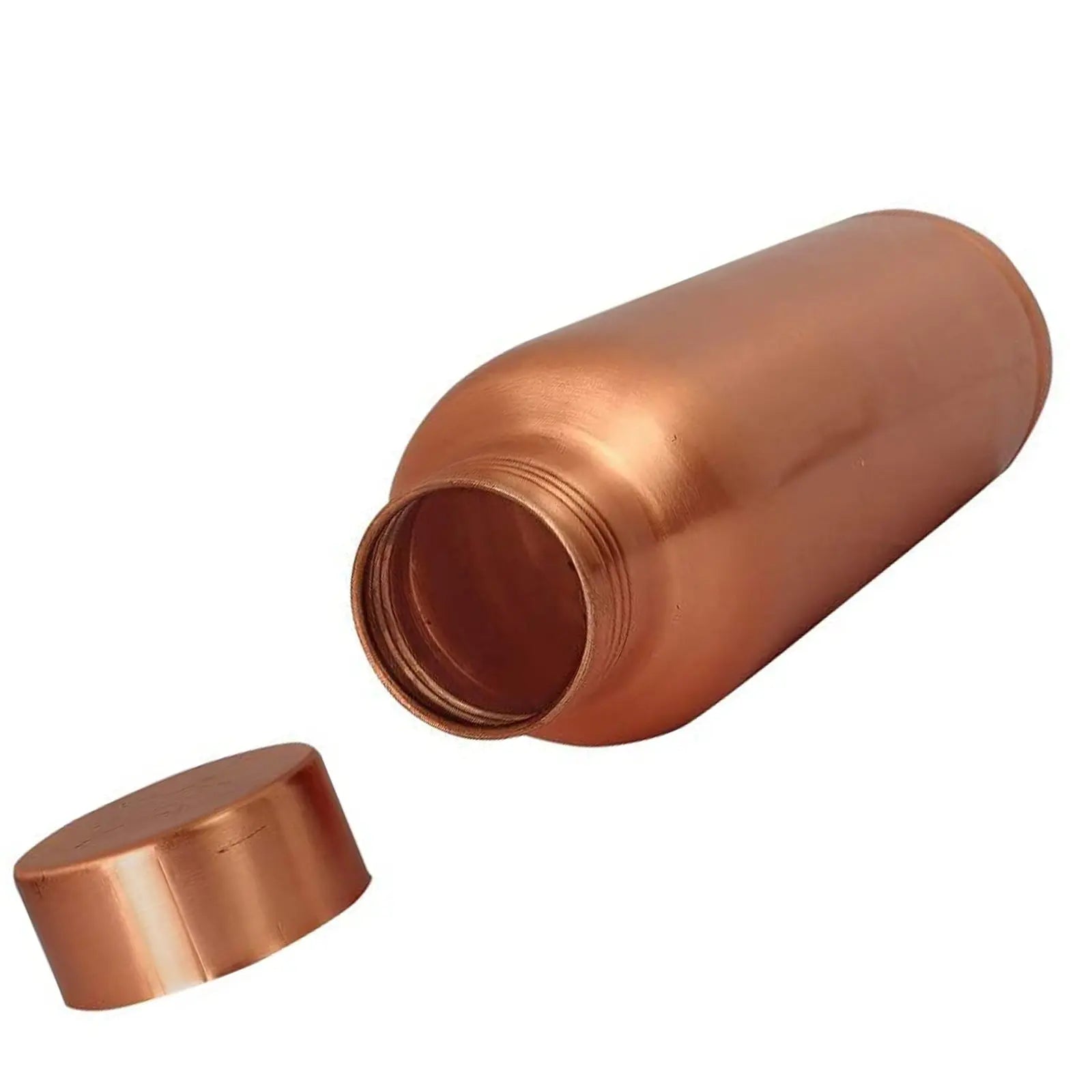 Pure Copper Bottle Flask 900 Ml
---
【MAKE WATER MORE ENJOYABLE】:: for a lot of us, drinking a gallon of water a day can be more than a chore. When you open the fridge and there's a chilled soda staring you in the face, we both know what we're going to reach for, right? Not anymore. This bottle makes water so chilled it will be the most satisfying thing you'll drink all day! It makes boring tasteless water an absolute delight! Say goodbye to that horrible gassy bloated feeling.

【LOWER YOUR LEVEL OF SUGAR INTAKE】:: You want to be healthier, don't you? Water is boring to drink. You guzzle down bottled water, only to find it doesn't hit the spot compared to your favorite sodas and juice. Resisting is hard, but sugar can associated with almost all the worst illnesses known to man. Make the choice to start living a long and healthy life TODAY! Drink to the future!

【AYURVEDIC HEALTH BENEFITS】:: Drinking water stored in a copper vessel has many major health benefits. It's rumoured to slow down aging, aids in weight loss, helps in pregnancy and it's a strong antioxidant that helps fight off diseases and boost brainpower. You're only a few clicks away from looking and feeling like a new person! Let this ancient practice create a fresh start for your body.

【AMAZING DESIGN LEAK PROOF EAY TO CLEAN DESIGN】:: Our Bottles have been thoughtfully designed for your active lifestyle. Every bottle is lacquer coated on exterior for a smooth shiny finish that also helps in preventing early oxidation and extends copper life.The Only bottles to have upside-down leak-proof design. Cleaning is super simple - Use lemon or Vinegar water and rinse, or use a bottle brush with a mild soap.

【DETAILS & SPECIFICATIONS】:: 99.9% Pure copper bottle. Capacity - 1000 ML (approx) || Weight - 270- Grams (approx) || Height: 9-10" Inches; Width: 2-3" Inches (approx).
Short content about your shipping rates or discounts.