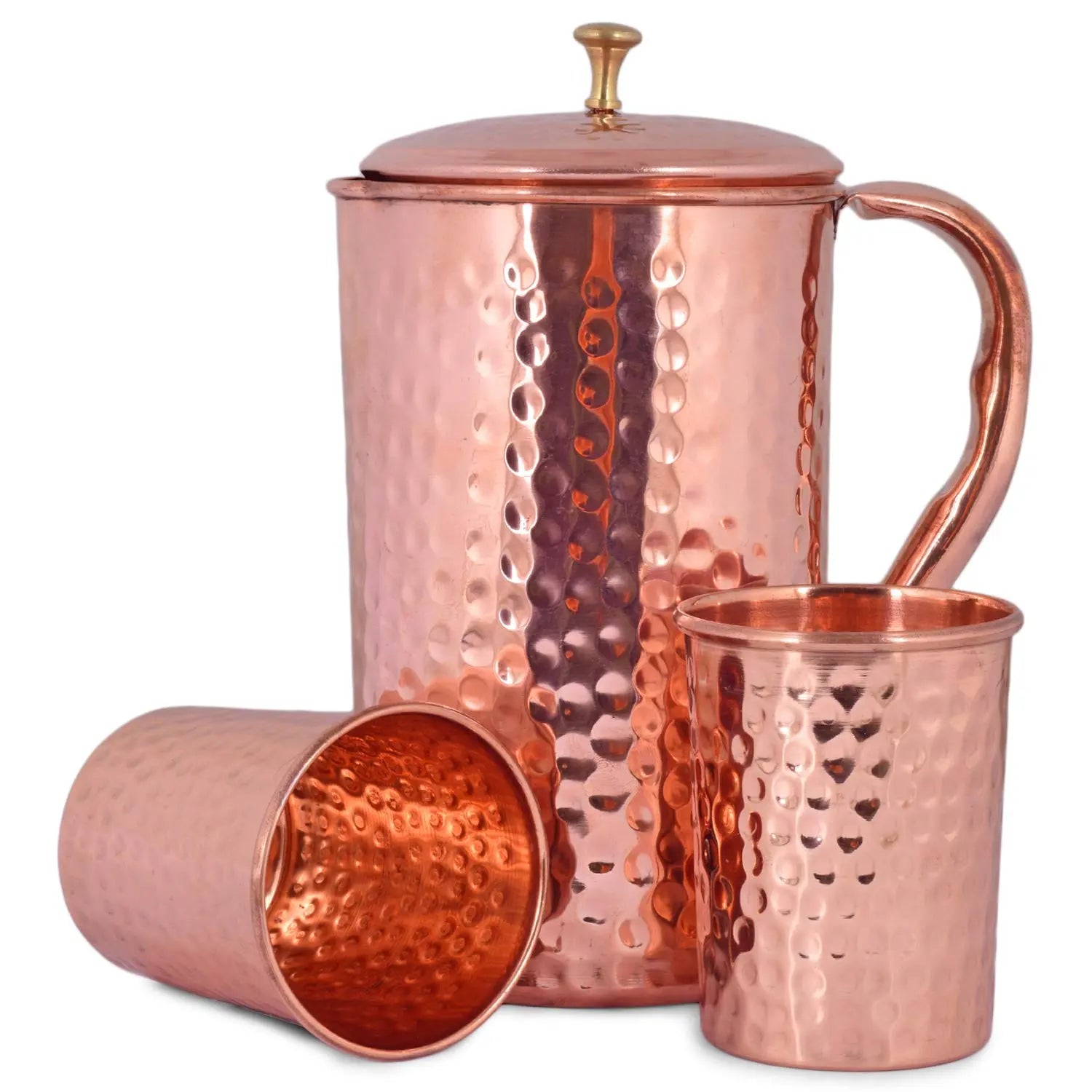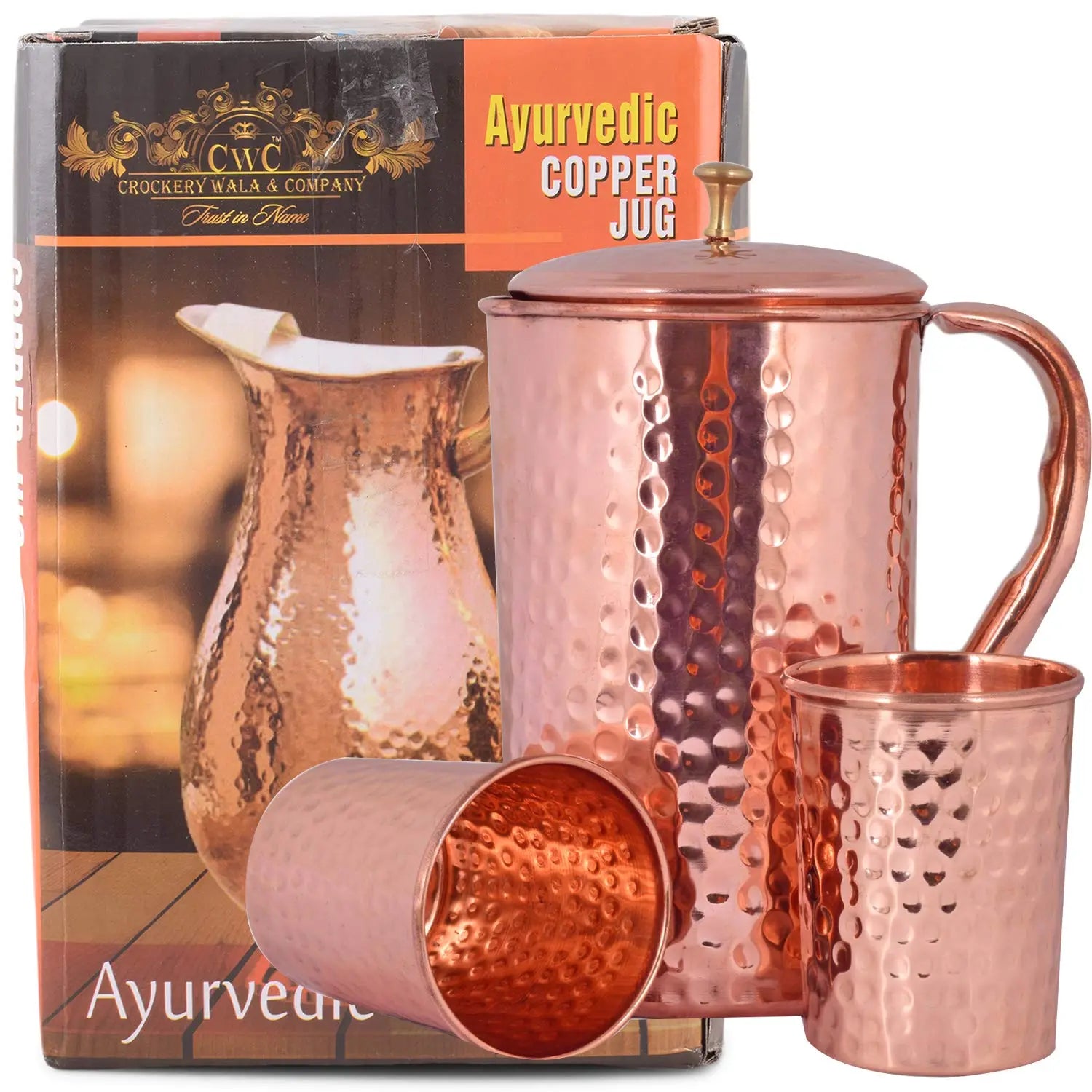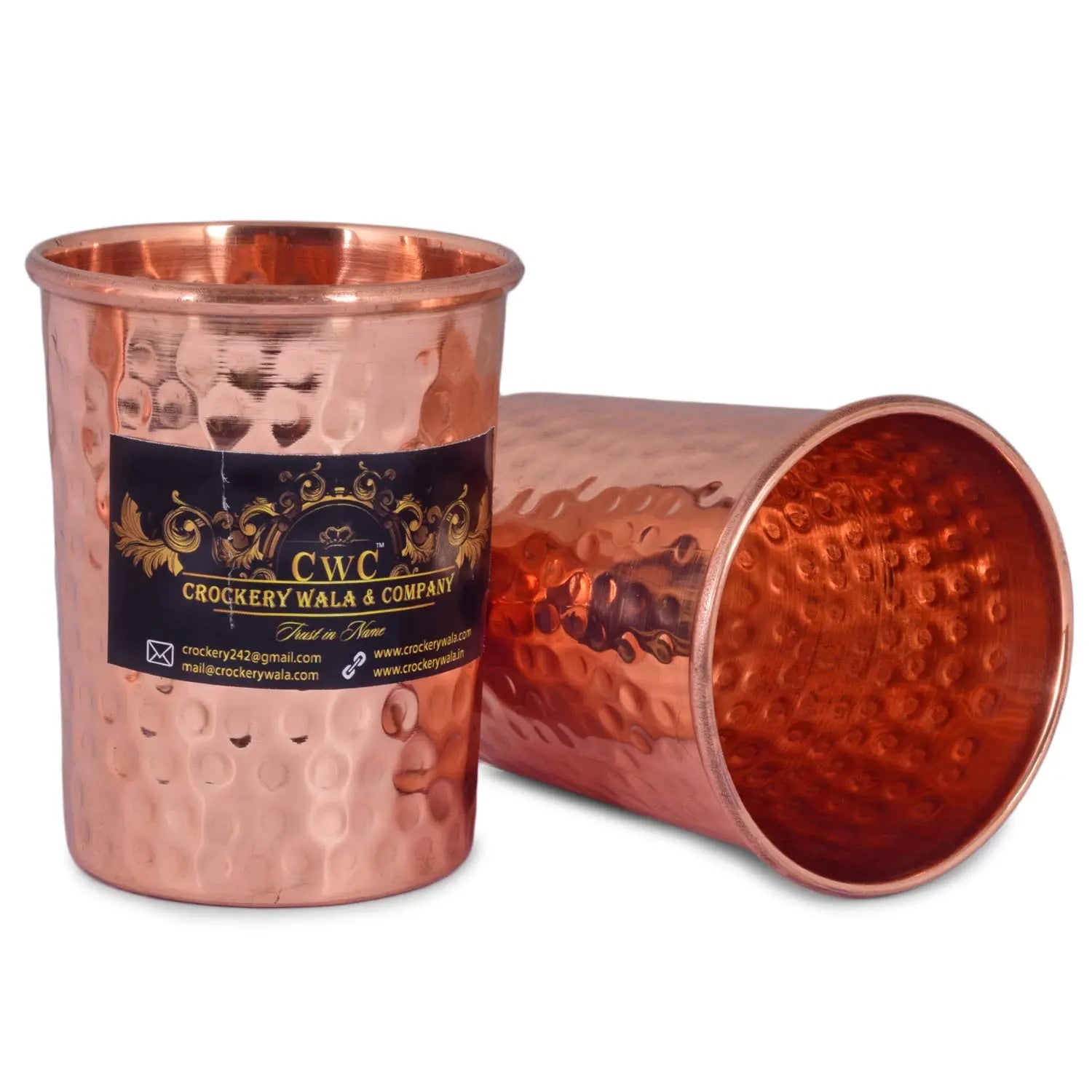 Pure Copper Pitcher, Jug, Jar Hammered Finish & 2 Glass
---
SMALL- 1000 ML, 400 GRAMS APPROX.
MEDIUM - 1500 ML, 500 GRAMS APPROX.
LARGE 2000 ML, 600 GRAMS APPROX.
Glass- 240 ml, 80 GRAMS APPROX.
The jug is full lacquered from outside it will remain in same look and colour till years if taken care of washing and maintained.

On the Occasion of Diwali, Christmas, Anniversary, Birthdays these items can be readily turned into a wonderful Gift Item.
These items have an antique elegant design that gives addition to your Home décor or can be used for the decoration of Restaurants, Bars.
CWC Product has been Applauded by Patrons for their intricate design and Incomparable Craftsmanship.
Care Instructions: Wet the Items with water, sour with Pitambari powder for extra shine, wash well under running water, wipe clean with a dry cloth, do not use steel wool or wire mesh for cleaning, always clean with a sponge and liquid soap.
Short content about your shipping rates or discounts.