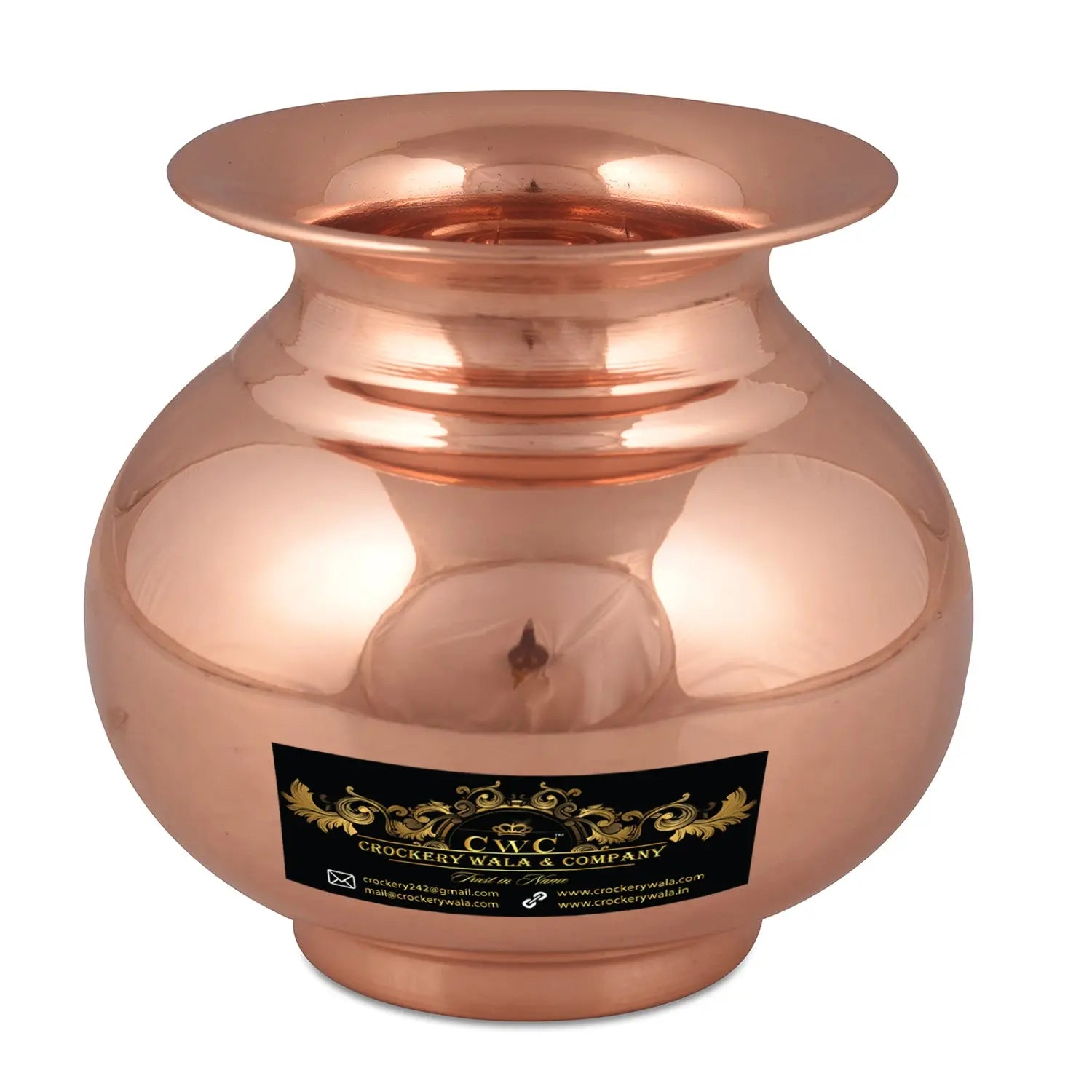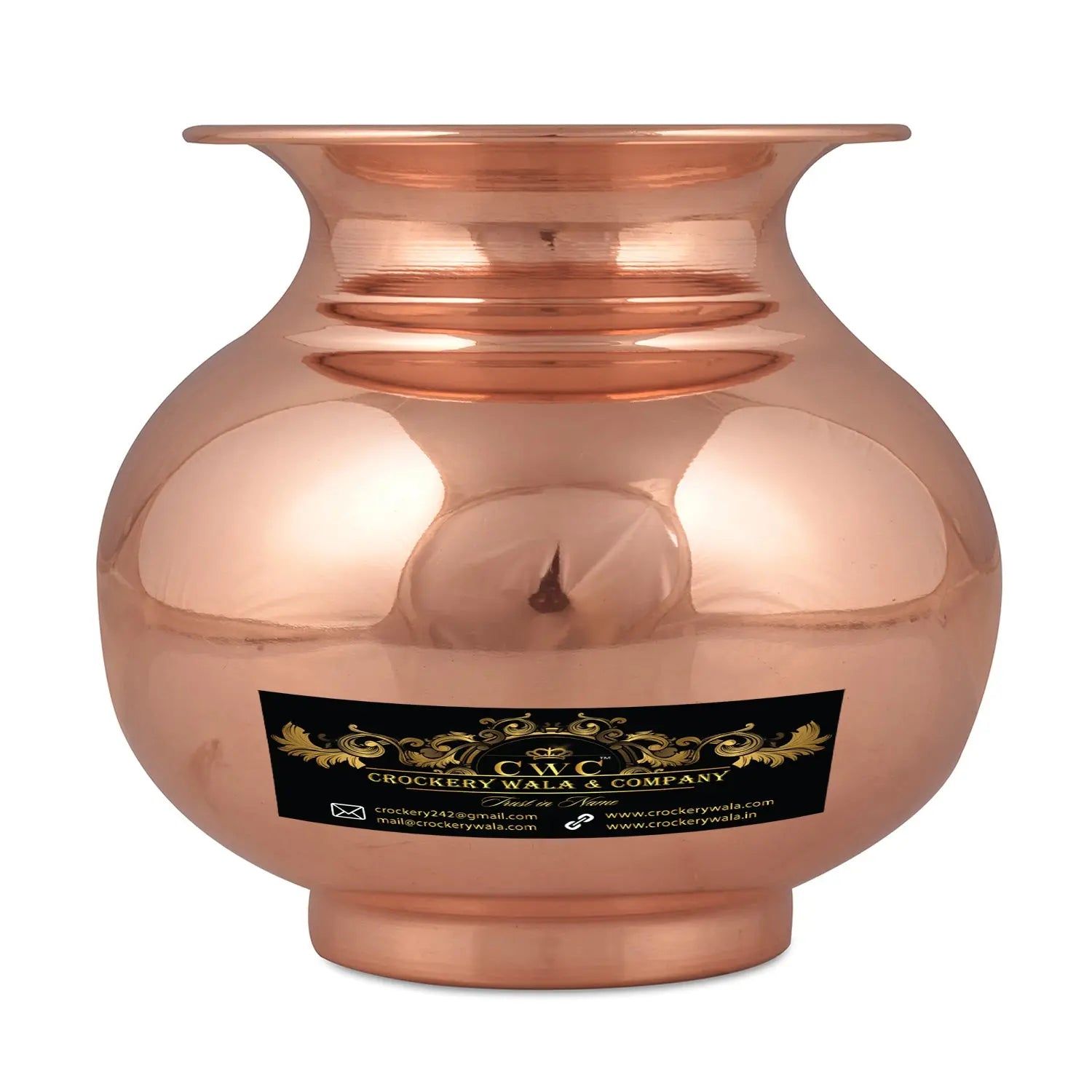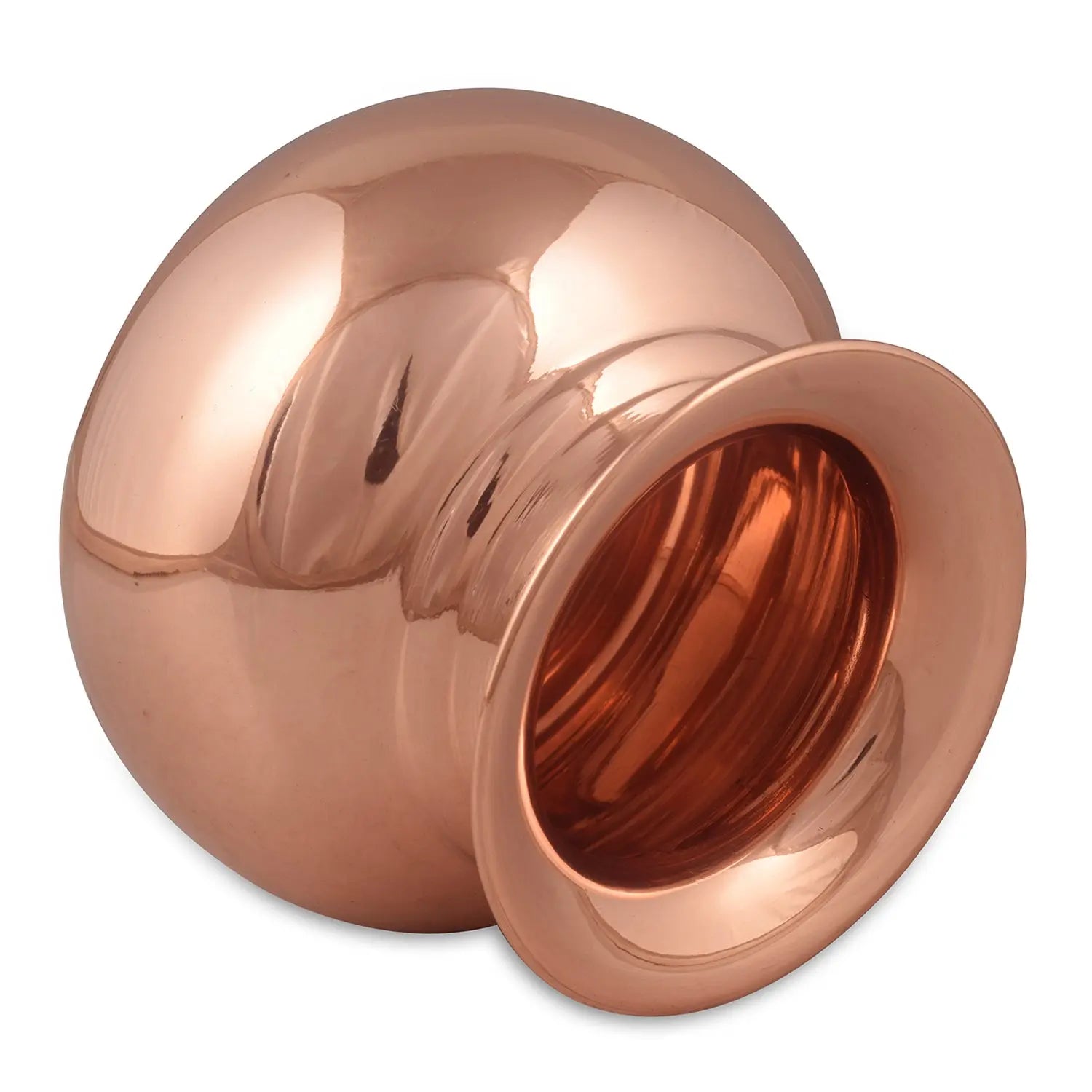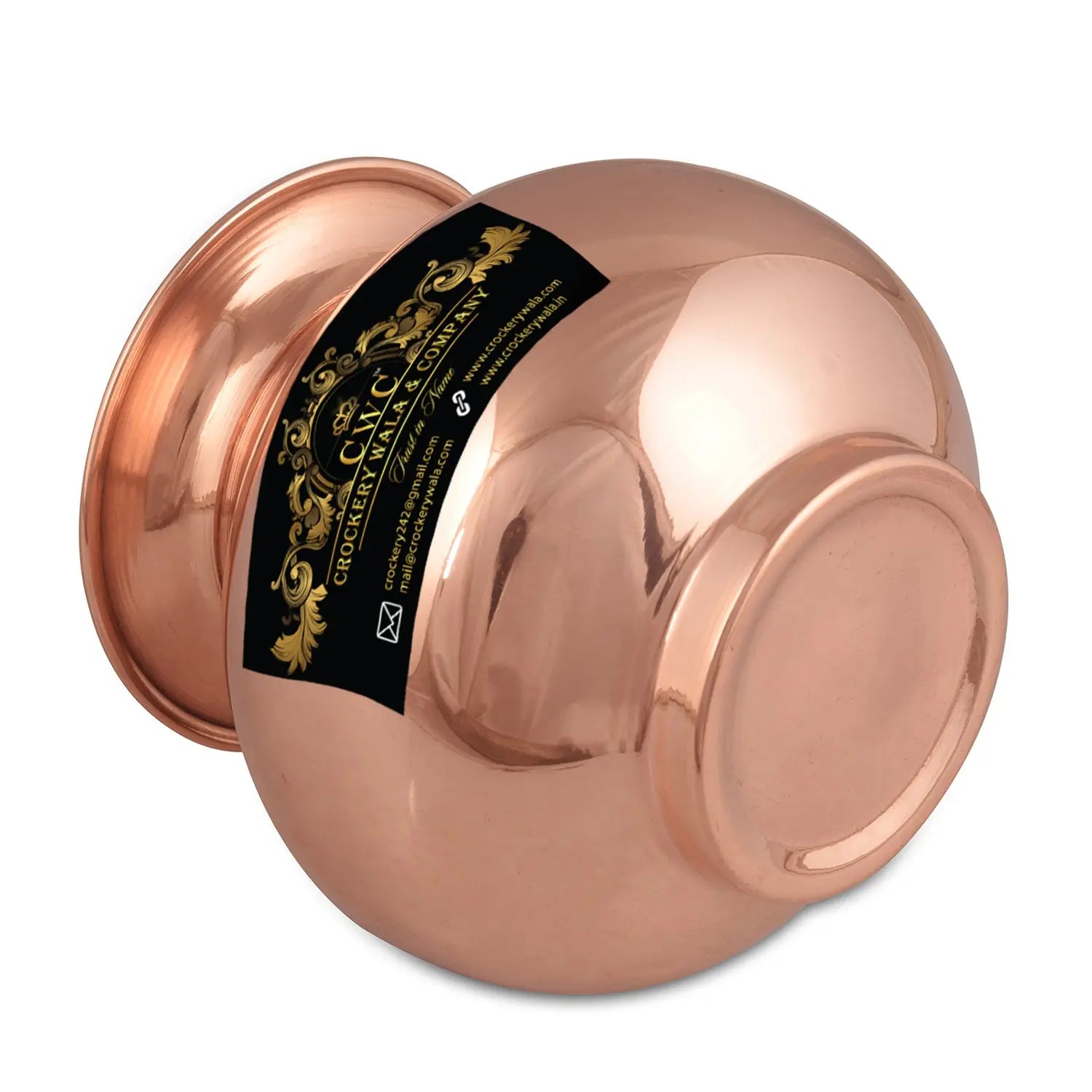 Pure Copper Lota Kalash Vessel Premium Look
---
The lotas, vessels, pots or Kalash whatever we call is a need for every household who offer prayers or visit regularly temples.

The lots we manufacture are of pure copper and have a very shiny gloss finish.

These are beautiful and are one of its kind made by machine and polished by hand each piece is unique and is not comparable to any other product available in the market.

We manufacture the best of every product. These can be taken easily for gifting or for offering prayers or can be used to store water overnight and then drink the next day to get the health benefits of copper.

These lots comes in 5 sizes 100 ml, 200 ml, 300 ml, 400ml, 500 ml.

These are light weight and are manufactured by virgin copper sheet tested to be 99% pure.
Short content about your shipping rates or discounts.