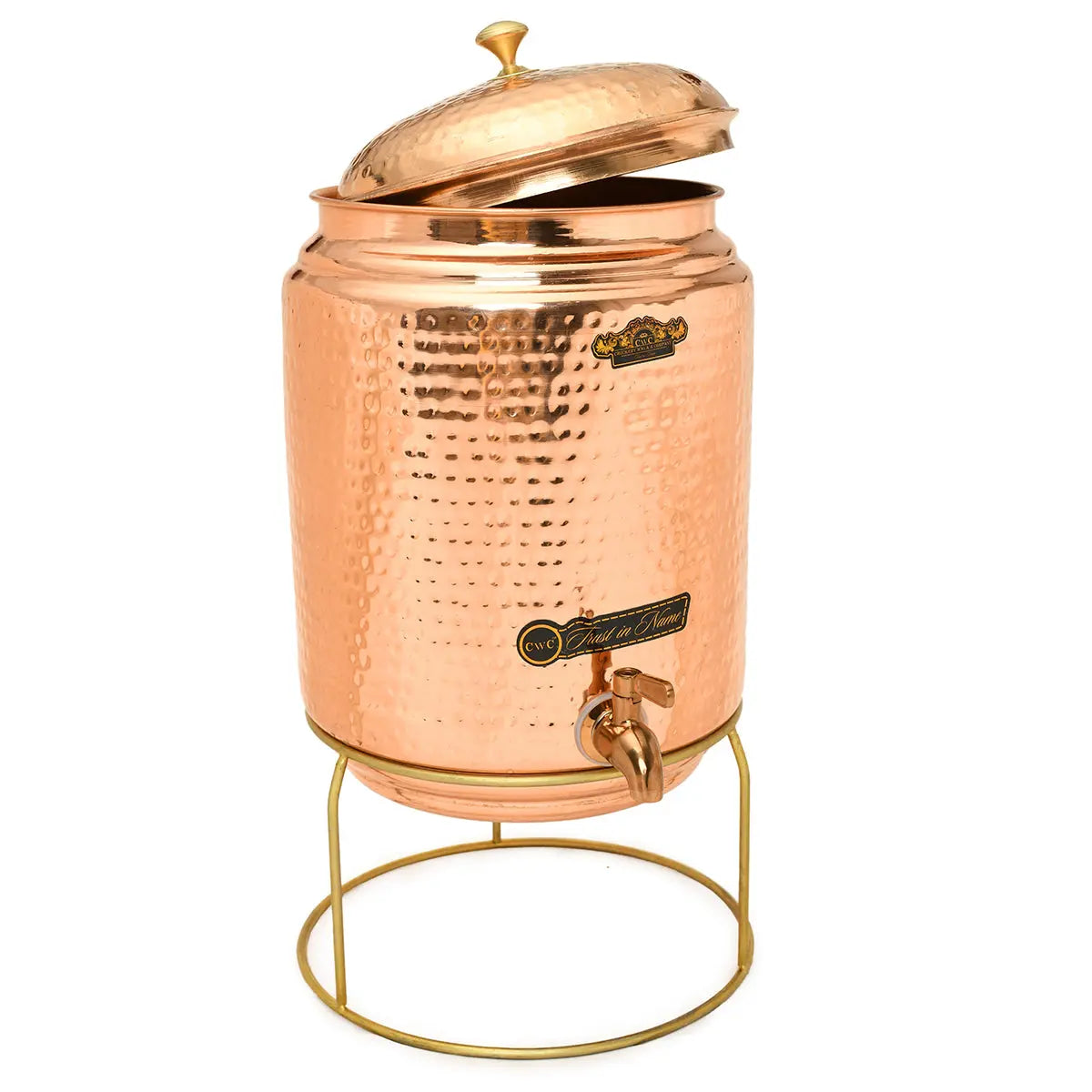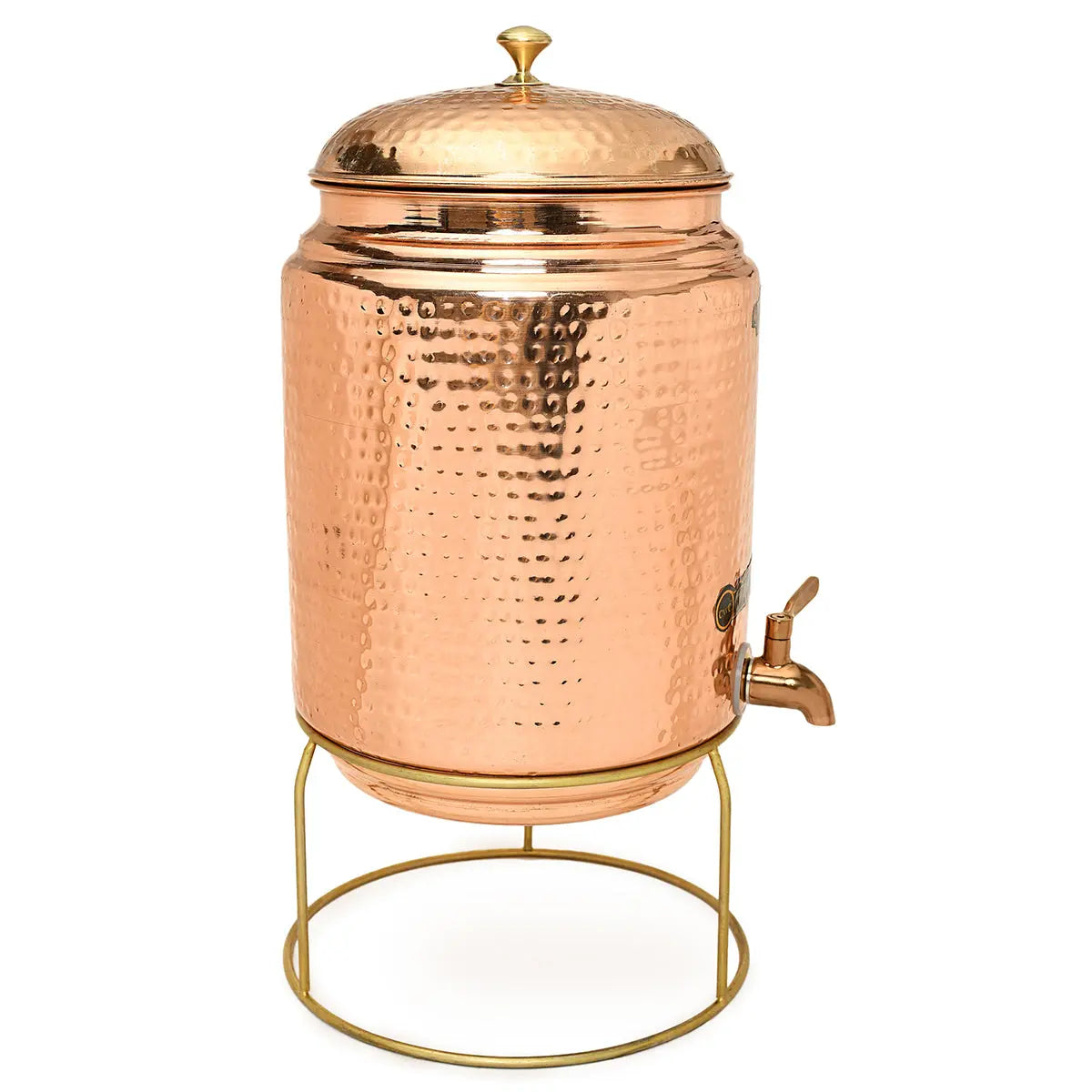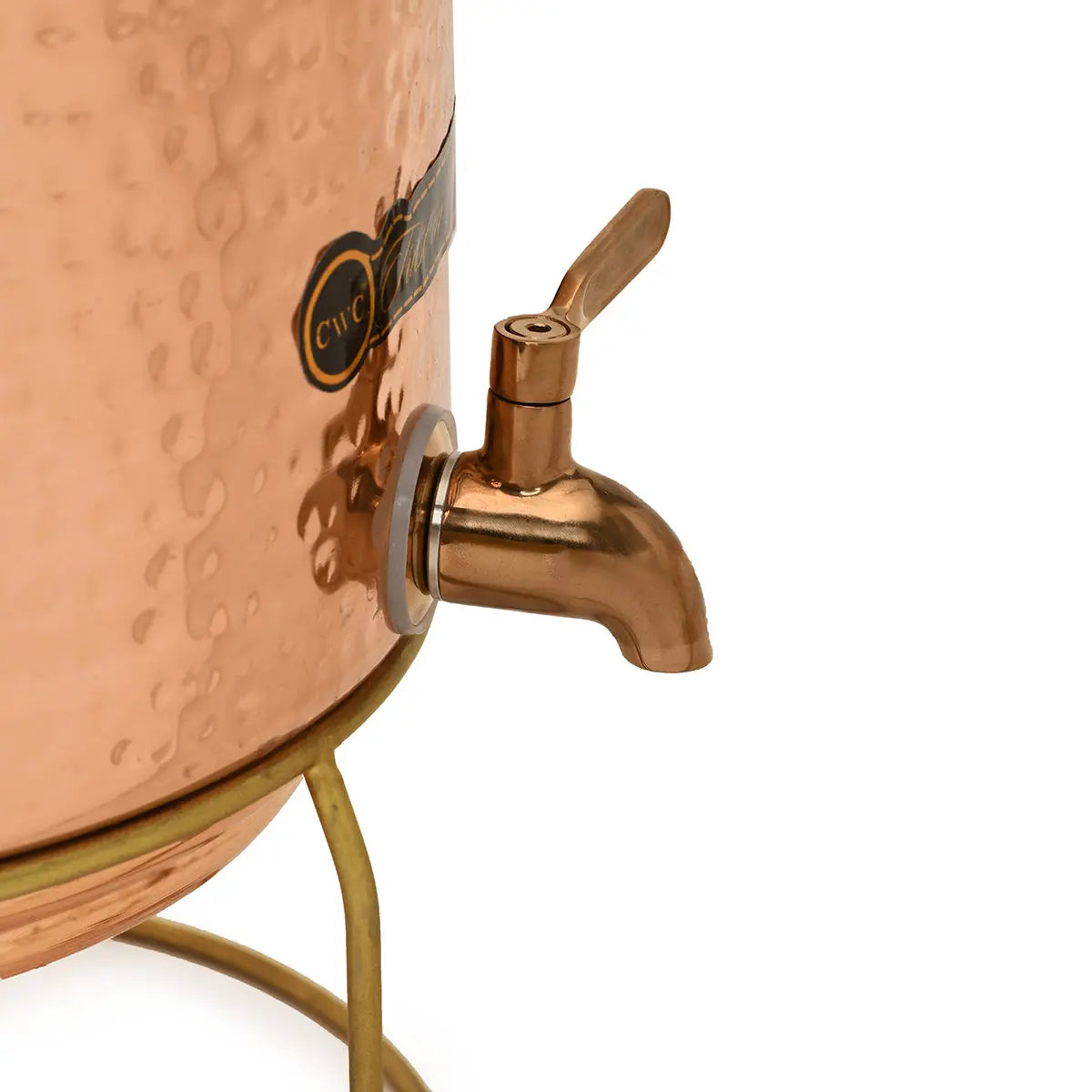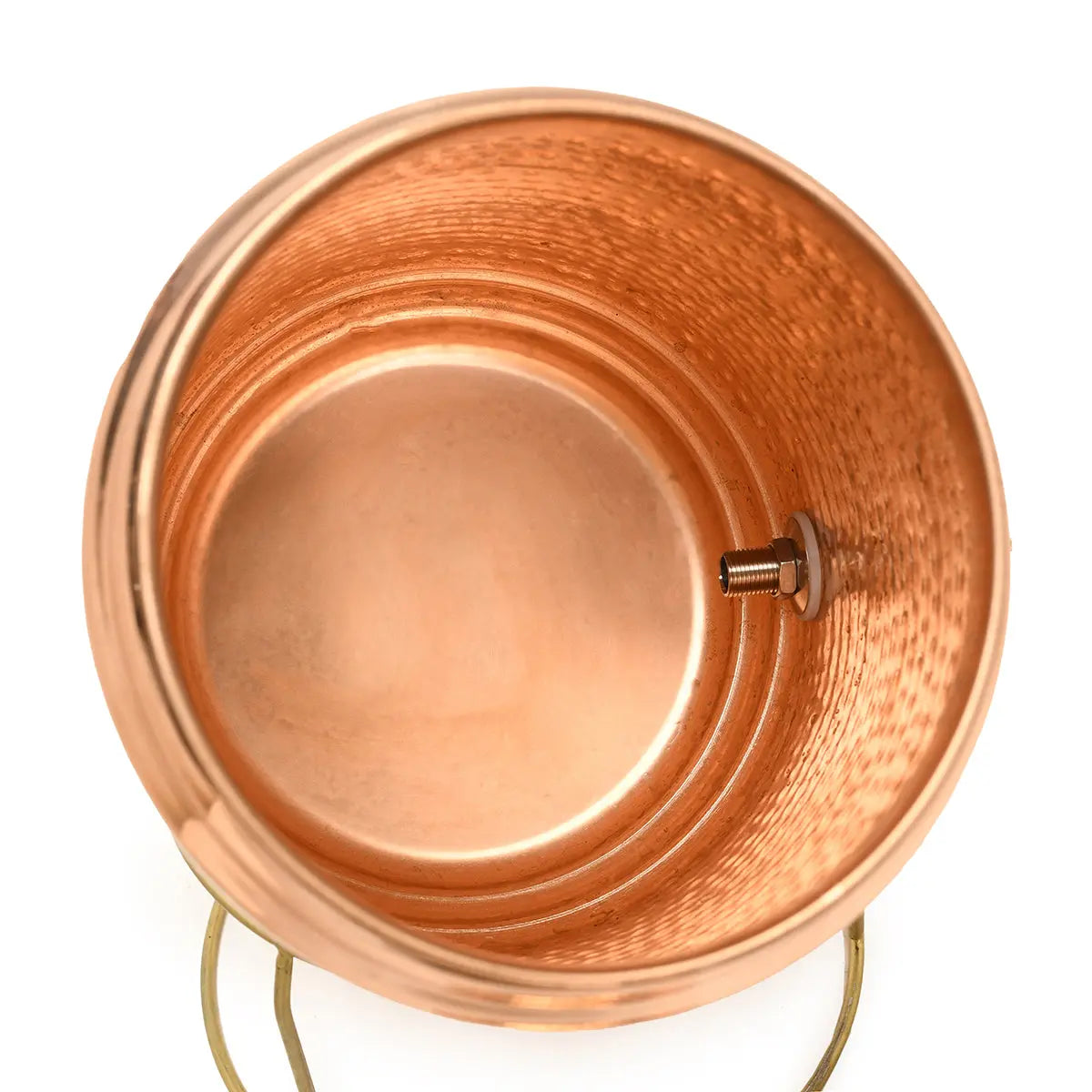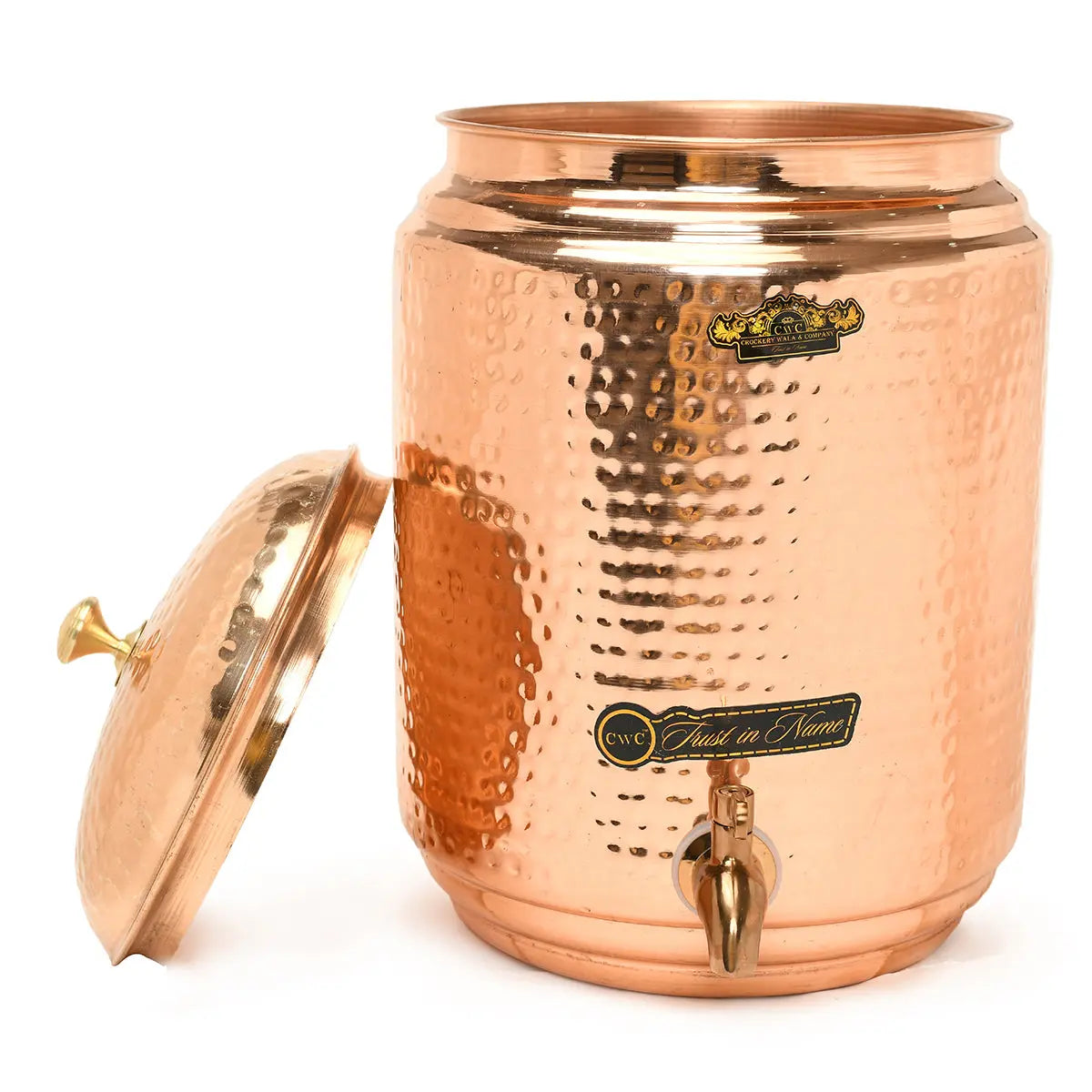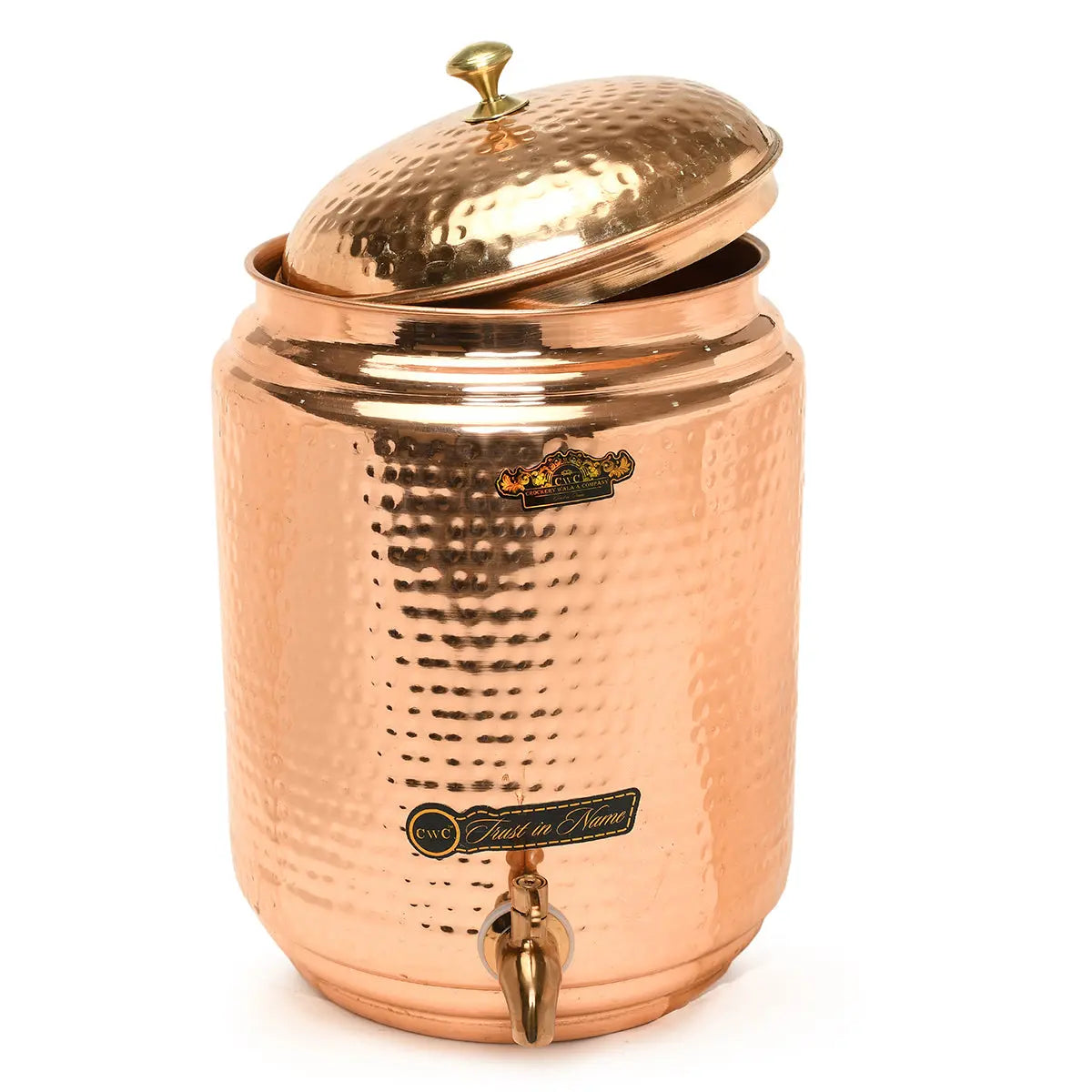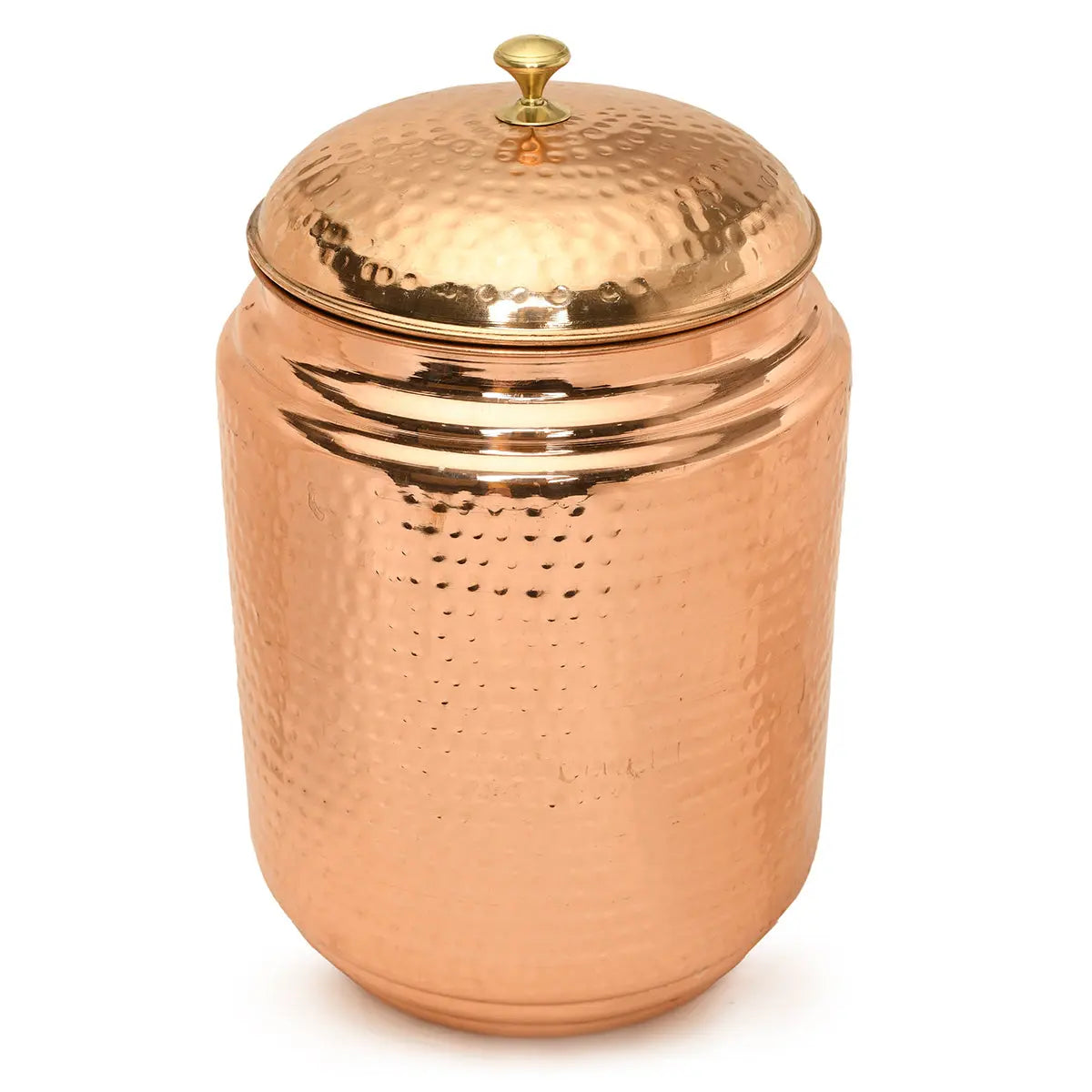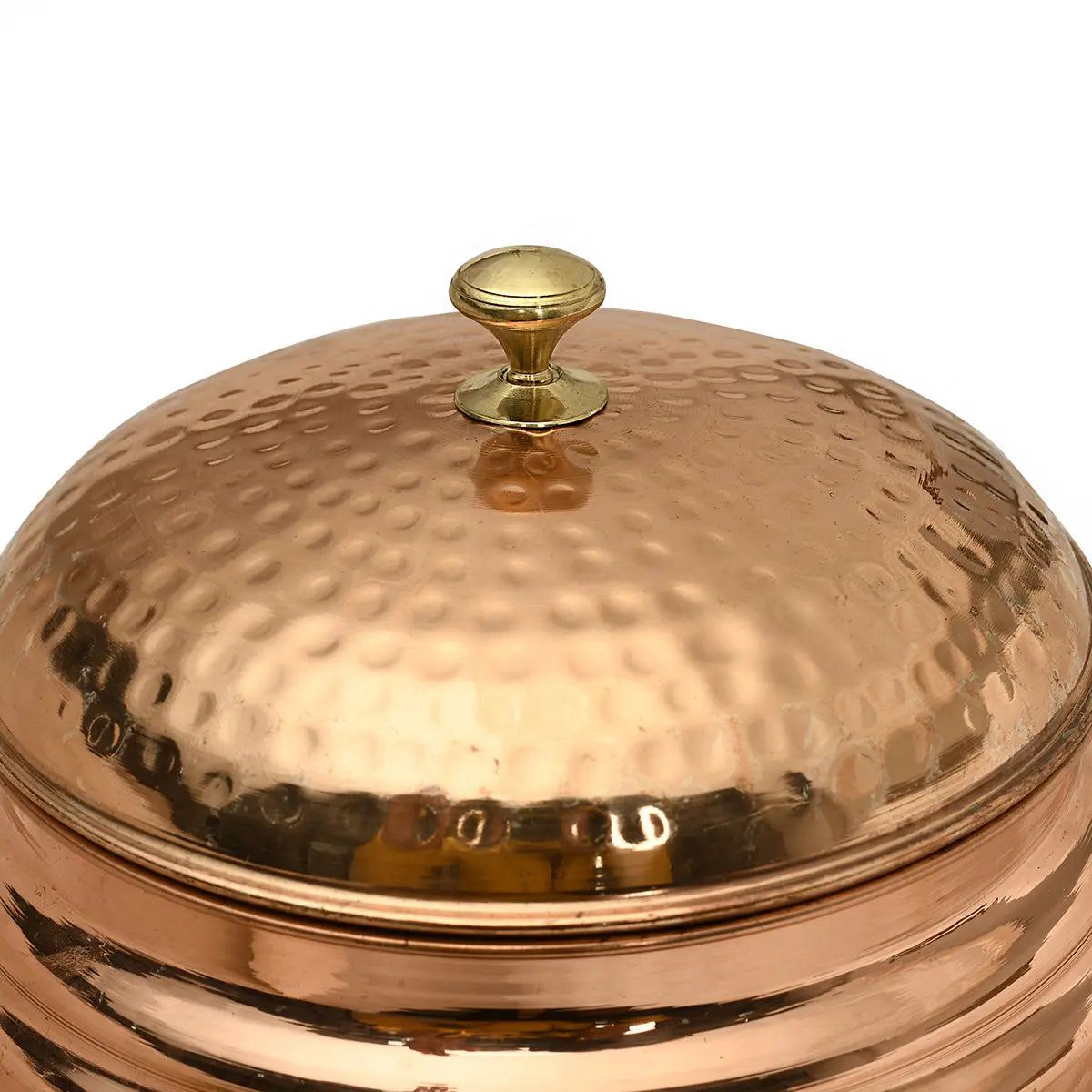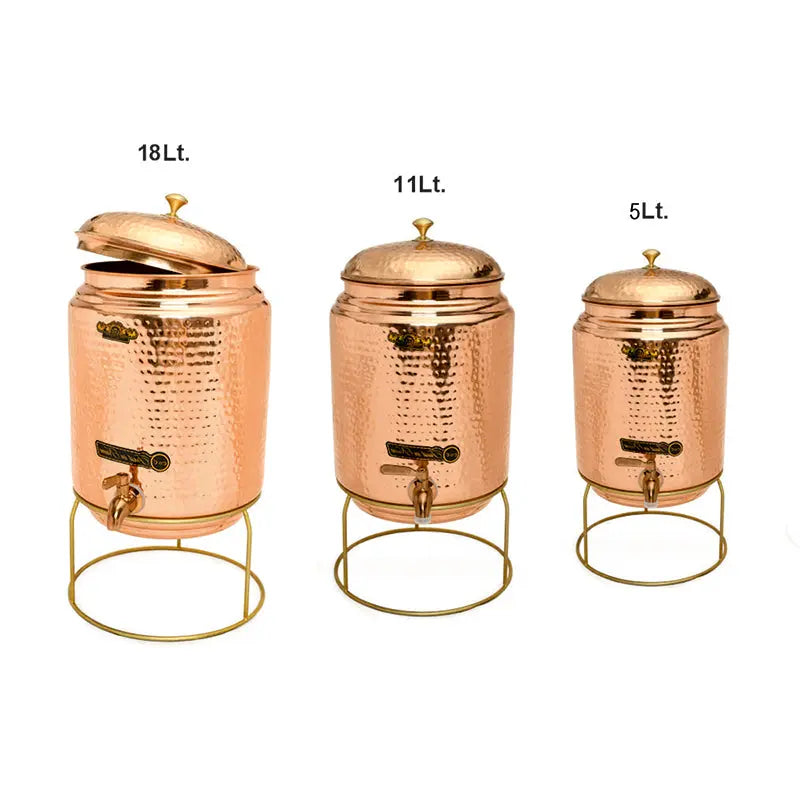 PURE COPPER FULL HAMMMER WATER DISPANSER WITH STAND
---
Weights & Dimensions

5 litres weighs 1100 grams.

11 litres weighs 2000 grams.

18 Litres Weighs 2600 grams.




All the dispensers comes fitted with the taps, dispensers are 100% leak and spill proof.

We have 6 months guarantee for the leakage of the tap as well.

Tap can be purchased Separately if required in later years.

Outside of the dispenser is coated with food grade lacquer  which is not removable but if some one scratches it can fade away, same like our refrigerators.

Washing needs to be taken care of - outside of the dispenser should be cleaned by liquid soap with yellow side of the sponge and should be wiped with the cloth, inner side of the vessel can be cleaned by pitambhari powder or lemon and salt once in every 5-7 days as per the usage.

The copper used in making the dispenser is virgin and composition is completely copper that means its approximately 99% pure we dont call it 100% pure because no metal can be 100% pure if its manufactured in any vessel or a product.

You can connect the dispenser with modern RO and can make the RO water healthy for ourselves because copper will add required minerals and will oxidise with water.

Dont worry if inner side of the tank turns green or dark instead wash it with lemon and salt.

Each pack contains one pouch of sample powder to Clean the inner side, one dispenser, one lid and tap comes fitted with the dispenser.

You need to take out the dispenser, wash it and start using.
Short content about your shipping rates or discounts.