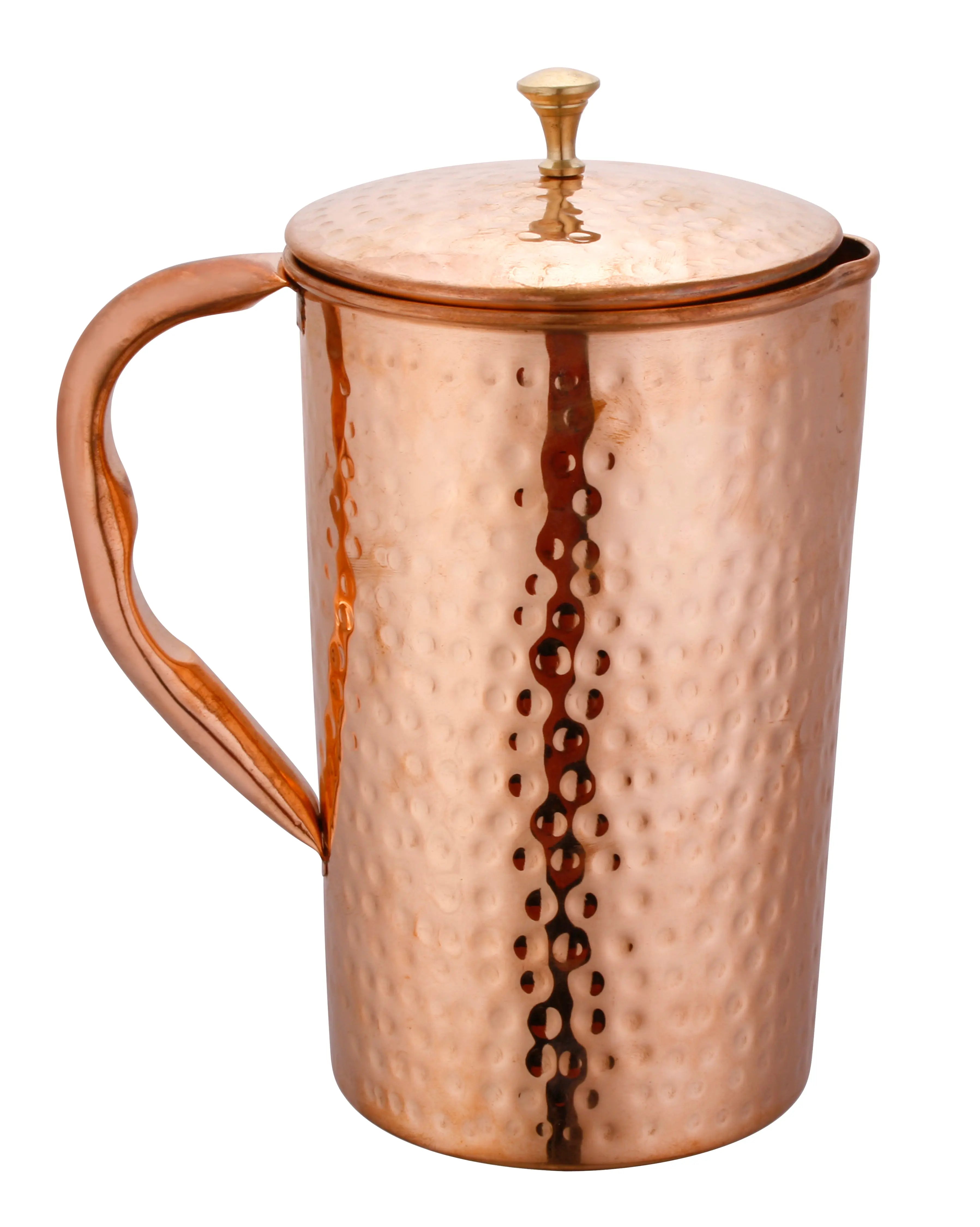 Pure Copper Jug Pitcher Hammered,1500 ml
---
Product Specifications : Height With Cap - 7.7", Without Cap - 6.8", Top Dia - 4.", Bottom Dia - 4", Weight - 435 Gram, Capacity - 1500 ml / 50.73 oz. This Hammered Copper jug with designer Brass Knob is a must have product to improve your lifestyle.

Copper Improves Health: Copper is established as a metal which has remarkable health benefits. Copper wall of this pitcher inhibits the growth of bacteria in water and makes water 100% safe to drink. As per Ayurveda, it is believed that storing water overnight in the copper vessel charge the water positively. Drinking water from copper vessel ensures good digestive system and metabolic processes.

Supreme Quality Copper: The products manufactured by CwC are made of top notch copper metals and the longevity and durability of our Single Copper Hammered Jug with designer Brass Knob is unbeatable.

Perfect Gifting option: This Handmade Premium Hammmered Copper Jug by CwC is crafted under the supervision of experts by Indian craftsmen. The work of these craftsmen is extraordinary and leaves the on lookers in awe. Besides being really useful, this Hammered Copper Pitcher can be a perfect gifting option and you will not have to think twice before presenting this to your loved ones because what is better than gifting good health disguised as a wonderful item.

NOTE: The Crockery wala and company logo is displayed on the products to maintain authenticity of the images. Logos are not actually printed on the products.
Short content about your shipping rates or discounts.