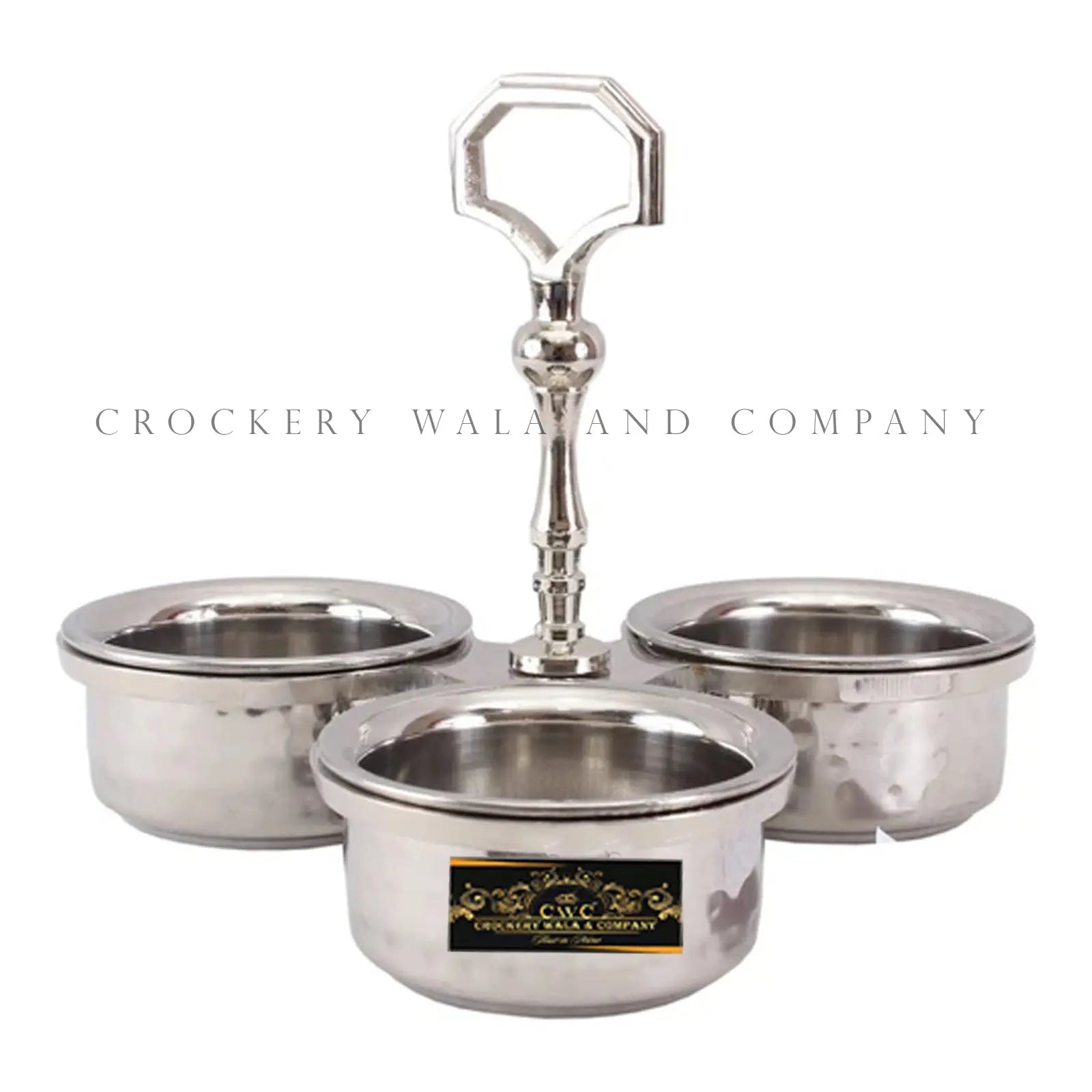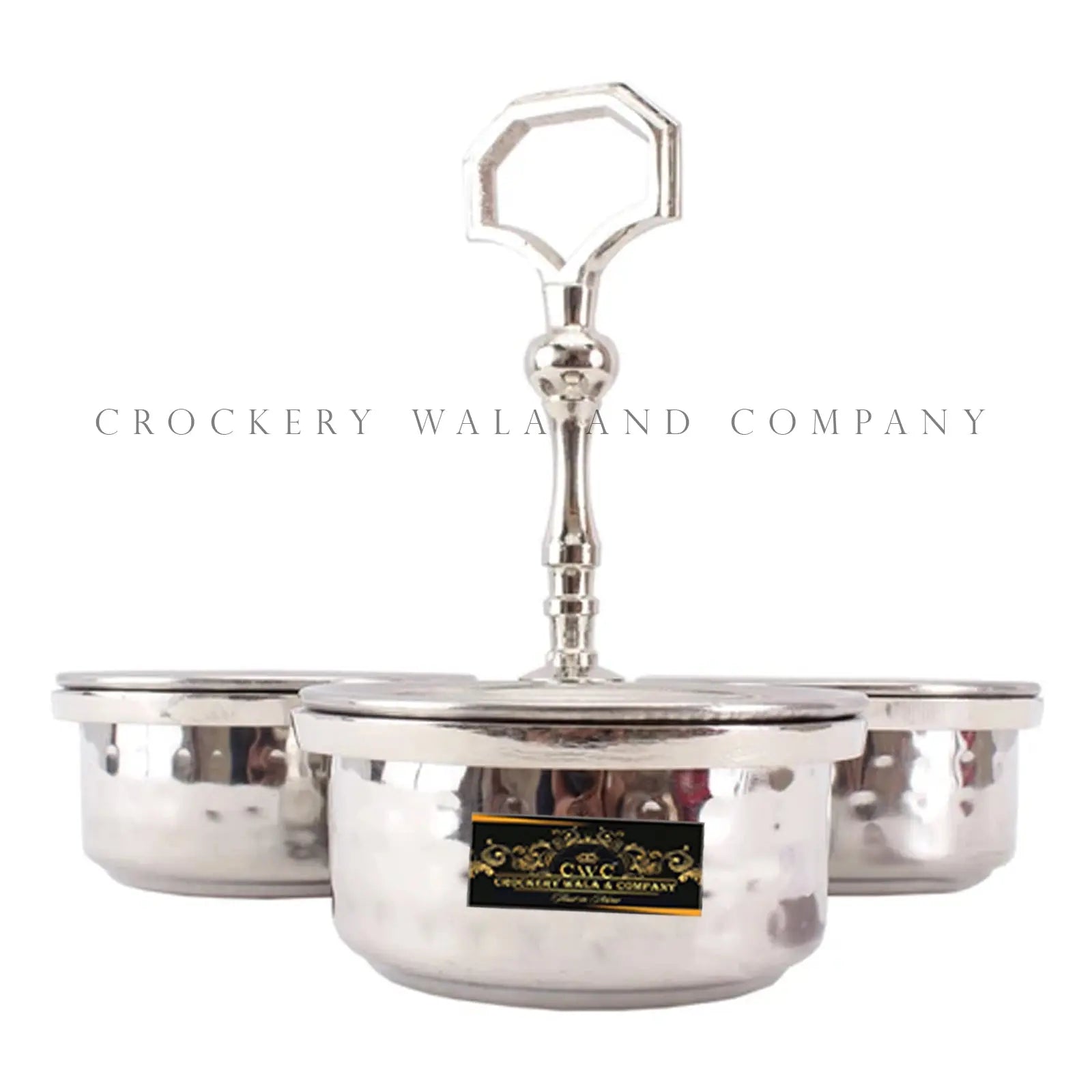 Crockery Wala And Company Stainless Steel Pickle Bowl Set Hammered Design Condimental Pickle Set With Handle
---
Traditional Stainless Steel Dinnerware Steel 3 Compartment Pickle Set Authentic Indian Dining Experience.

On Purchase you will Get: Stainless Steel 3 Compartment Pickle Set item with Free Cleaning Powder.

Color: Silver || Material: Stainless Steel || Capicity: 375 ML || Weight: 914 Grams || Size: 17.3 cm X 18 cm.

For Restaurant Ware/Decorative items: Specially Designed for Home, Restaurant, Bars and Catering Services. Stainless steel hammered design. This is a double-layered product so cooking is not recommended, to be used only as serveware.

Short content about your shipping rates or discounts.