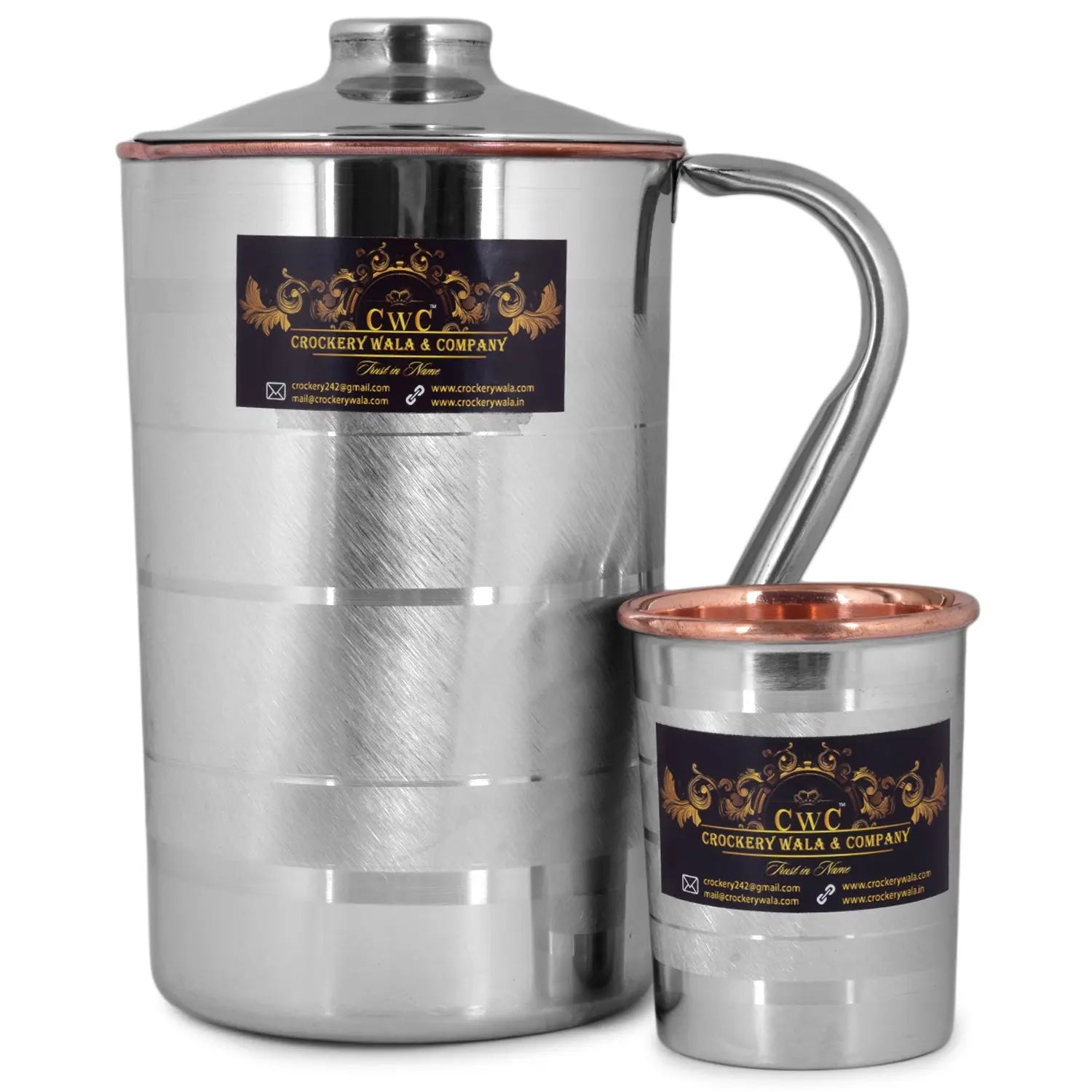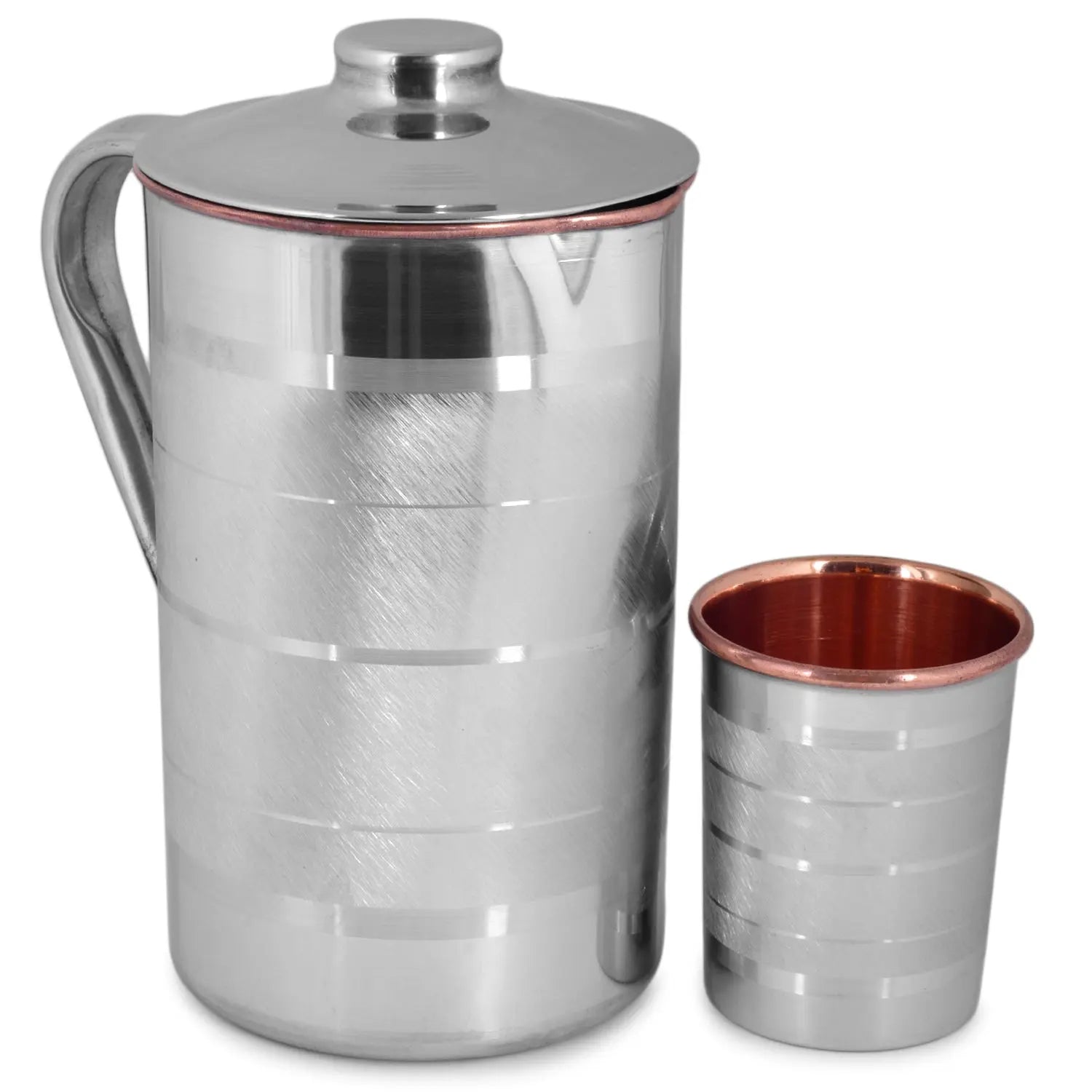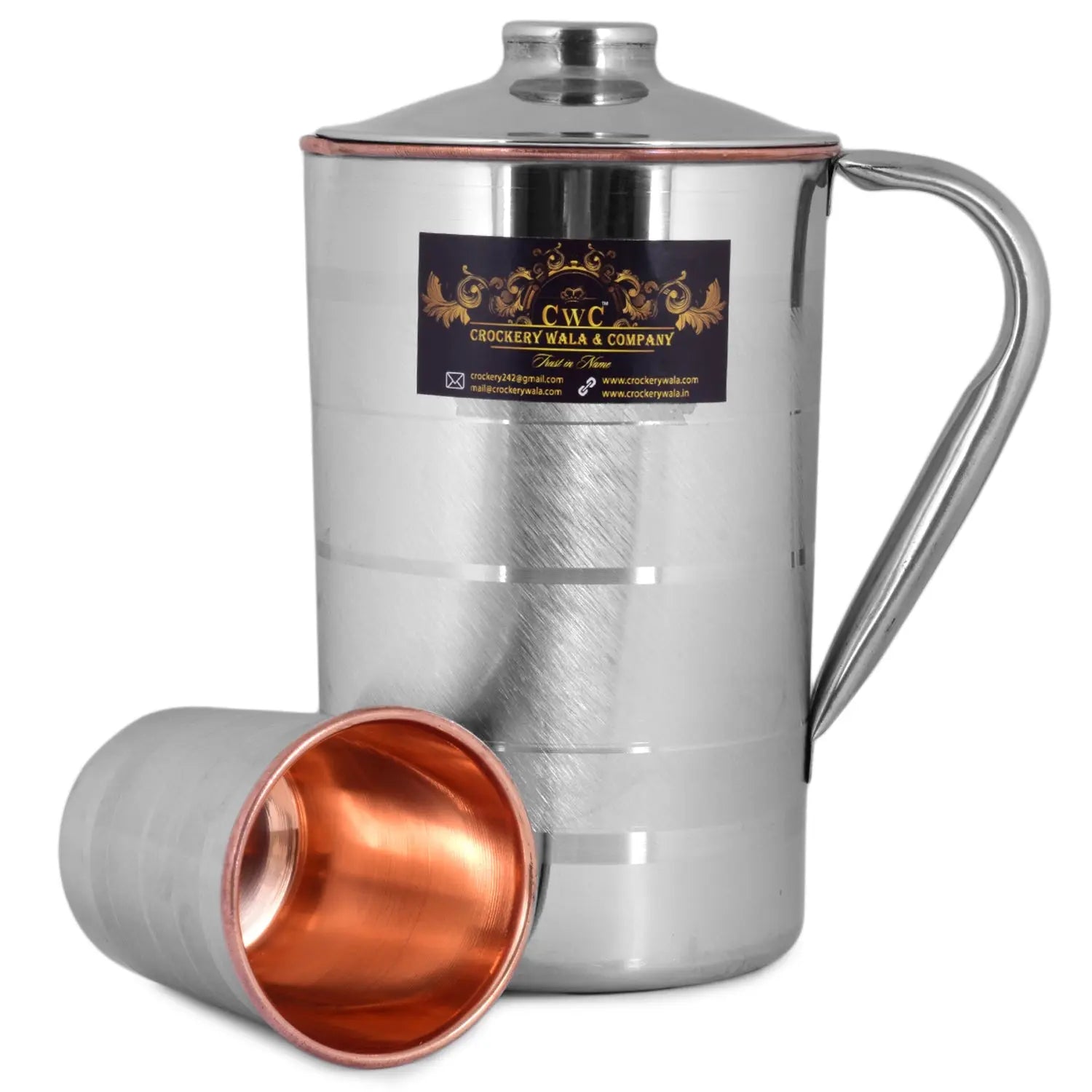 CROCKERY WALA AND COMPANY Steel Copper Jug Pitcher with Glass 1500 ml (Silver)
---
Weight of the pitcher is 450 grams and capacity is 1500 ml. Glass Weight is 120 grams And Capacity is 250 ml

Water stored over night in copper Utensil is essential for hemoglobin synthesis, bone strength and immunity building. Copper helps in maintaining digestive health, healing wounds and relieving pains. Copper is an Antioxidant and anti-carcinogenic that prevents cell damage and slows aging. Copper is primary element to produce melanin (pigmentation of eyes, hair and skin) in human body.

ARTISAN CRAFTED Handmade metal ware is made by skilled craftsmen in India.

Supreme Quality Copper: The products manufactured by Crockery wala and Company are made of top notch copper metals and the longevity and durability of our product is unbeatable.

NOTE: The Crockery wala and company logo is displayed on the products to maintain authenticity of the images. Logos are not actually printed on the products.
Short content about your shipping rates or discounts.