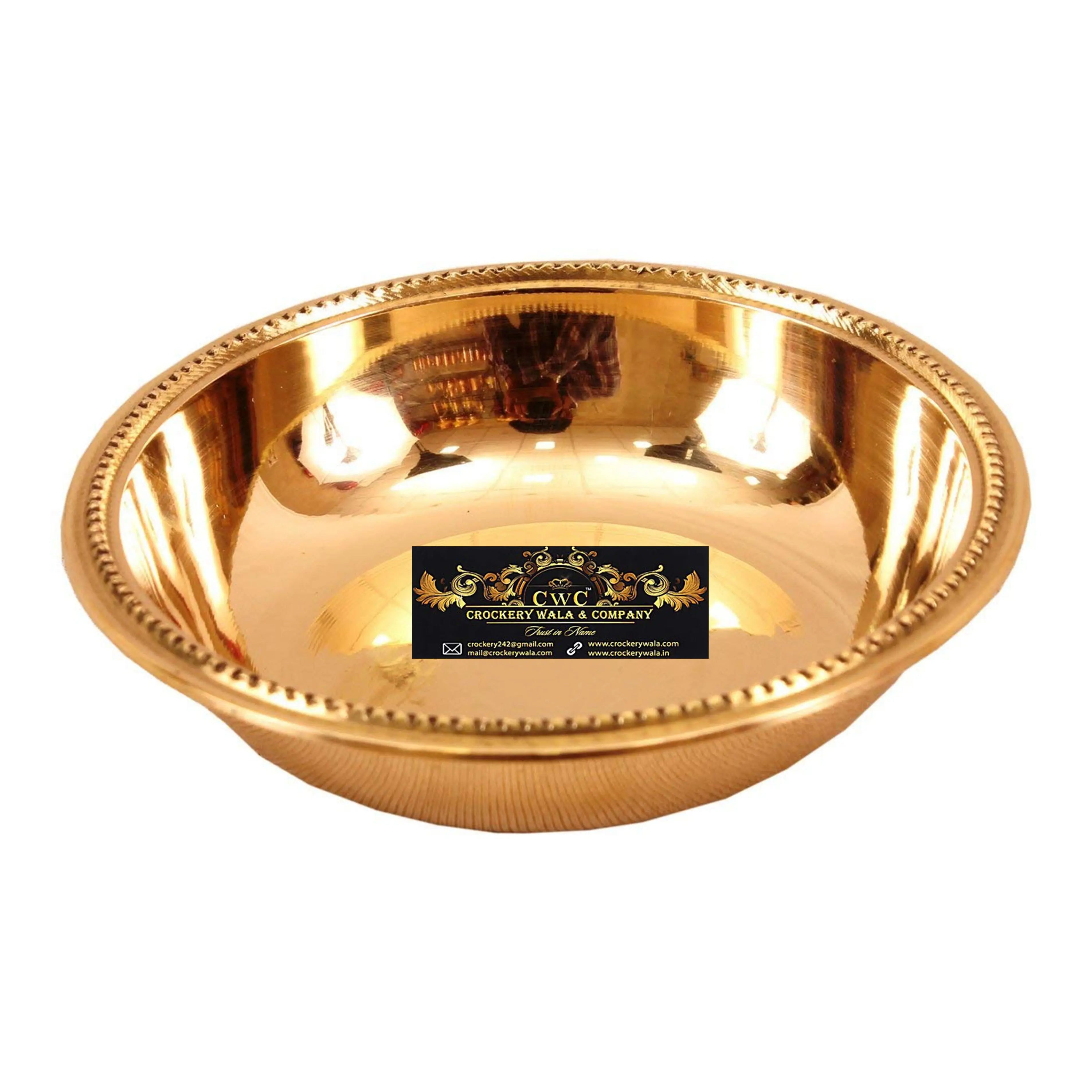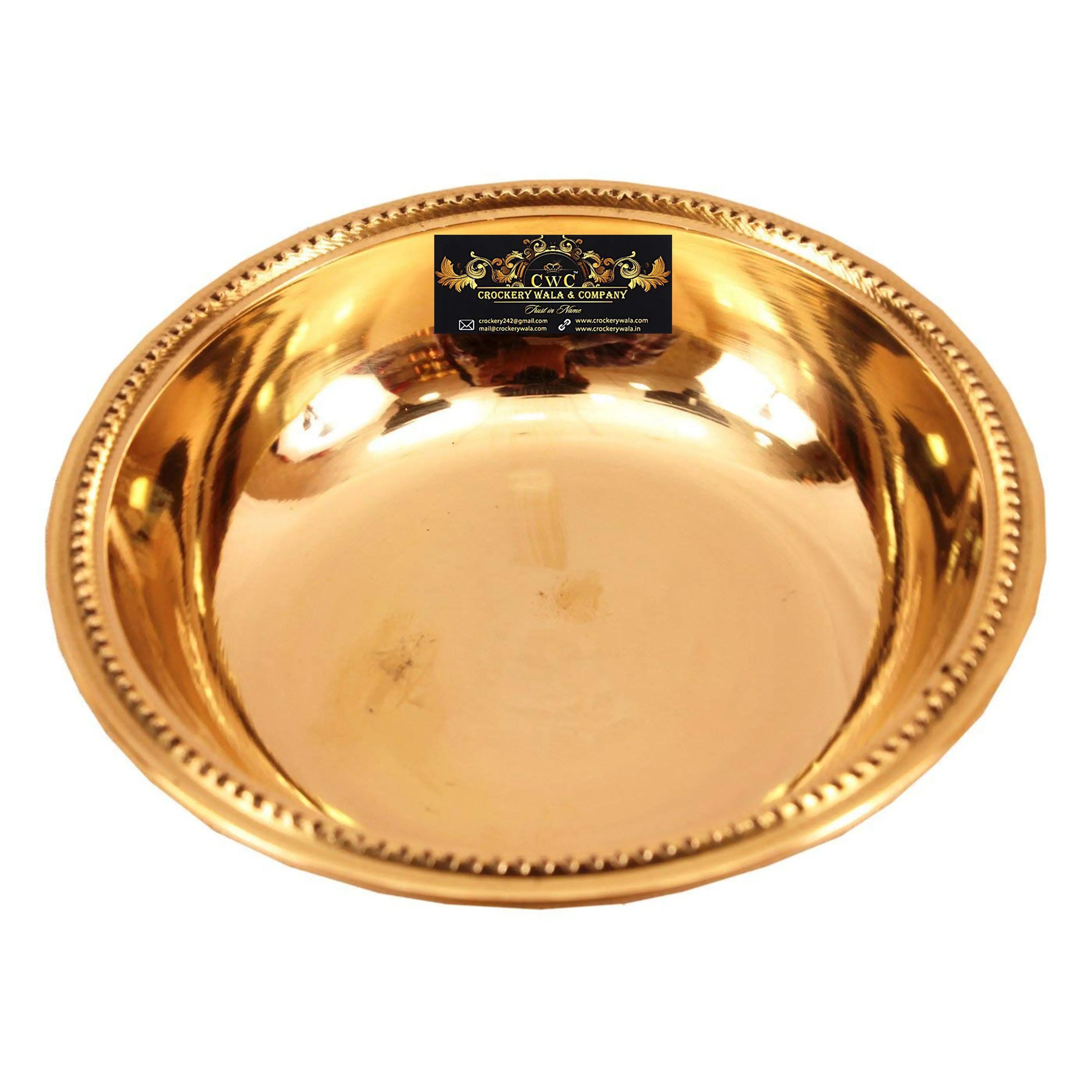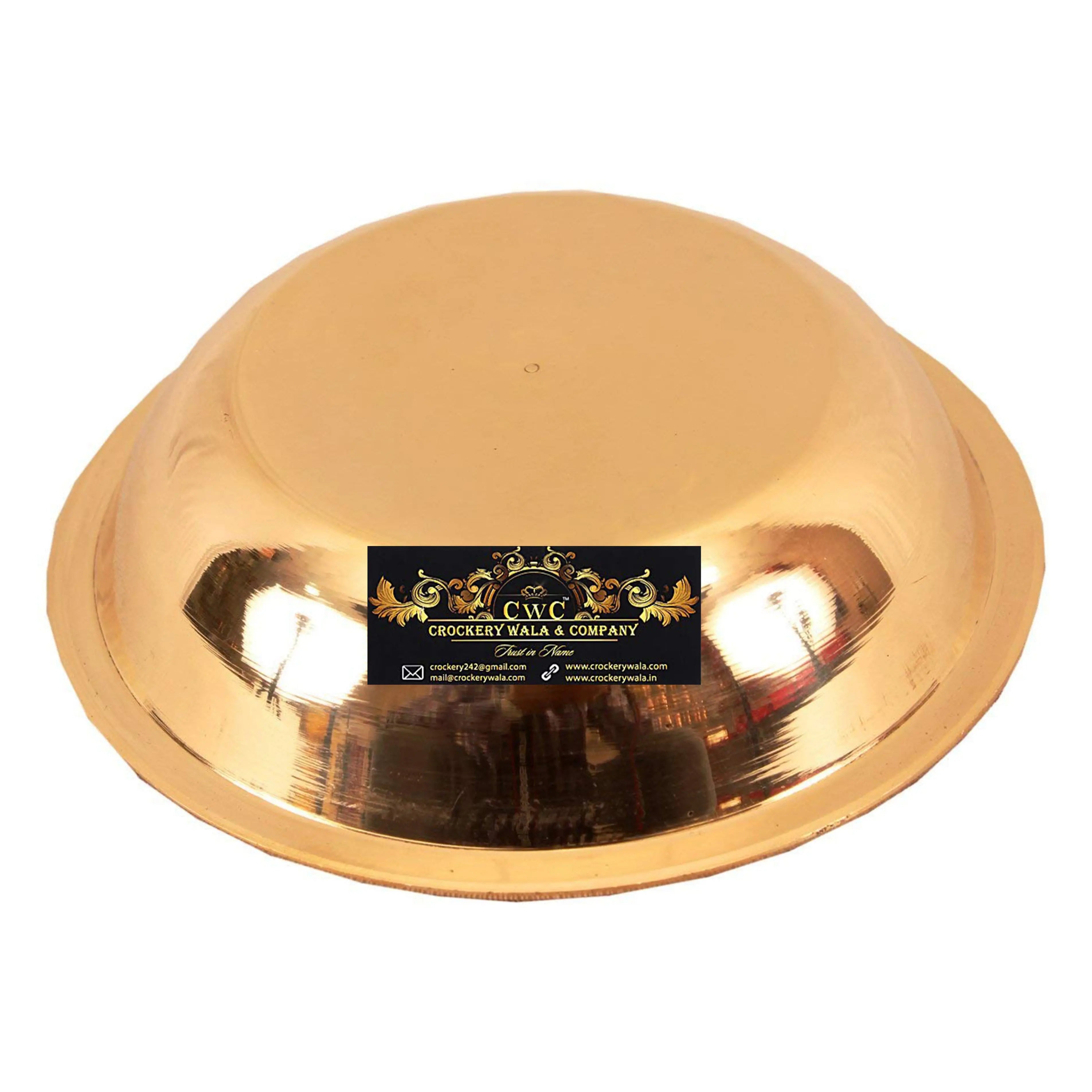 Crockery Wala & Company Brass Serving Bowl 100 ML - Serving Soup Dinnerware Tableware Home Hotel
---
Brass Bowl, Material: Brass, Color: Golden, Height: 1.0", Width: 4.1", Weight: 123 Gram, Capacity: 100 ML

On the Occasion of Diwali, Christmas, Anniversary, Birthdays these items can be readily turned into a wonderful Gift Item.

These items have antique elegant design that gives addition to you Home decor or can be use for the decoration of Restaurants, Bars.

Avoid unvarnished wood shelves that can omit harmful vapours and can cause tarnishing.Glass shelves are preferred over wooden shelves.You'll have to avoid displaying or storing silver near cotton felt, wool or velvet as well.
Short content about your shipping rates or discounts.