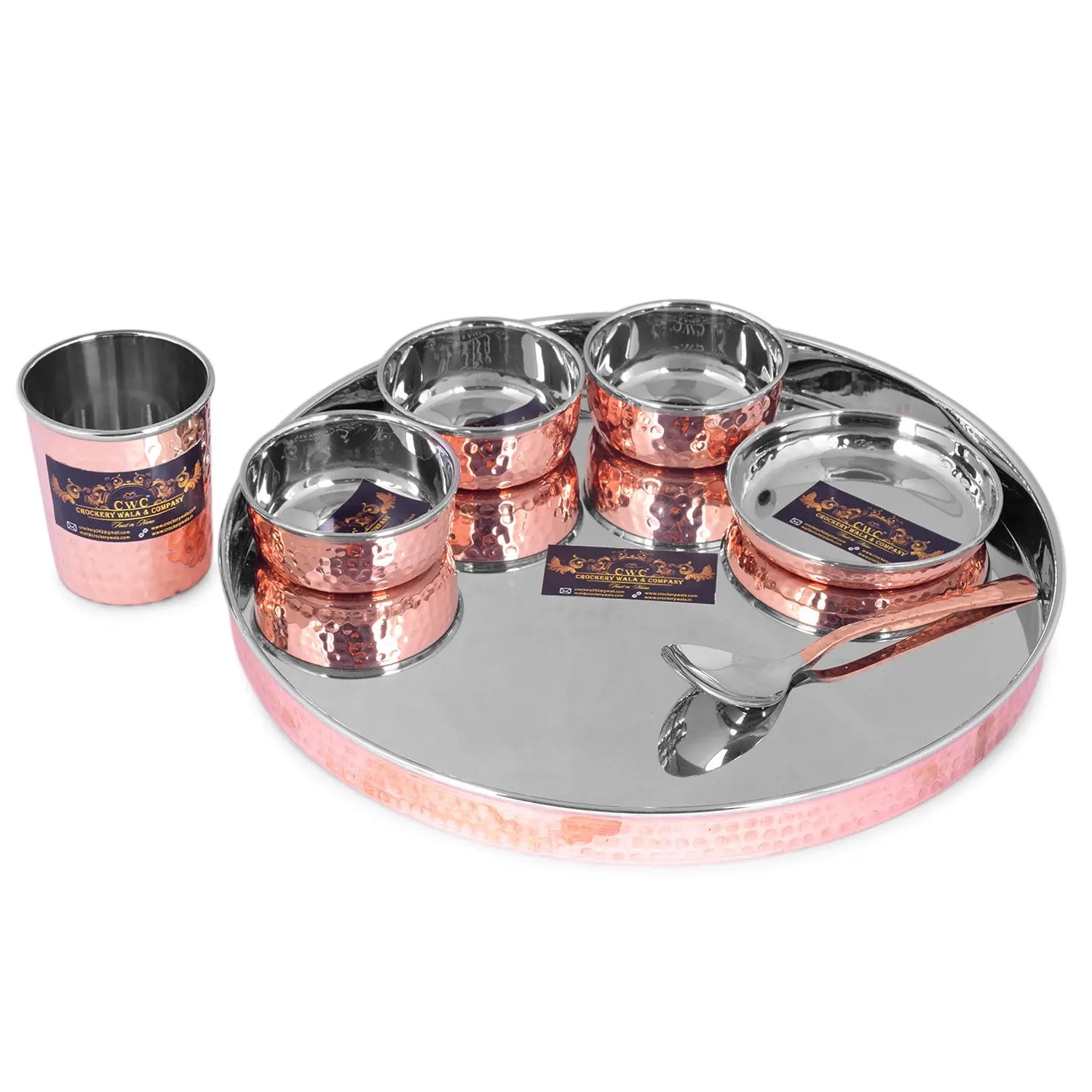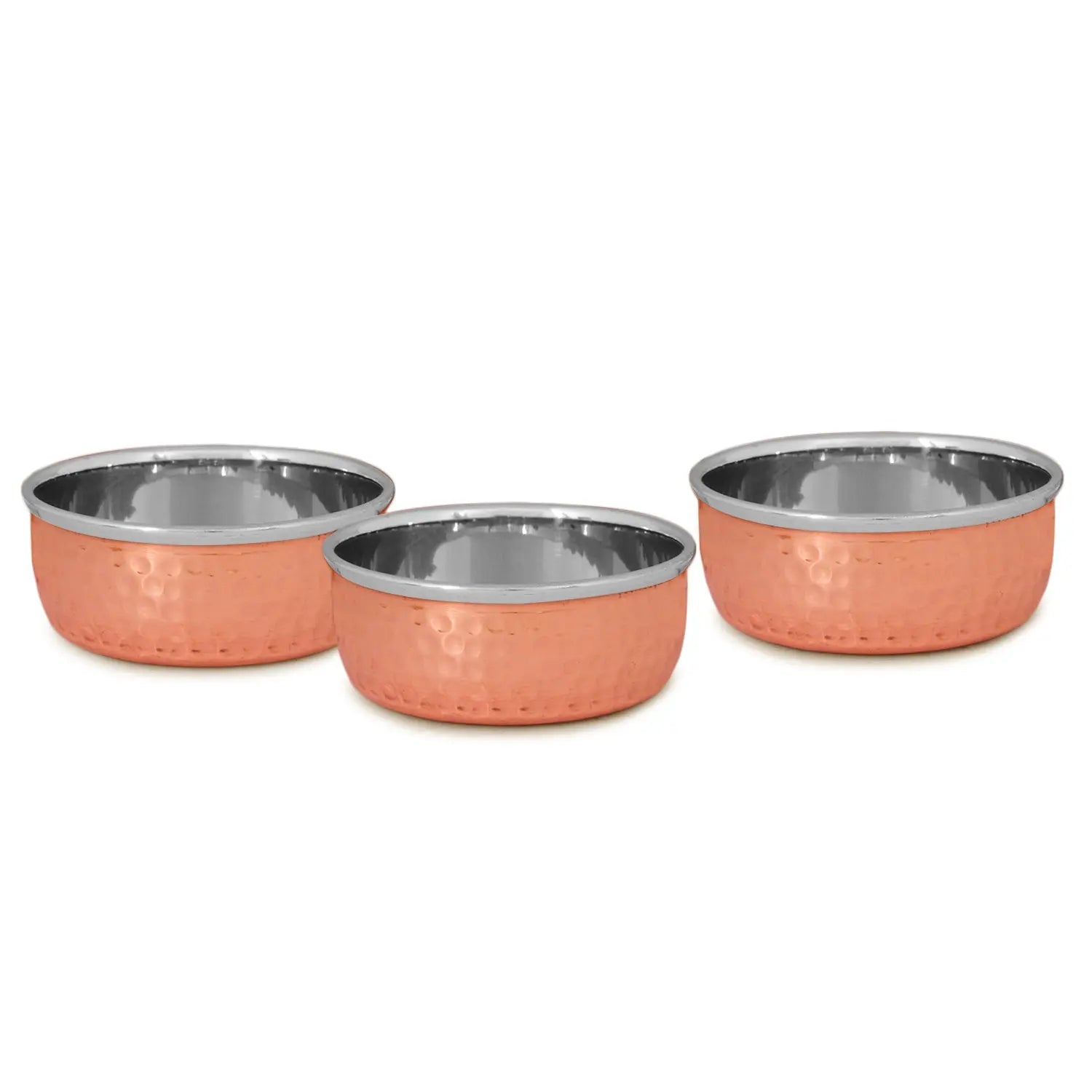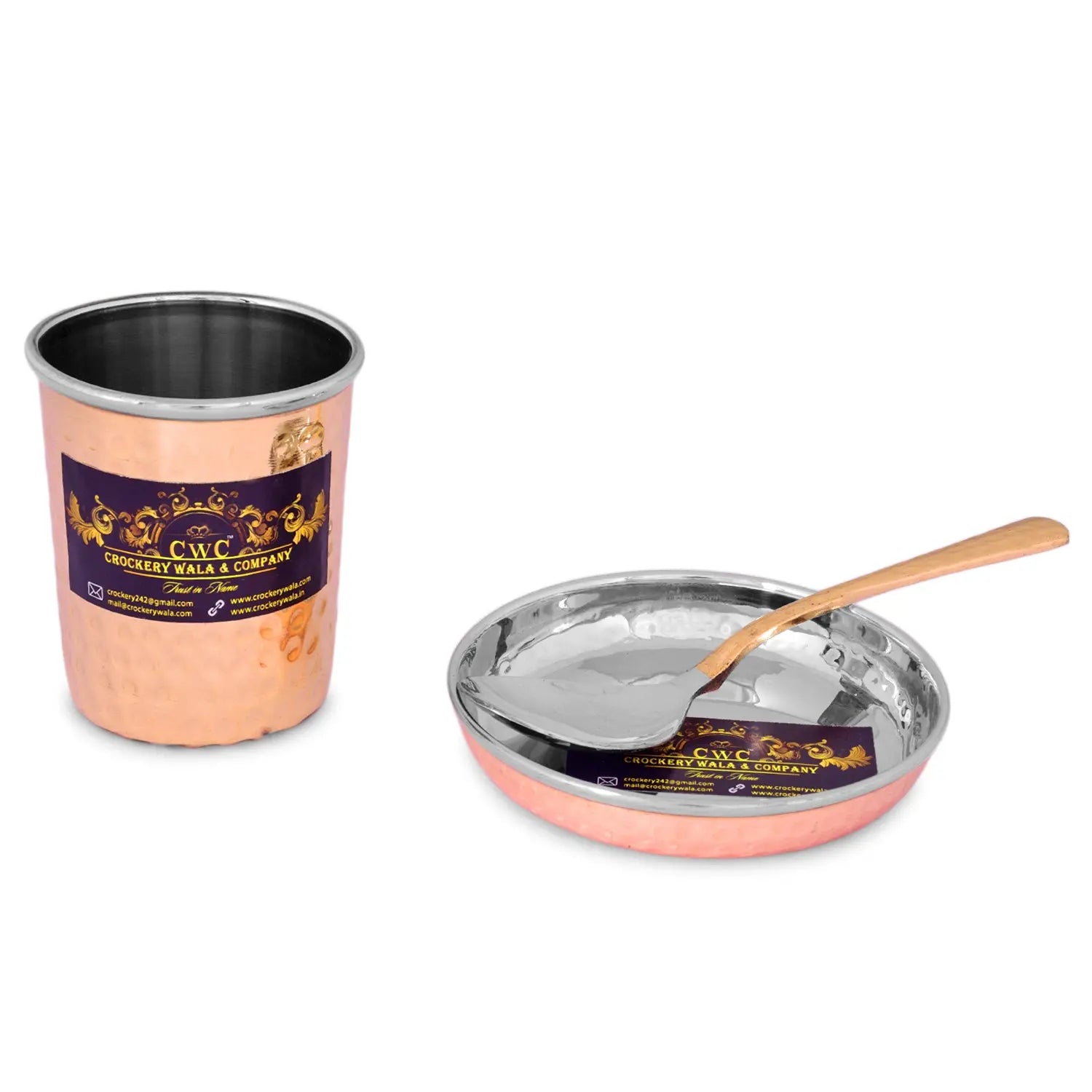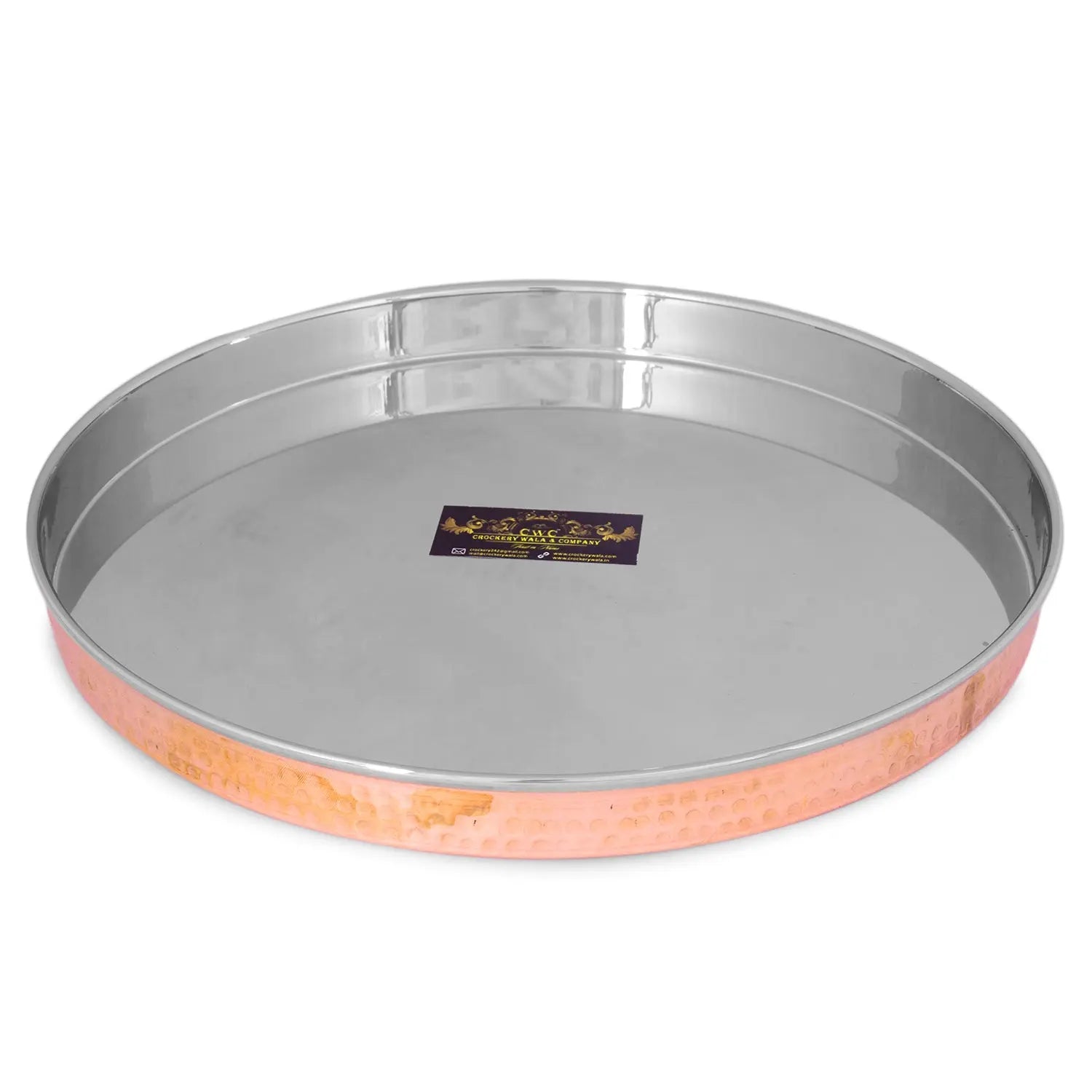 Copper Thali Set For 1
---
Serve food to your guests royally with this premium quality stainless steel & pure copper hammered dinner thali set of 7 pcs and let them enjoy their meals with relish. The material used is food grade. Pure Copper is used only on the outside of the utensil and does not come in contact with the food. Only the high quality food grade stainless steel is in contact with the food. 




 

Thali Set Contents:- 14 Inch Thali, 1 Glass, 1 Spoon , 3 Bowl and 1 Pudding 


Care Instruction:- 


Clean your copperware by hand and avoid dishwasher as the detergent can cause oxidation leading to permanent damage.
Use a solution of equal quantities vinegar or lemon juice and salt diluted with some water at such times but don't use it regularly.
Avoid scratchy cleaners like steel wool.
A simple, soft cleaning liquid on soap base, hot water and a soft washing cloth is best for daily use. 
Use Copper Shining Powder for cleaning the copper utensils. 

Specifications:-

Dimensions:- 1 Thali (34x34x03 cm), 1 Glass (9x8x8 cm), 1 Spoon (16x3x1 cm), 3 Bowl (3.5x9x9 cm), 1 Pudding (1.5x12x12 cm)

Weight:- Thali (1120 g), Glass (180 g), Bowl (140 g), Spoon (60 g), Pudding (120 g).

Volume:- Glass (300 ml), Bowl (200 ml), Pudding(100 m).
Short content about your shipping rates or discounts.