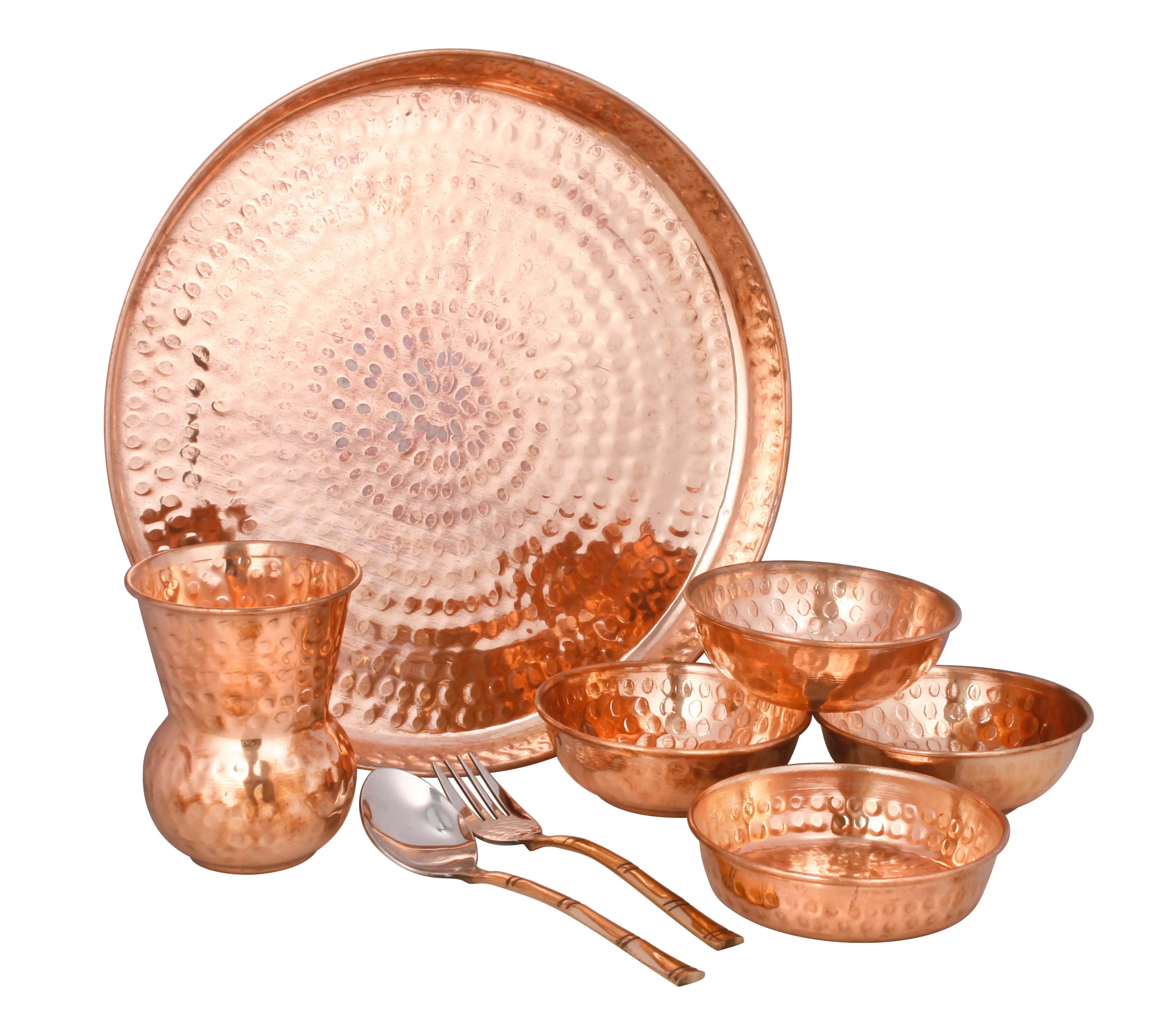 Pure Copper Thali Set of 8 pcs Mughal Design
---
Copper Thali Set 8 Piece, (3 Bowl, 1 Rice plate, 1 Glass, 1 fork, 1 Spoon, 1 Thali/plate), Material: Copper, Weight: approx 1100 Gram, Thali Width:- 12.0" INCH

Clean your copperware by hand and avoid dishwasher. Use pitambri powder to clean copper utensils and wipe with soft cotton cloth.

Copper Products Tarnish/oxidize over time, this is Natural for Copper products

Copper helps in regulating women's healthy menstrual periods, Copper helps in regulating obesity, Copper helps in regulating thyroid glands, Copper helps in maintaining digestive health.

Life Time Warranty From Crockery Wala And Company And Seller Jyoti Sales India.
Short content about your shipping rates or discounts.