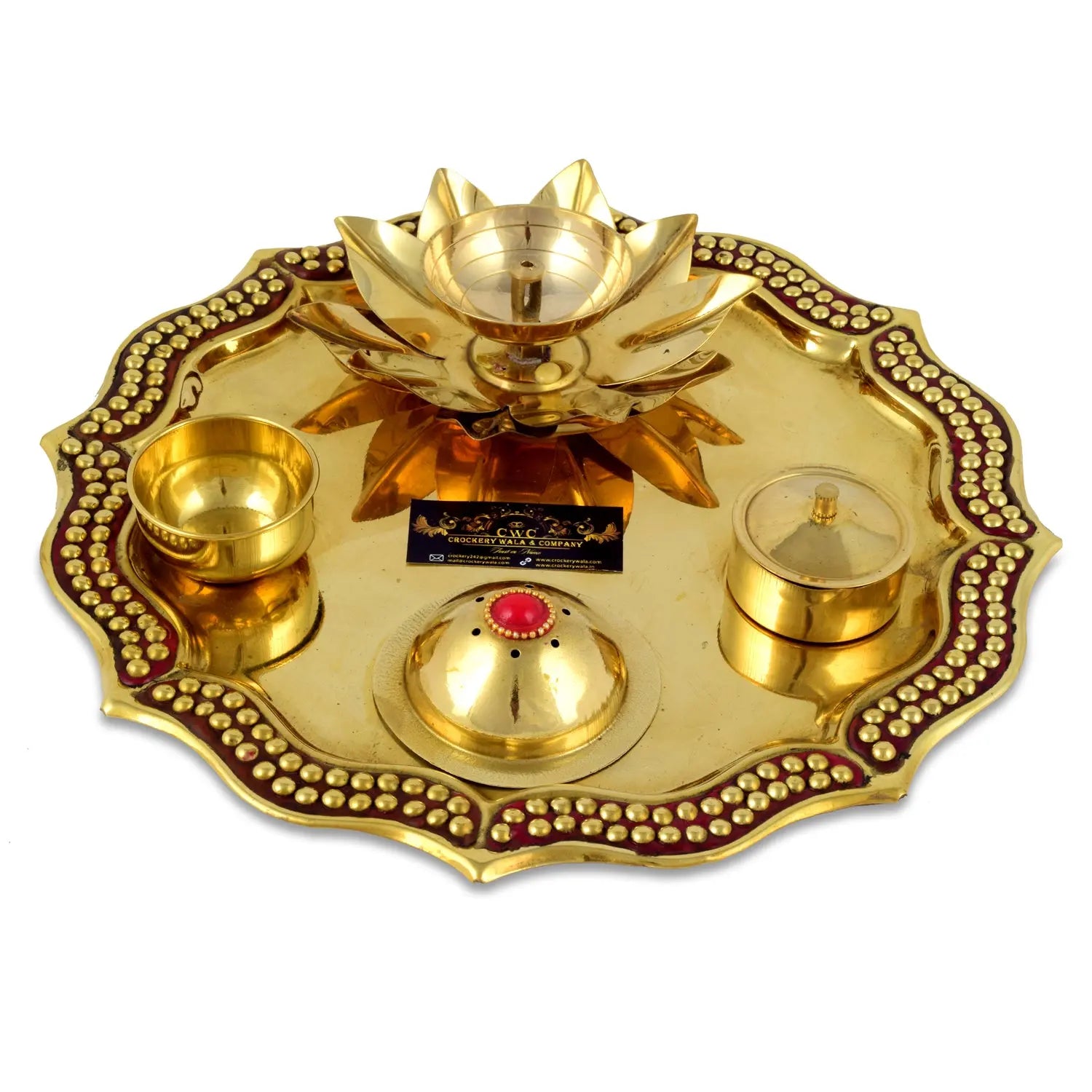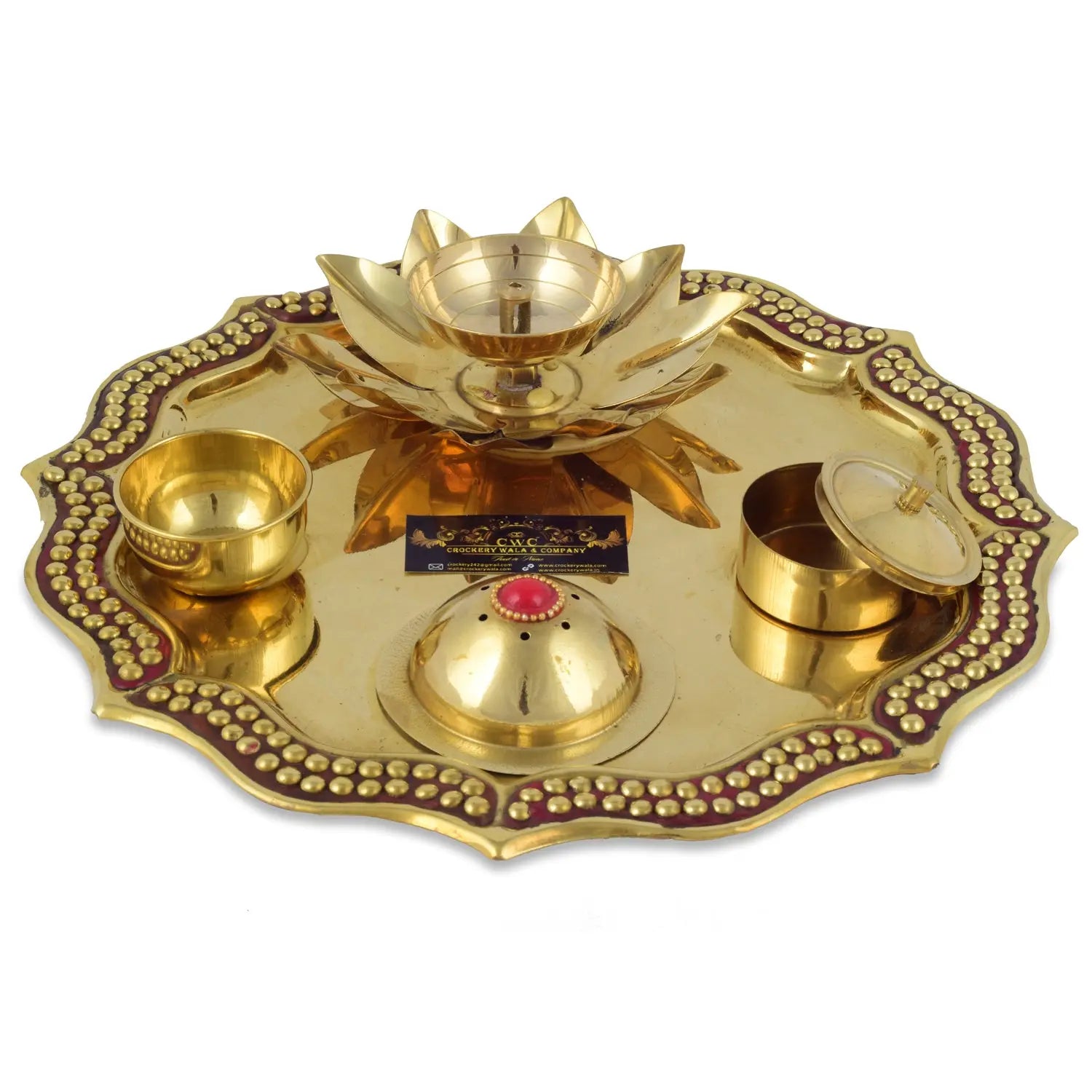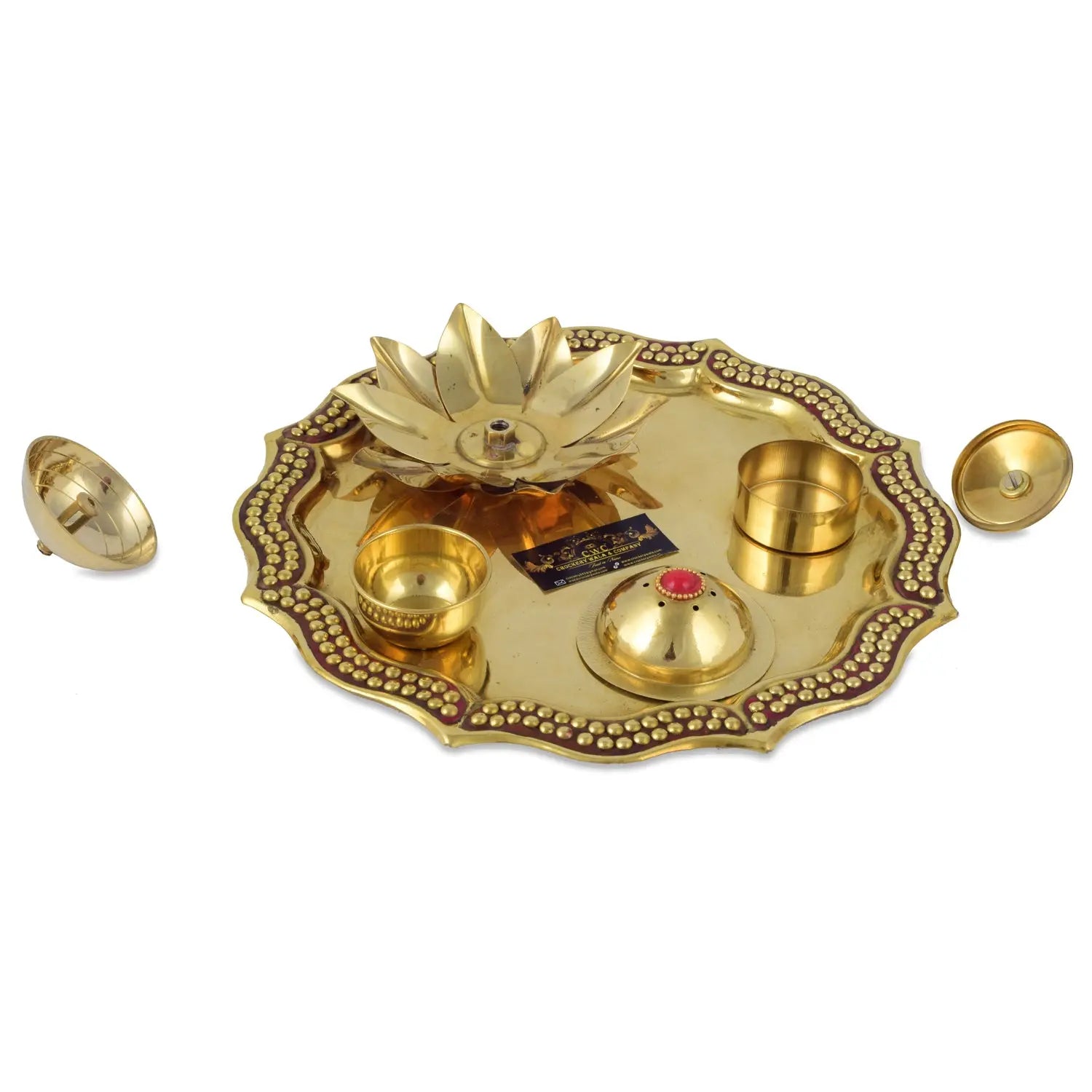 Crockery Wala And Company kamal Pooja Thali Set for Pooja
---
 

Brass Designer Pooja Thali, Material:- Brass, Colour:-Gold, Weight:-230 Gram, Height:-1'' , Width:-8''

 

Brass Pooja Item for Sri Laxmi and Ganesha pooja Festival Gift item for diwali and Holi.

 

These items have antique elegant design that gives addition to you Home dÃcor or can be use for the gifiting Purpose.

 

On the Occasion of Diwali, Christmas, Anniversary, Birthdays these items can be readily turned into a wonderful Gift Item

 

This Thali is great for keeping in temple. This kalash can be useful in pooja, home decorate, wedding and many more.

 

 

From the ancient time our ancestor with a keen sense of religion and worship. They have have always used objects for worship that are made with metals such as Brass, Copper, Bronze and silver. And These metal objects were and still are considered as sacred metals, not only these metals are used for worship, but also used by nobles and royalties as well. And to keep our sacred and glorious culture alive we promote and support the use these metal objects for sacred rituals to preserve the divinity of our dities. And maintain the Flourishing culture we had have lived.

 
Short content about your shipping rates or discounts.