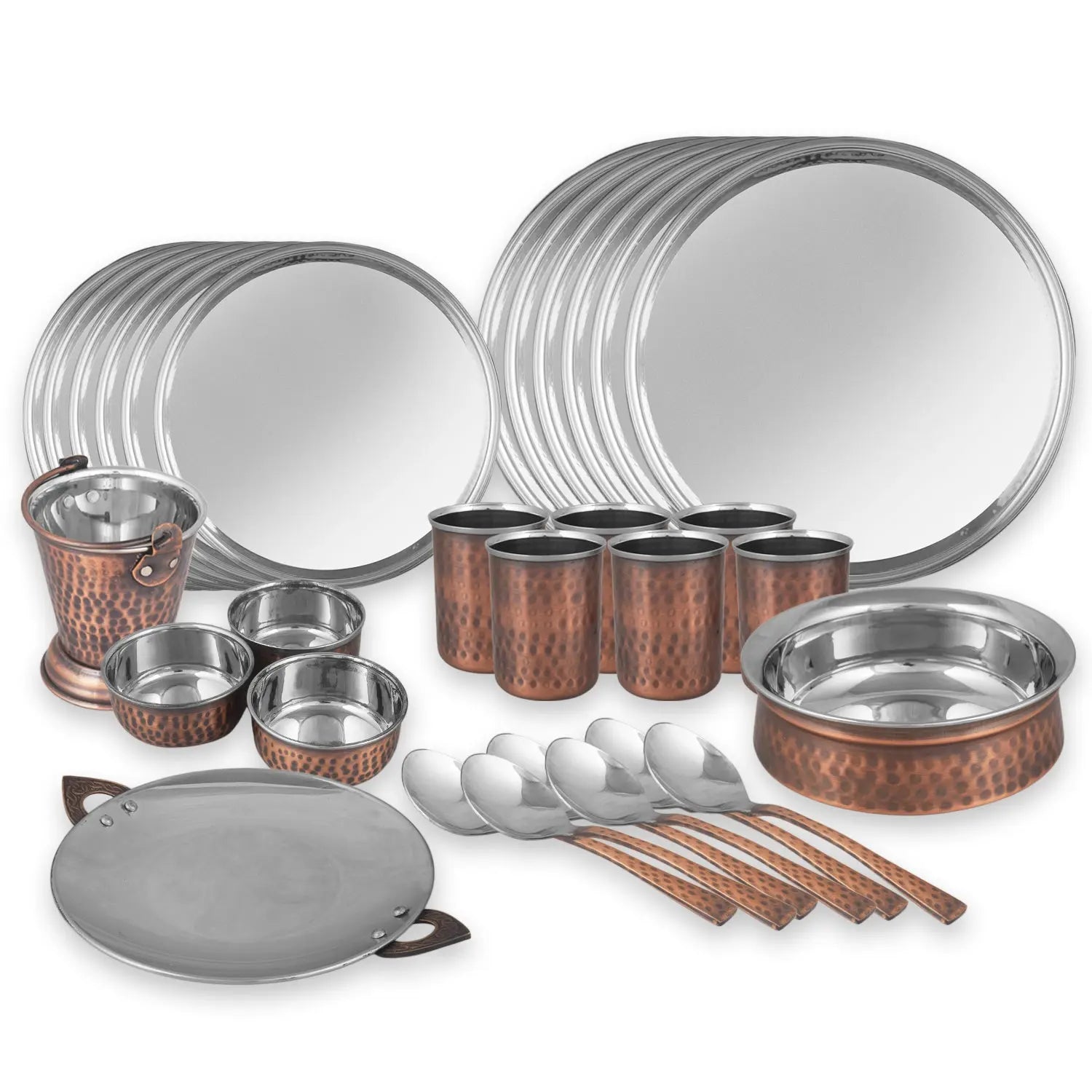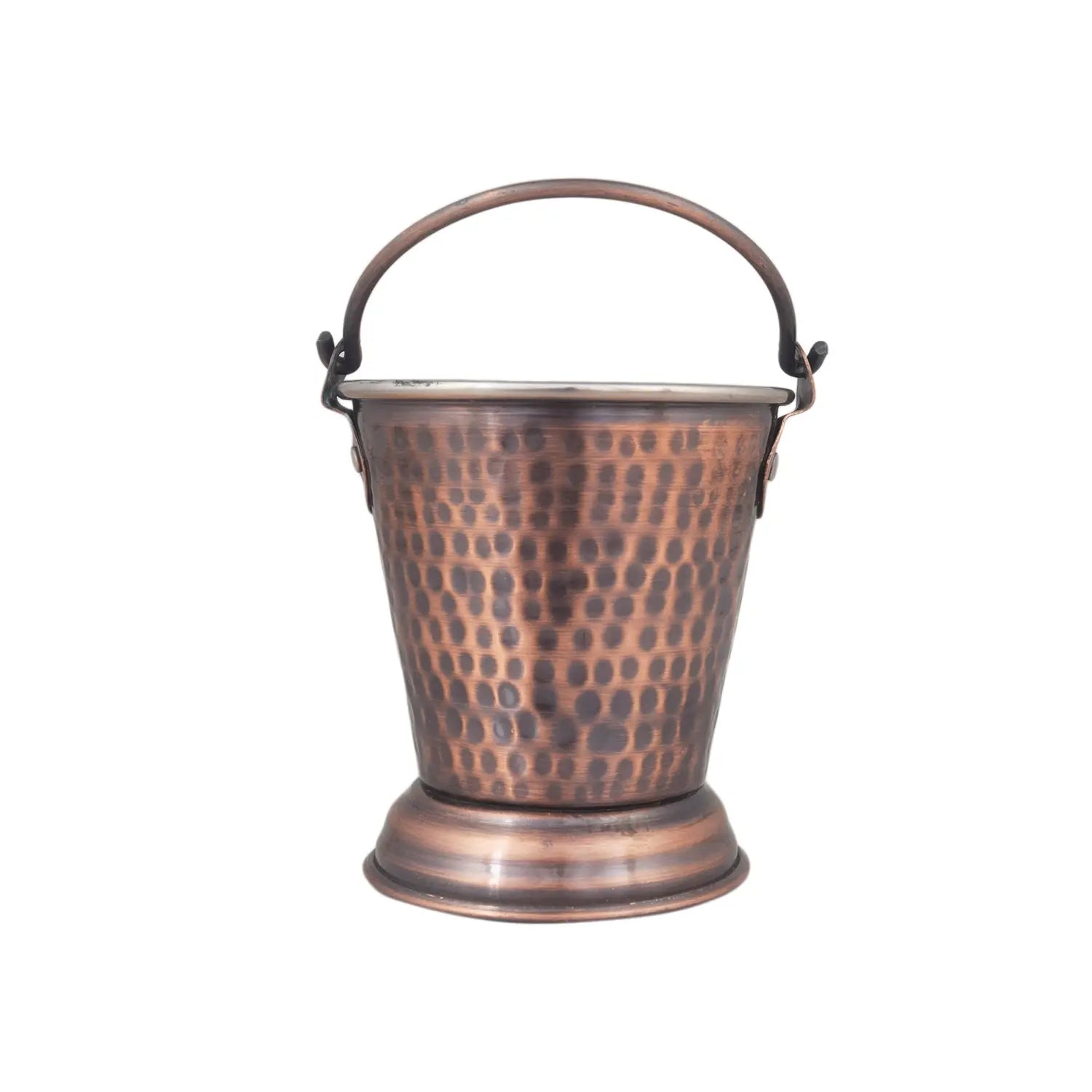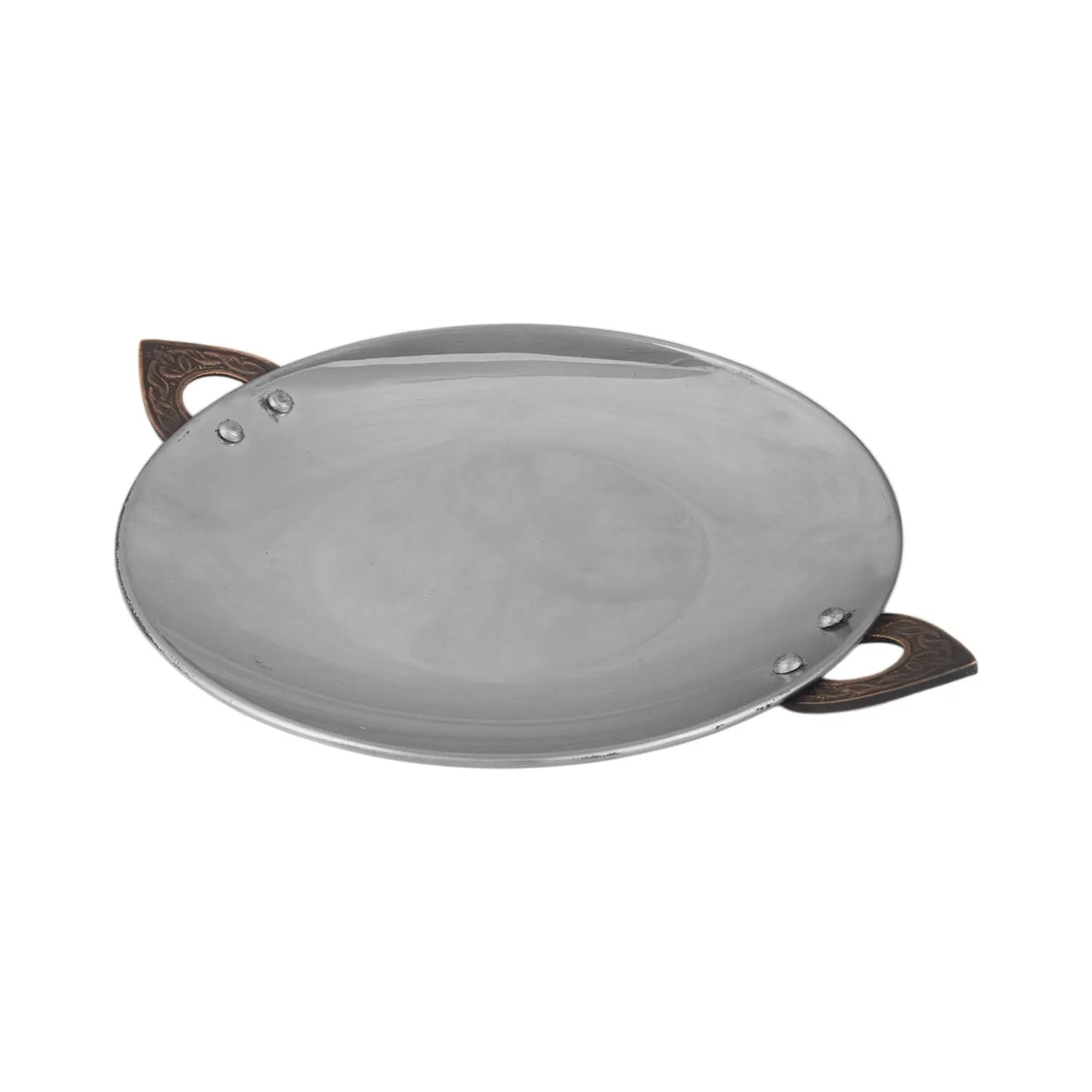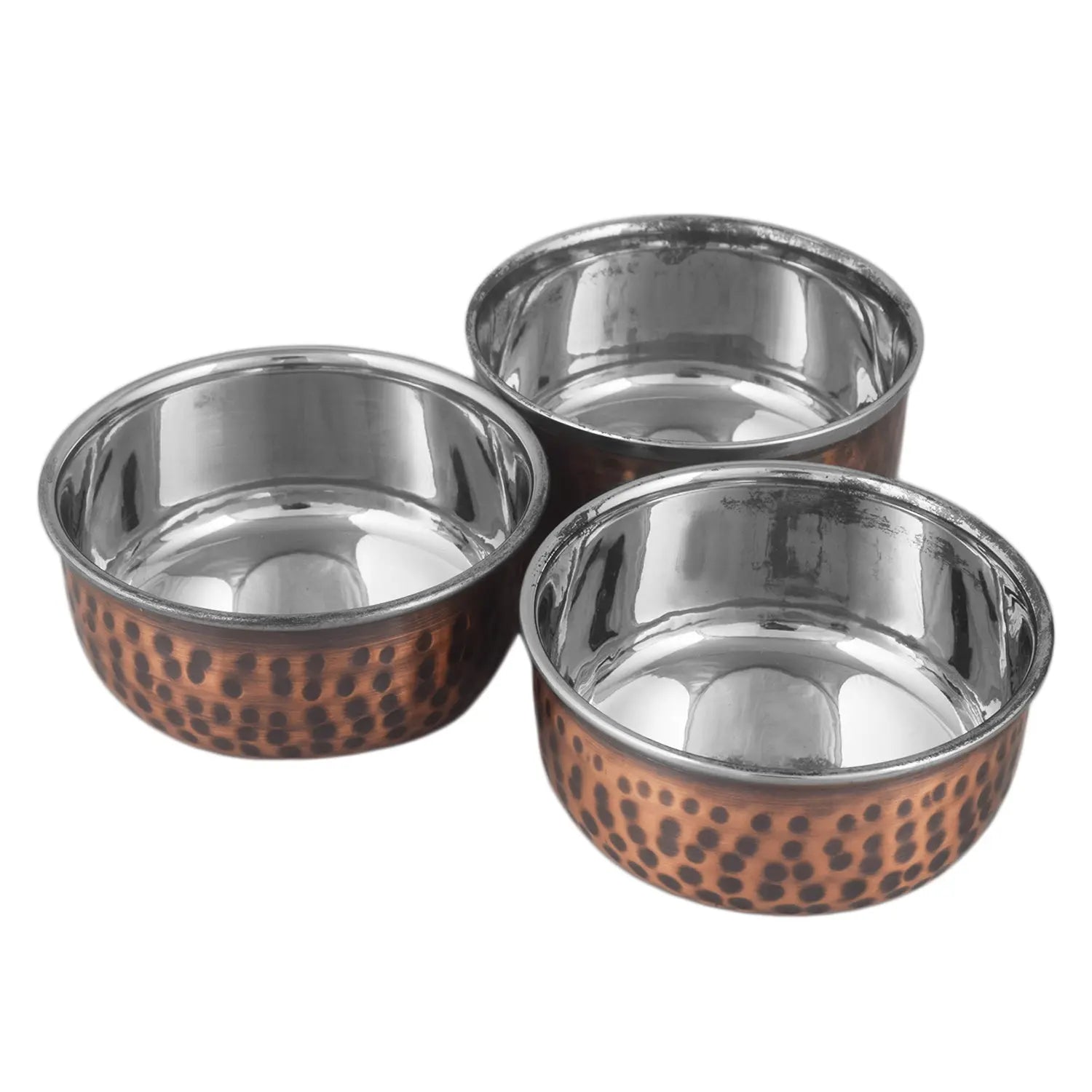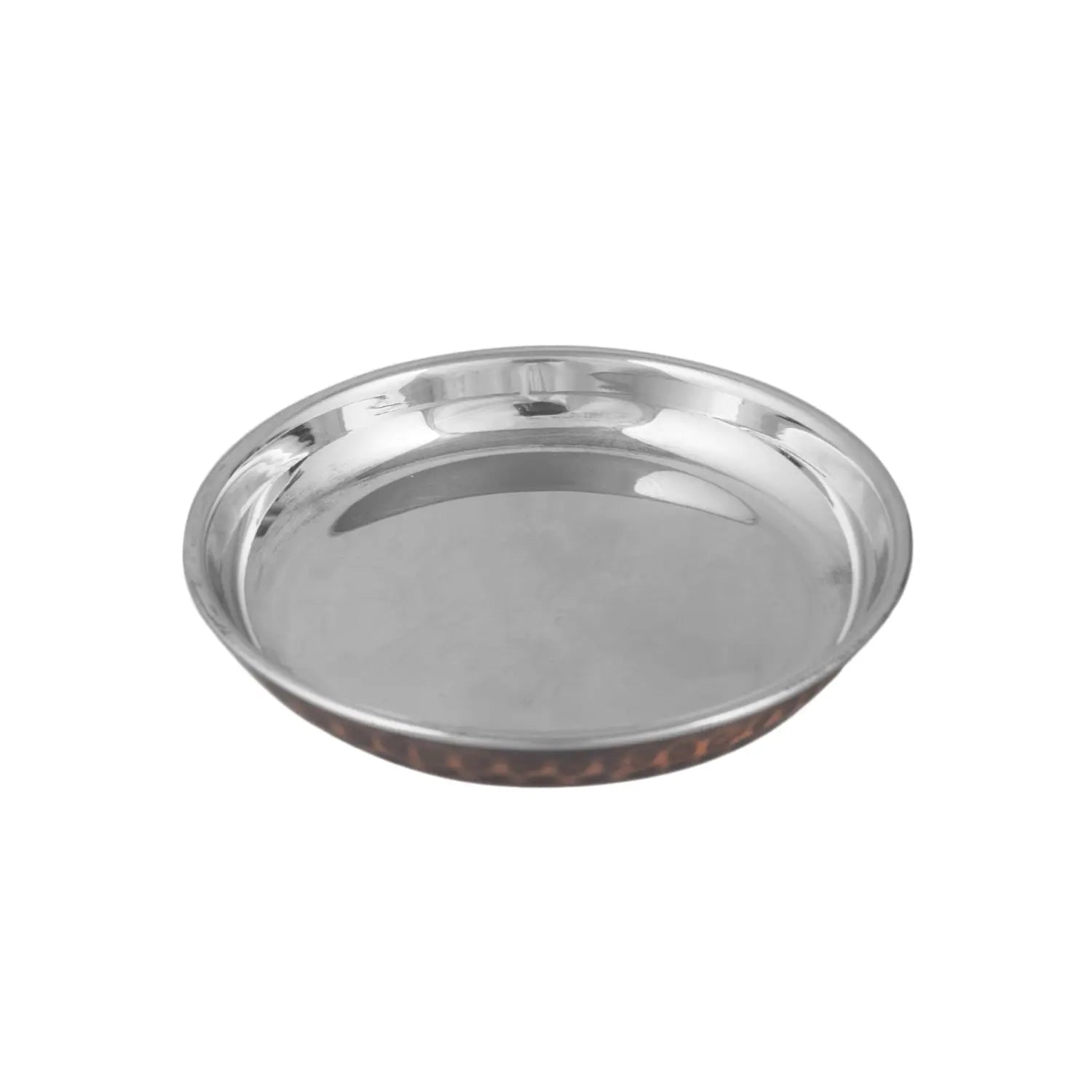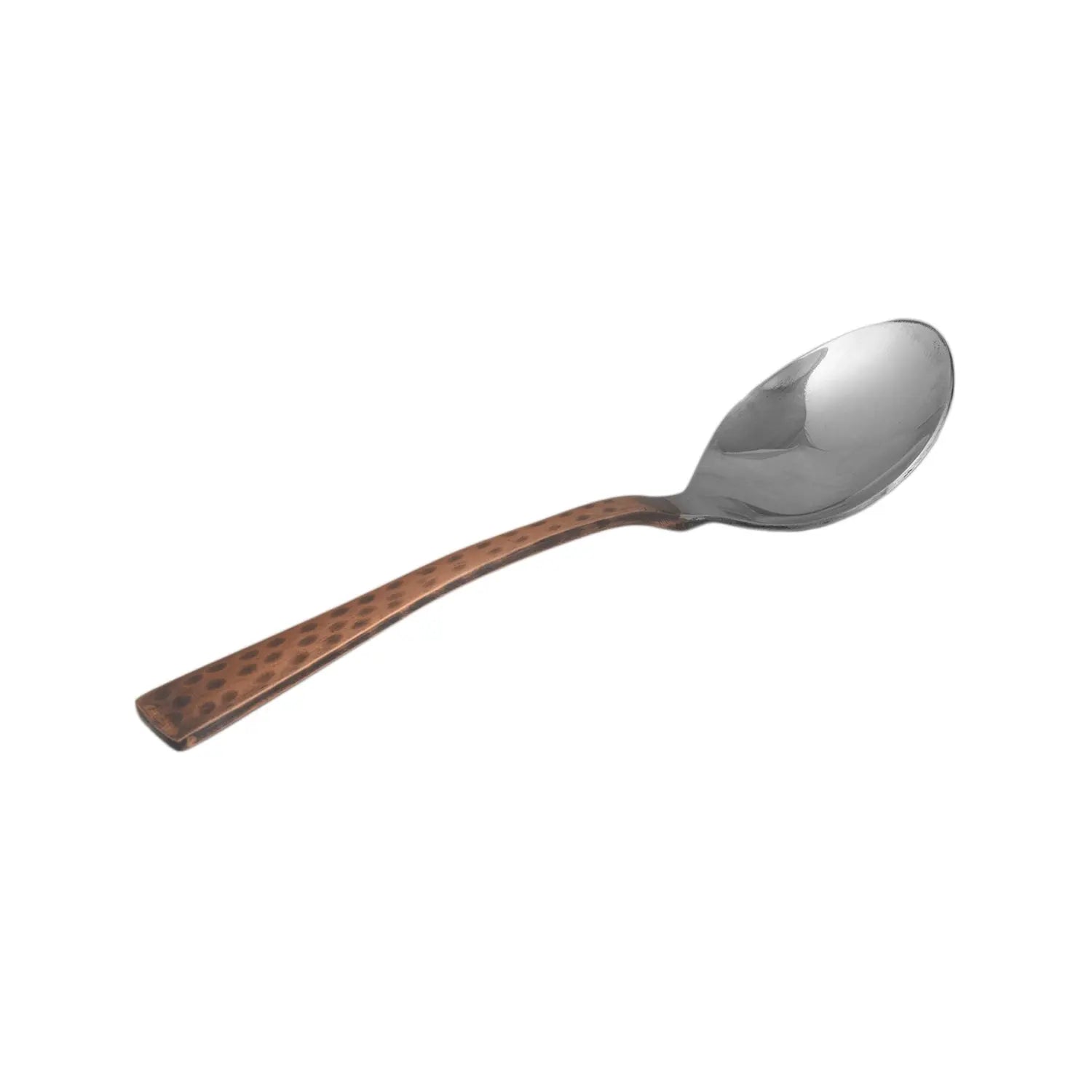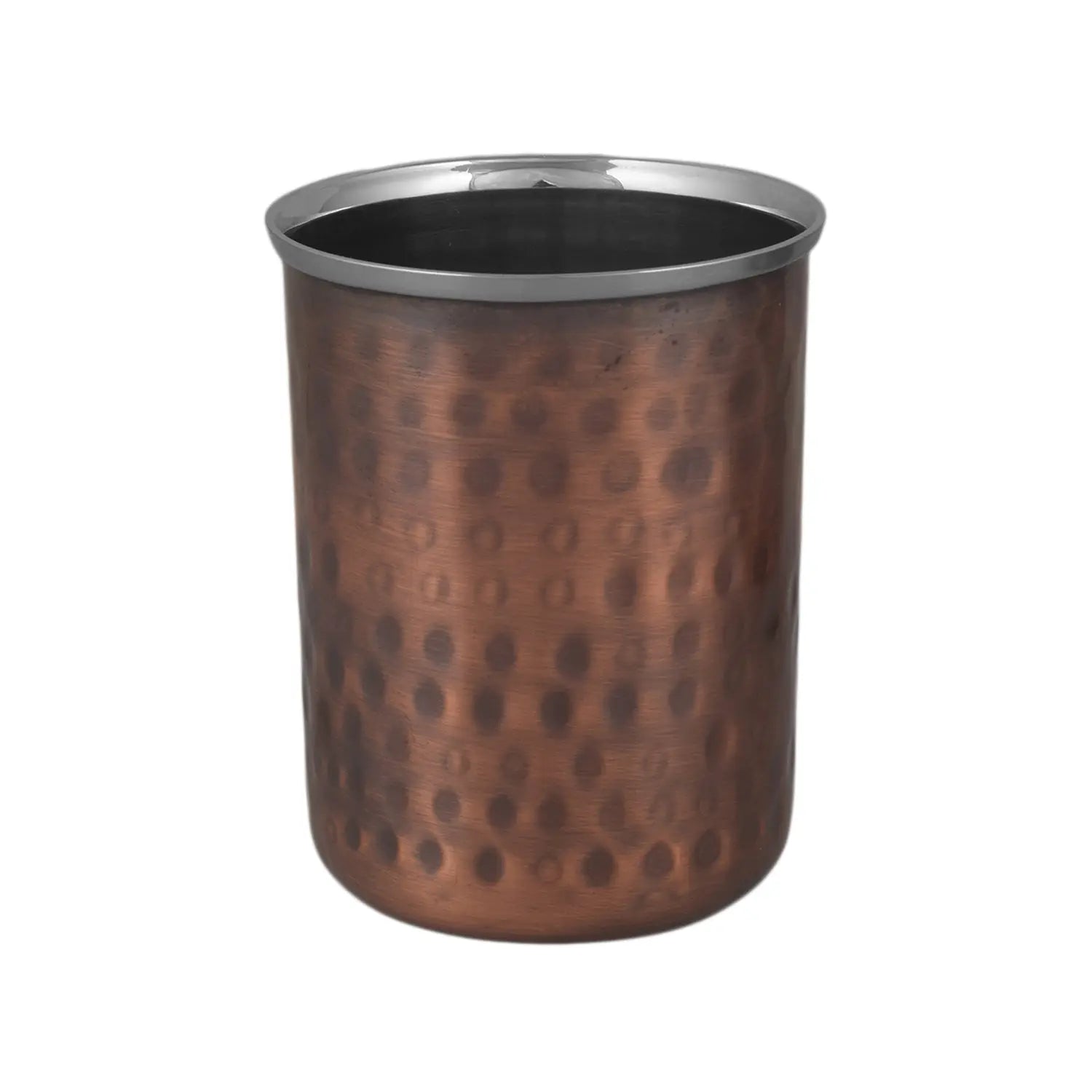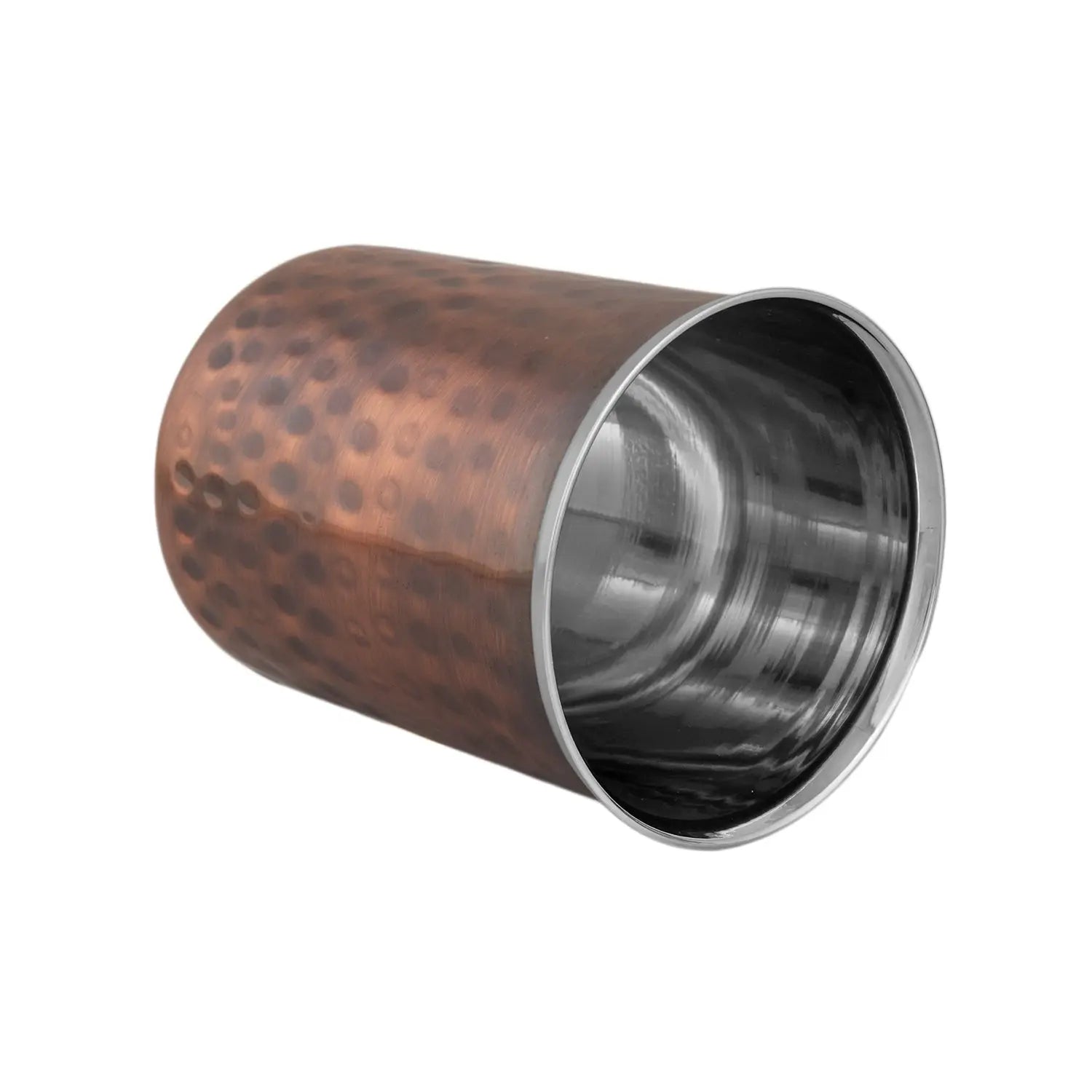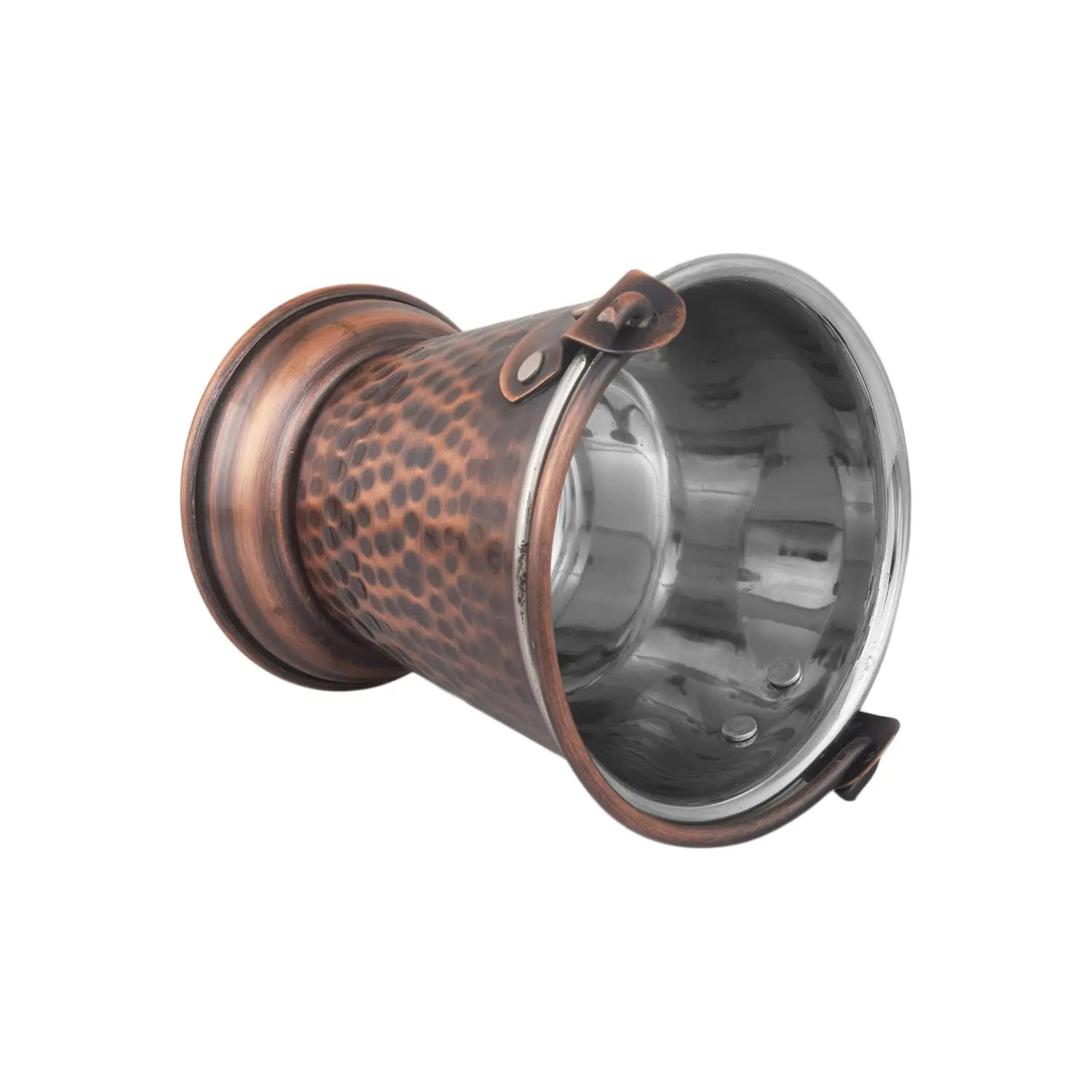 Pure Copper Steel Dining Set Antique Finish 56 pcs
---
This Beautiful dining set is an example of beautiful handicraft that is made in India, this set is made up of pure copper and steel it has 2 layers one is copper that is outside and the other is stainless steel which is to be used while dining.

This set cannot turn dark or oxidise with air, it is completely coated with lacquer finish from outside as well as coated with antique coat which keeps it all same through out the life.

CONTENTS

FULL PLATES- 6 EACH WEIGHING 700 GRAMS APPROX 12 INCHES WIDE

QUARTER PLATES- 6 EACH WEIGHING 360 GRAMS 8 INCHES WIDE

BOWLS- 12 EACH WEIGHING 150 GRAMS

PUDDINGS- 6 EACH WEIGHING 130 GRAMS 

GLASSES- 6 EACH WEIGHING 180 GRAMS

BUCKET- 1 EACH WEIGHING 400 GRAMS

HANDI- 3 EACH WEIGHING 330 GRAMS, 600 GRAMS, 800 GRAMS

SERVING SPOON- 3 EACH WEIGHING 100 GRAMS

DINING SPOON- 12 EACH WEIGHING 50 GRAMS

KEBAB PLATTER- 1 EACH WEIGHING 600 GRAMS.

 

WASHING INSTRUCTION-

Dining set should be washed with liquid soap inner and outer and should be cleaned with a soft cloth when used. The set is overall food grade lacquer coated so it won't change colour.

Serve your guests with this beautiful dining set and let them enjoy the traditional Indian culture and hospitality hand in hand.
Short content about your shipping rates or discounts.