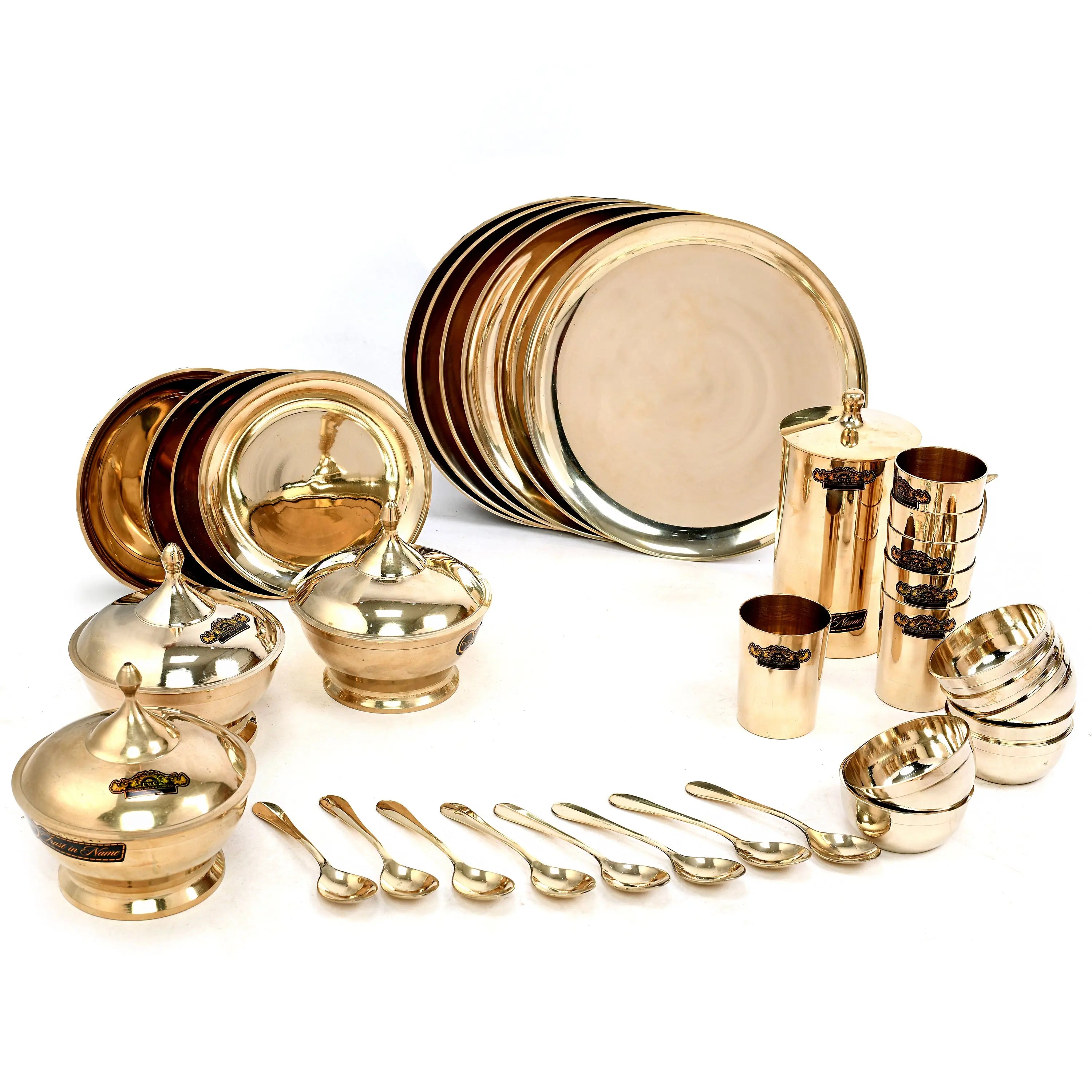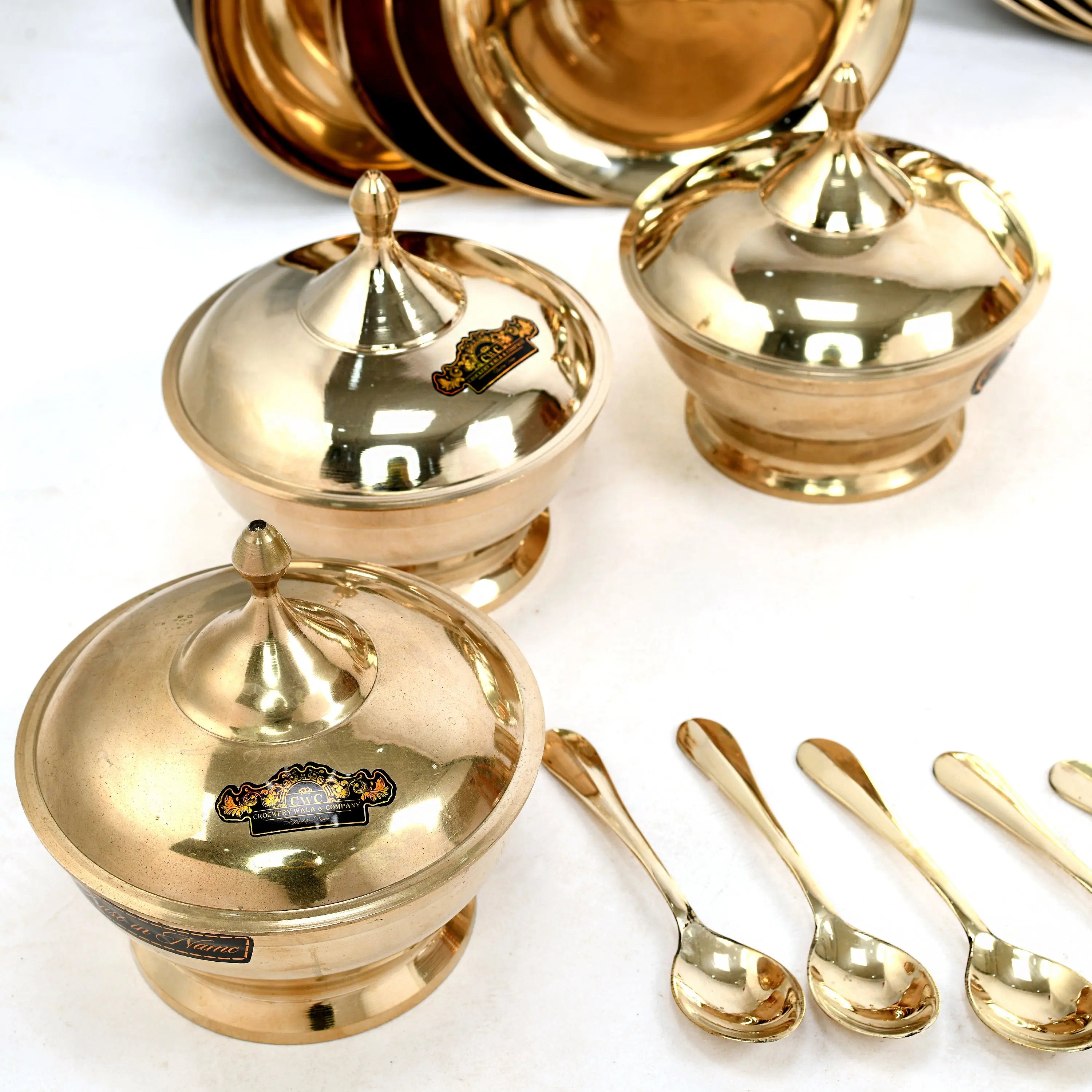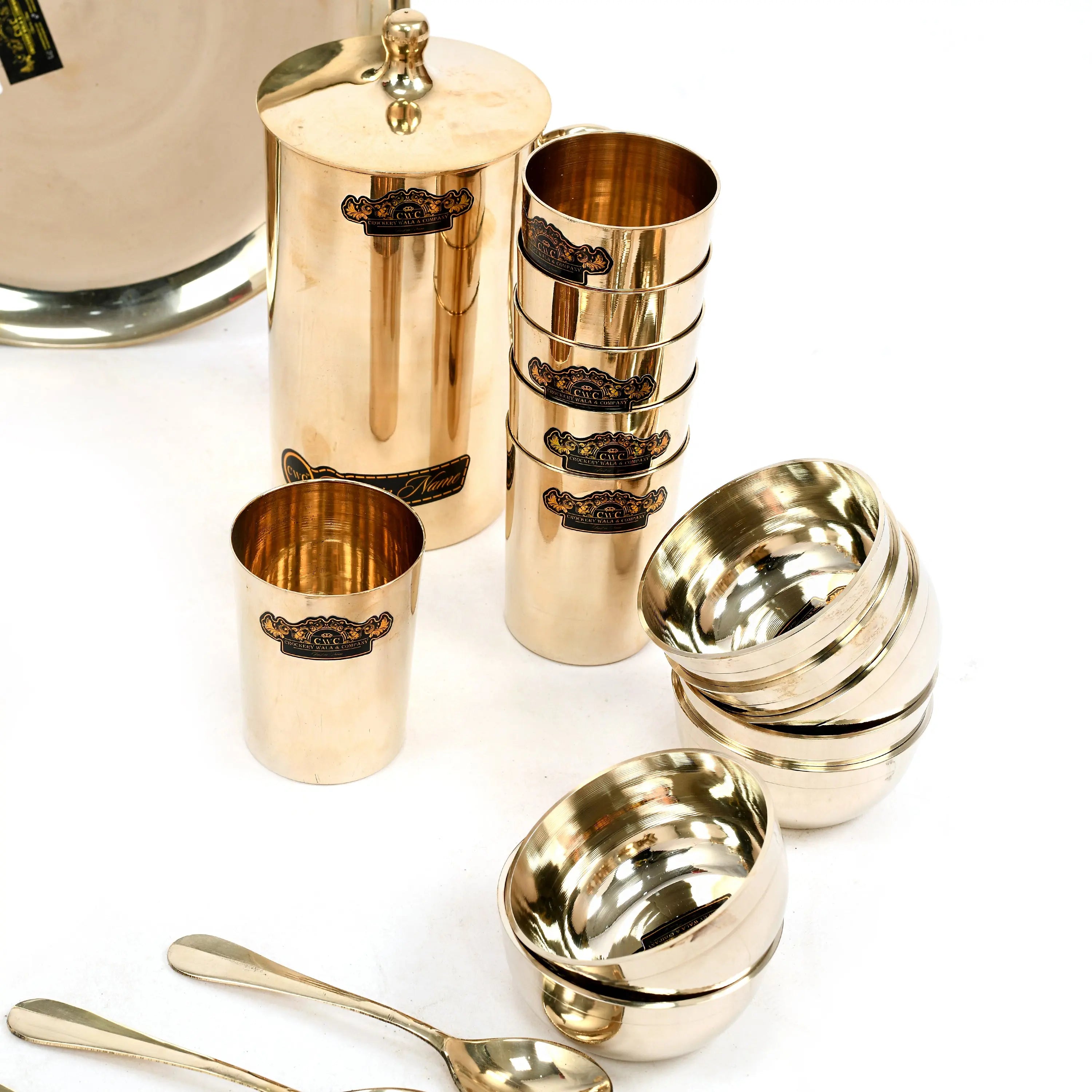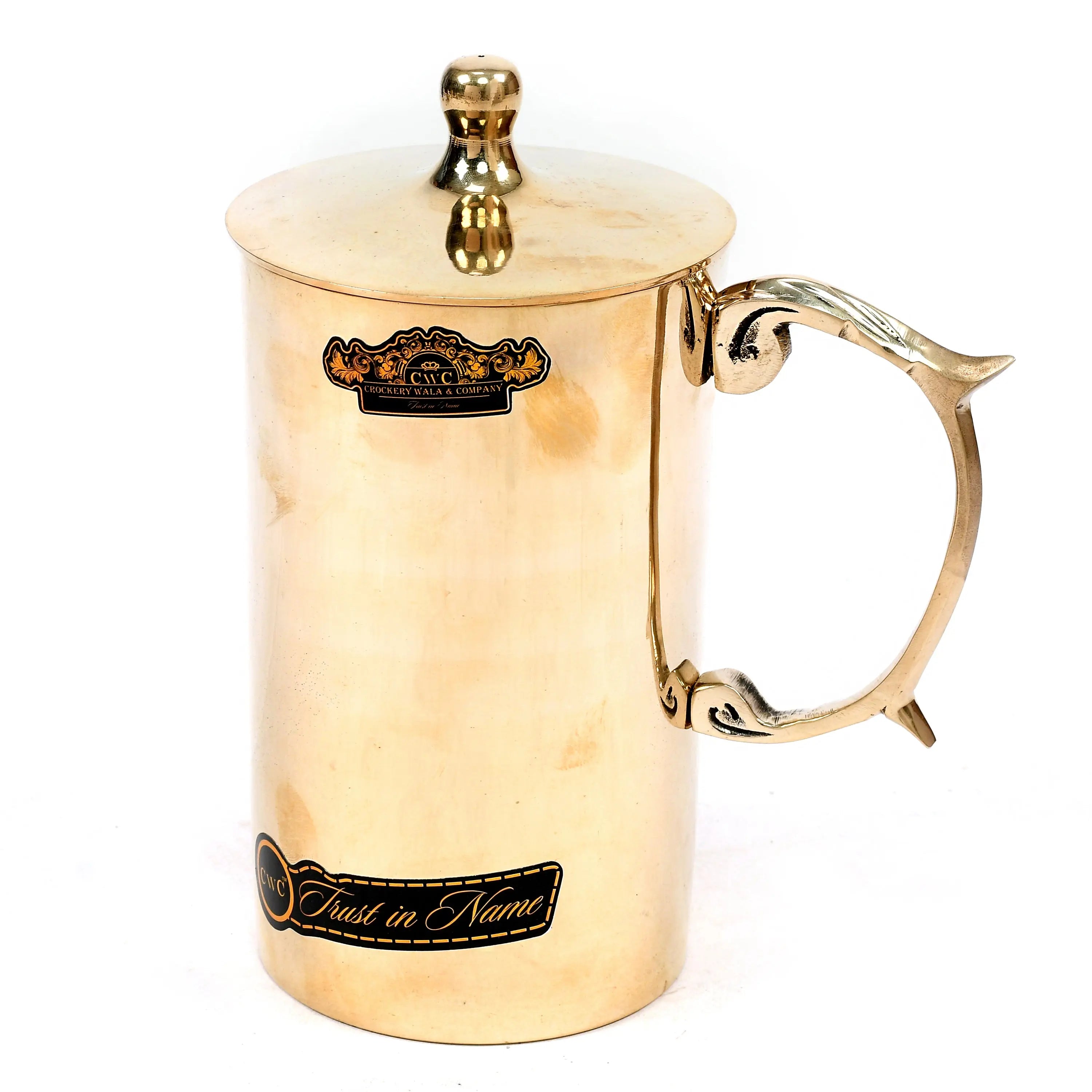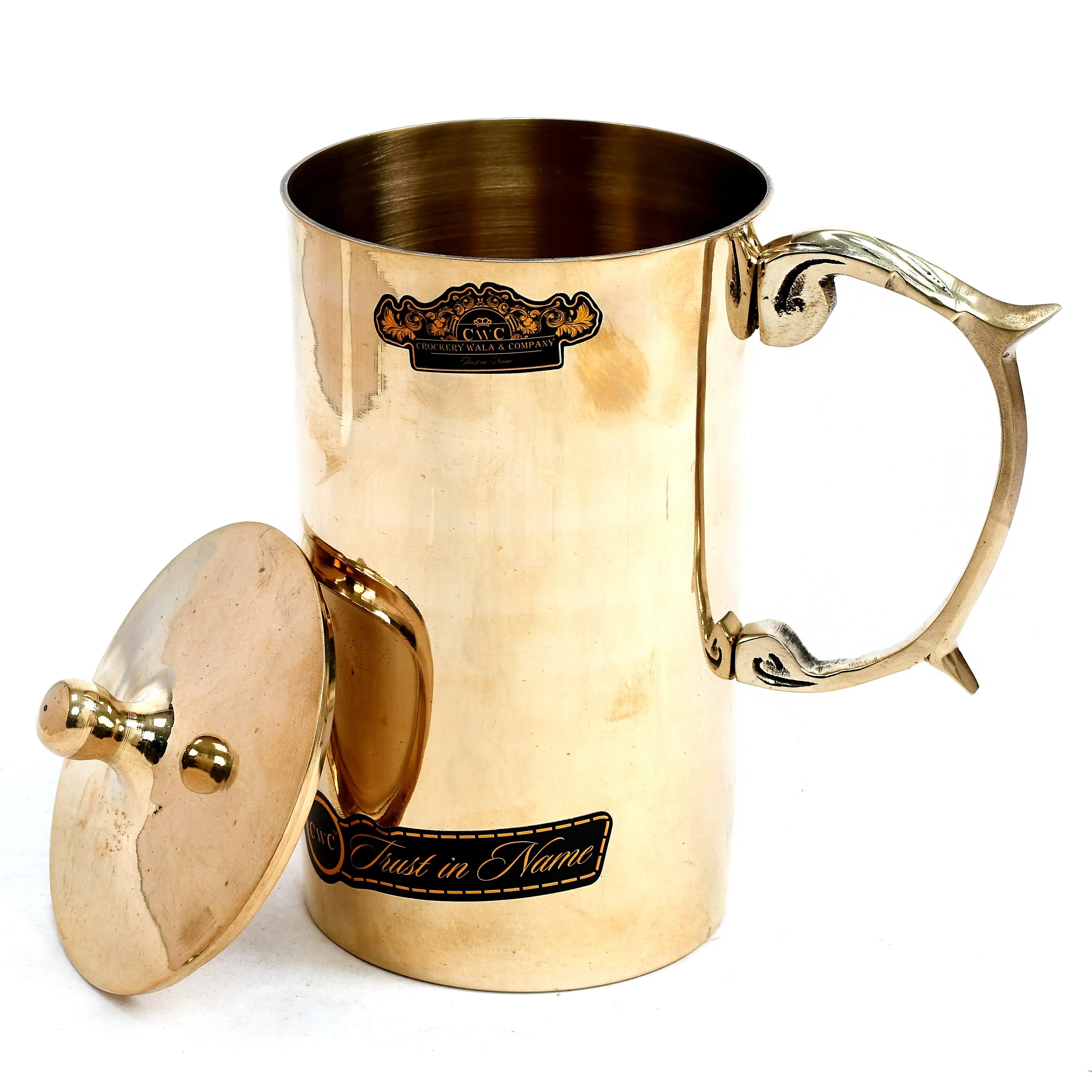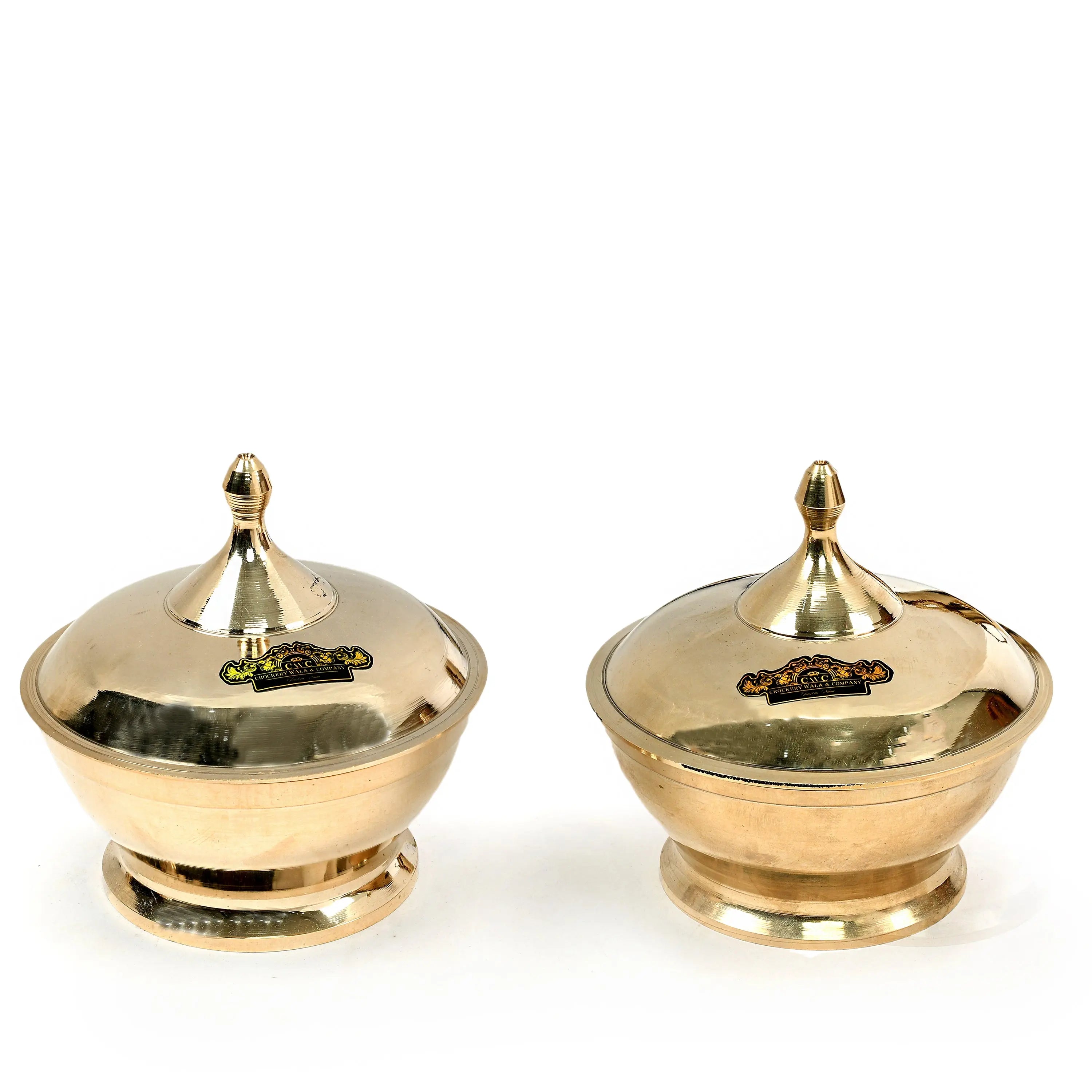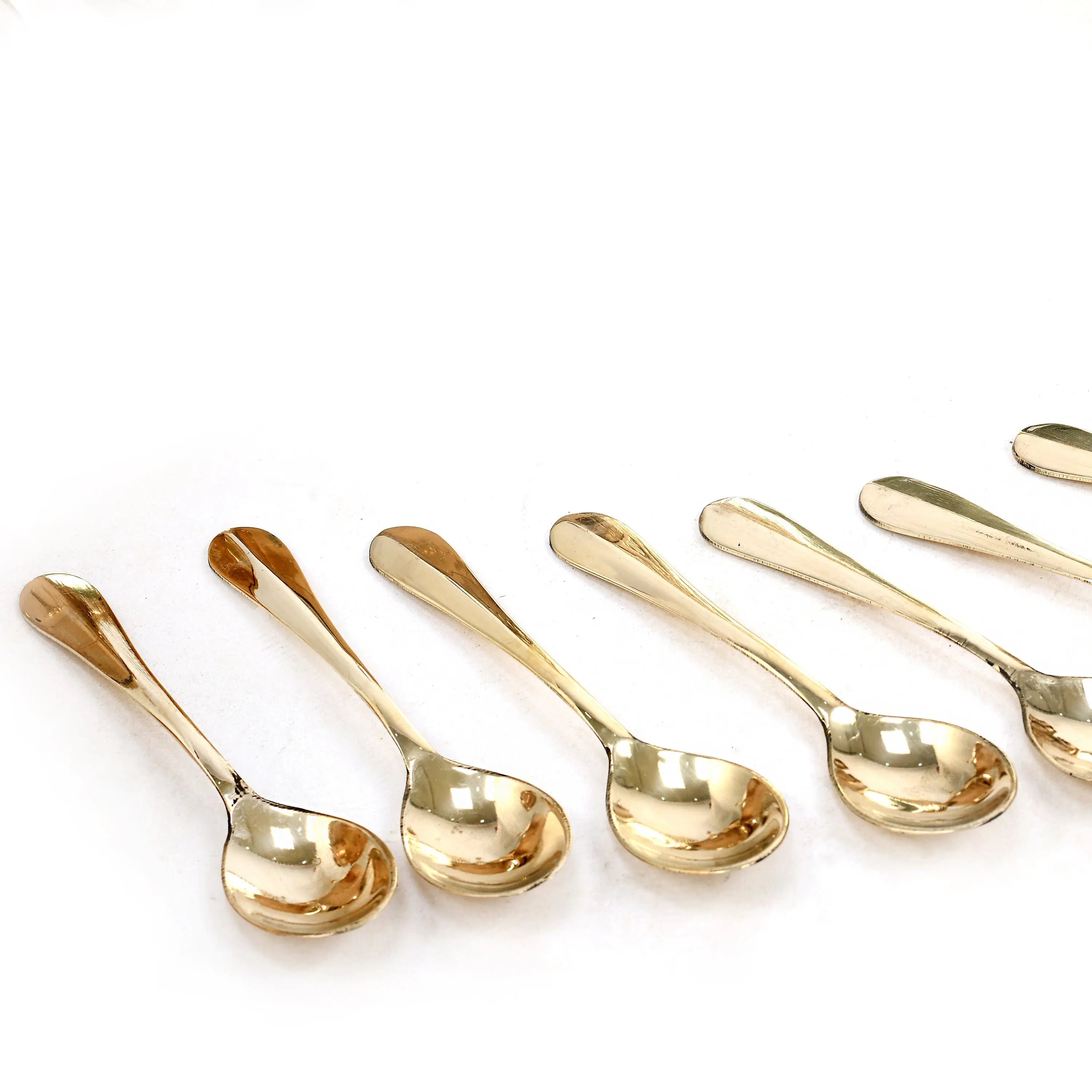 Crockery Wala And Company Pure Bronze Dinner Set Of 69 Pcs Kansa Dinner Set Royal Designer Dinnerware Serveware
---
Bronze Dinner Set Of 69 Pcs

Includes 6 Full Plates + 12 Table Spoons + 6 Glasses + 1 Jumbo Jug + 3 Serving Spoons + 6 Half Plates + 1 Serving Tray + 3 Handis With Lid + 6 Pudding Plates + 12 Bowls + 1 Large Spoon + 12 Dinner Forks

Bronze Thali Set. Color: Brown || Material: Bronze || Weight: 22.2 KG (approx) || 

Full plate size 11 inches, half plate size 8 inches, glass capacity 280 ml, bowl capacity 150 ml, pudding capacity 150 ml, jug capacity 1.5 litres, casseroles capacity 400 ml , 600 ml , 900 ml.

On the Occasion of Diwali, Christmas, Anniversary, Birthdays these items can be readily turned into a wonderful Gift Item.

These items have antique elegant design that gives addition to you Home décor or can be use for the decoration of Restaurants, Bars.

Pure Bronze has multiple health benefits and can help us in many medical health problems, 85% of the doctors suggest to dine in pure bronze, even medical professionals recommend people to make younger kids eat in bronze so that it helps in brain development. 

pure bronze doesn't turn dark or black it becomes little dull if not washed with pitambhri powder but this doesn't effects the taste or its benefits.

Pure bronze needs to be taken care of while handling as its fragile and once it gets down can be damaged easily.

40% cost of the dining set can be recovered any time after an year weather damage broken or in any condition but needs to be complete and with original invoice, excluding get amount as its paid to the governments of India.
You can get the purity tested anywhere throughout the world if found misleading we will refund the double amount.
Short content about your shipping rates or discounts.