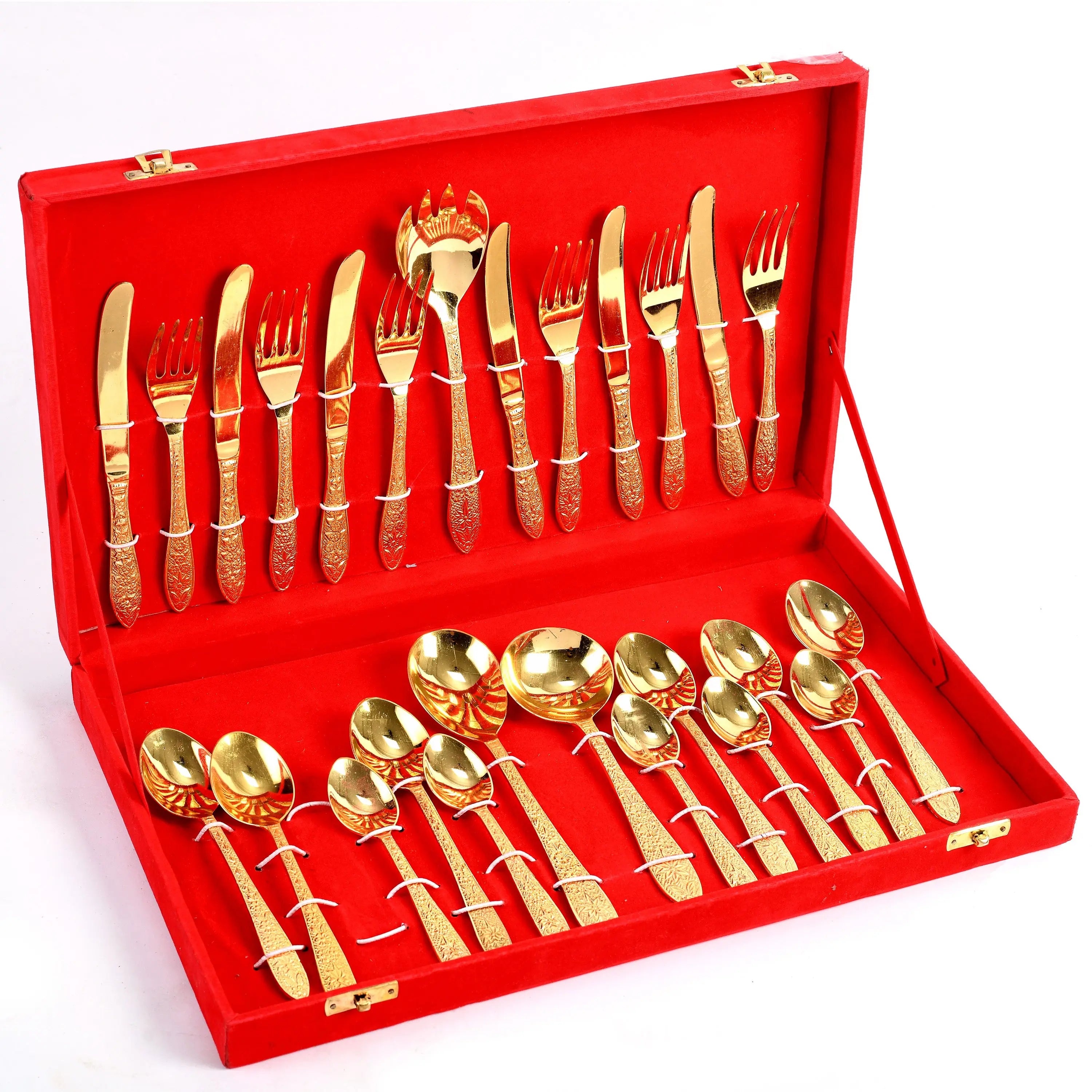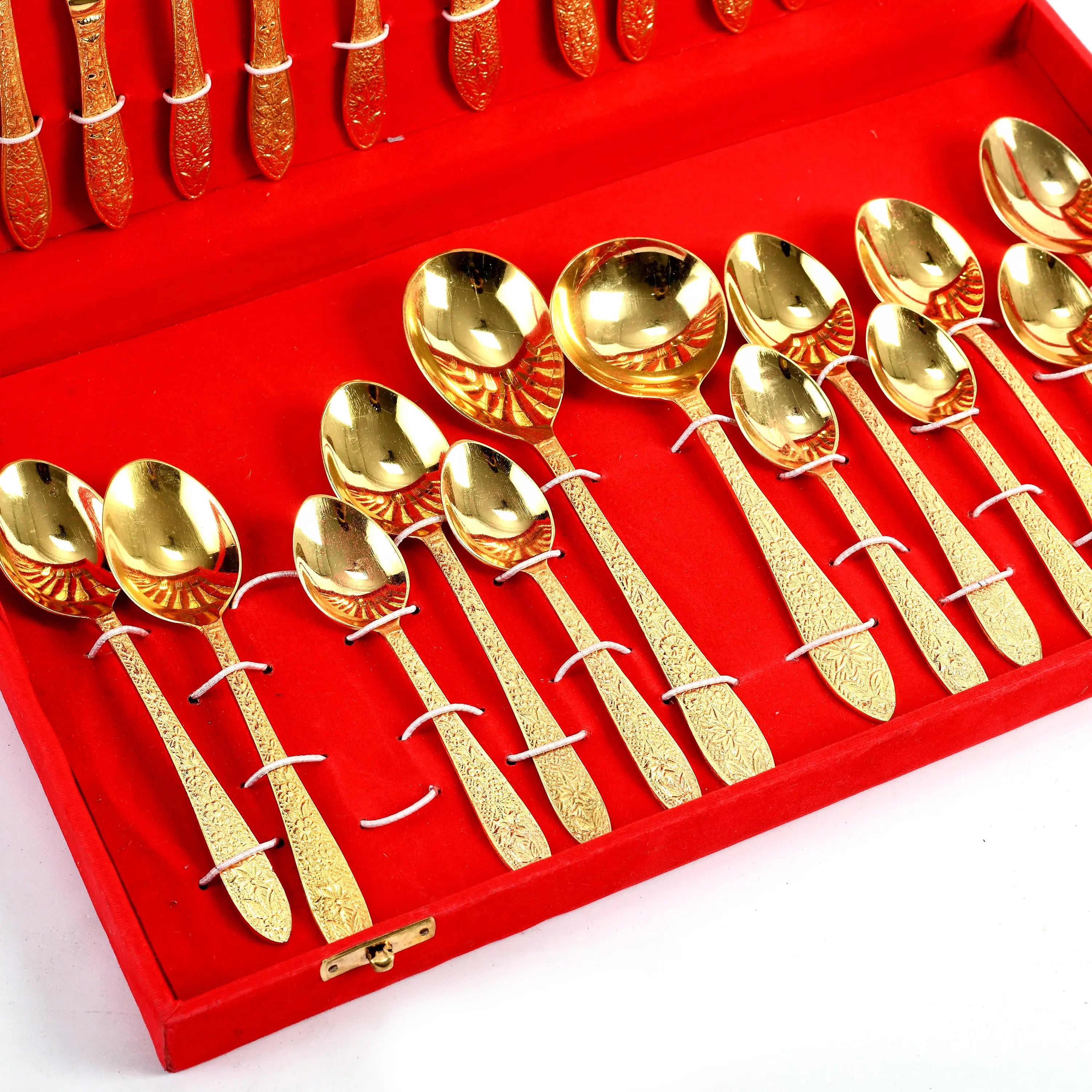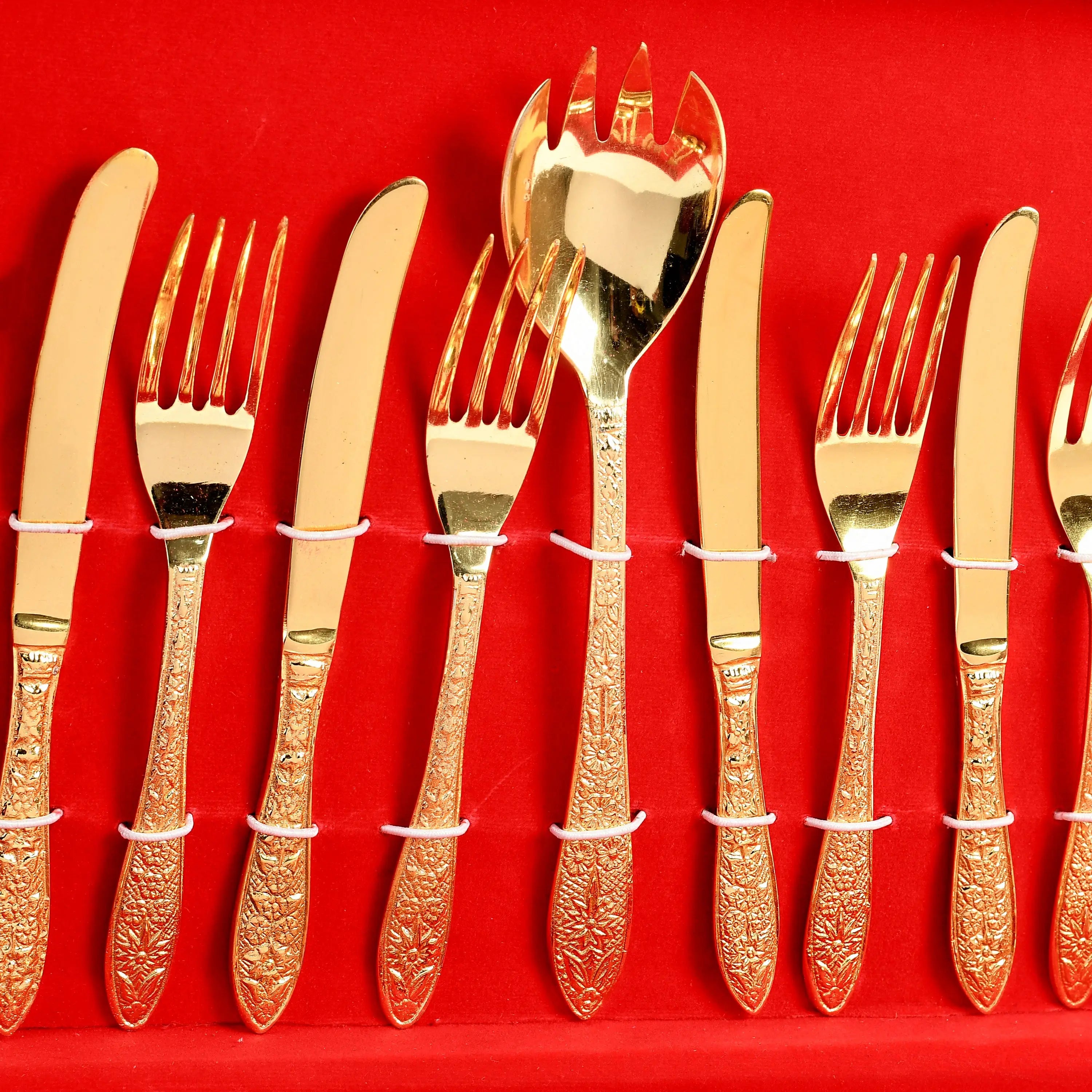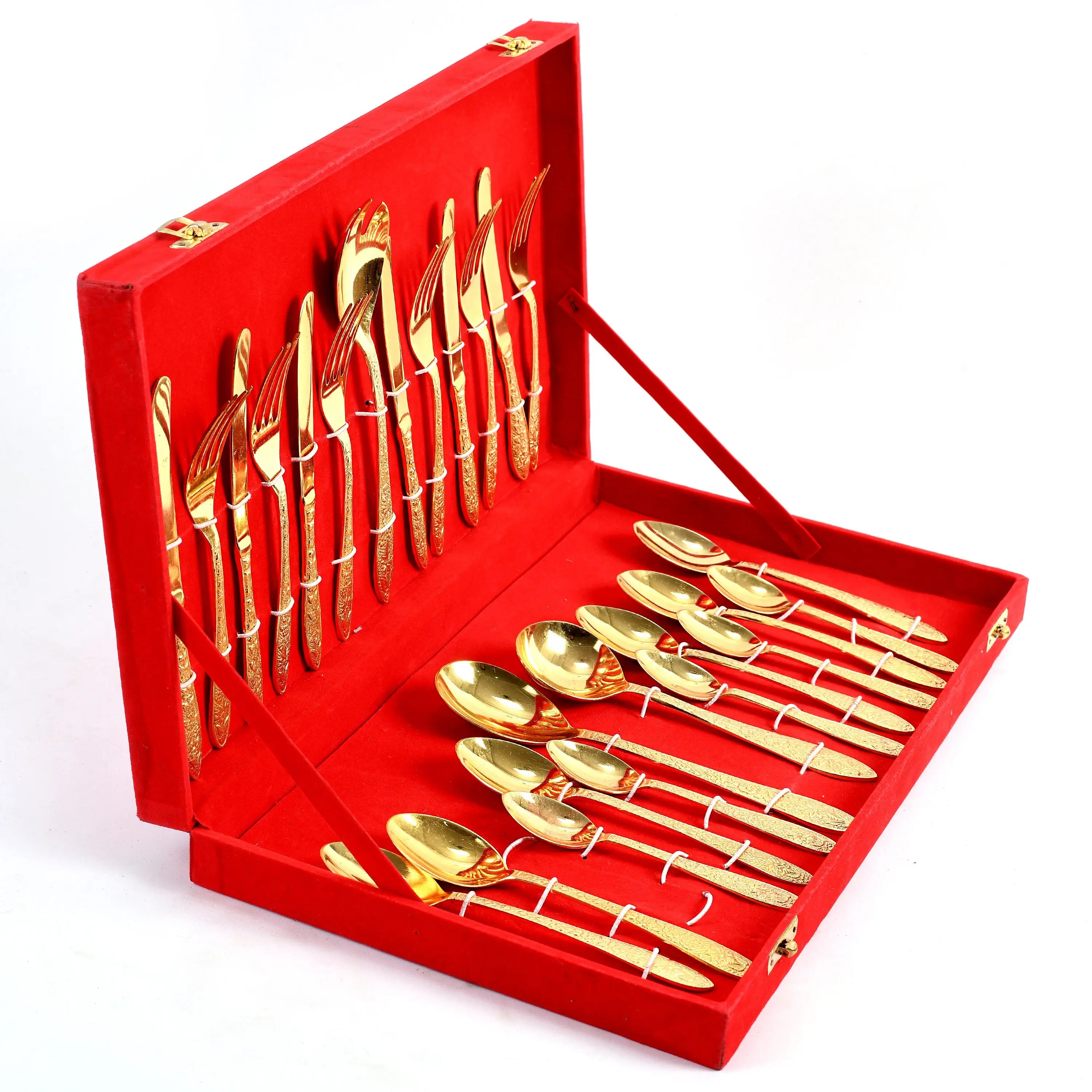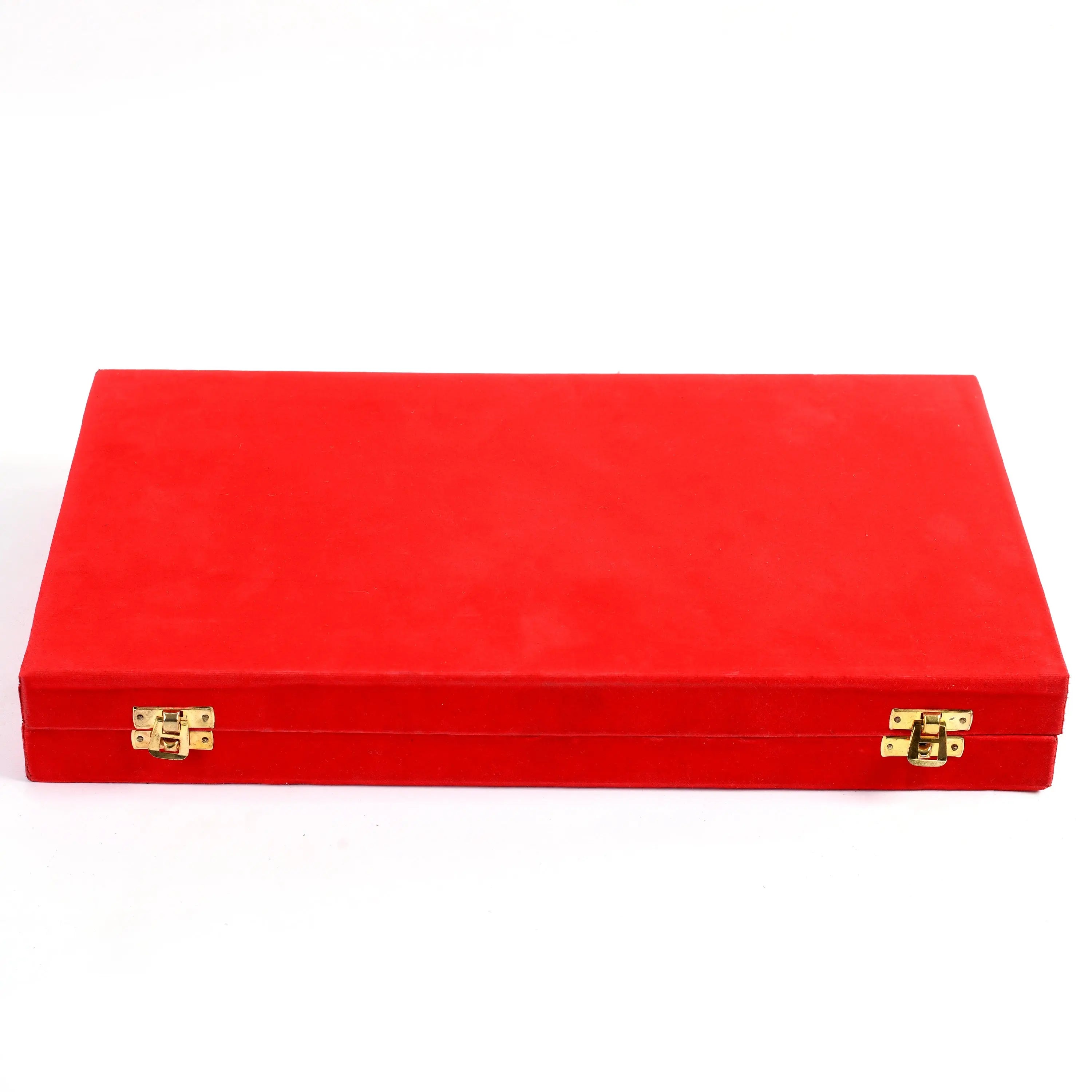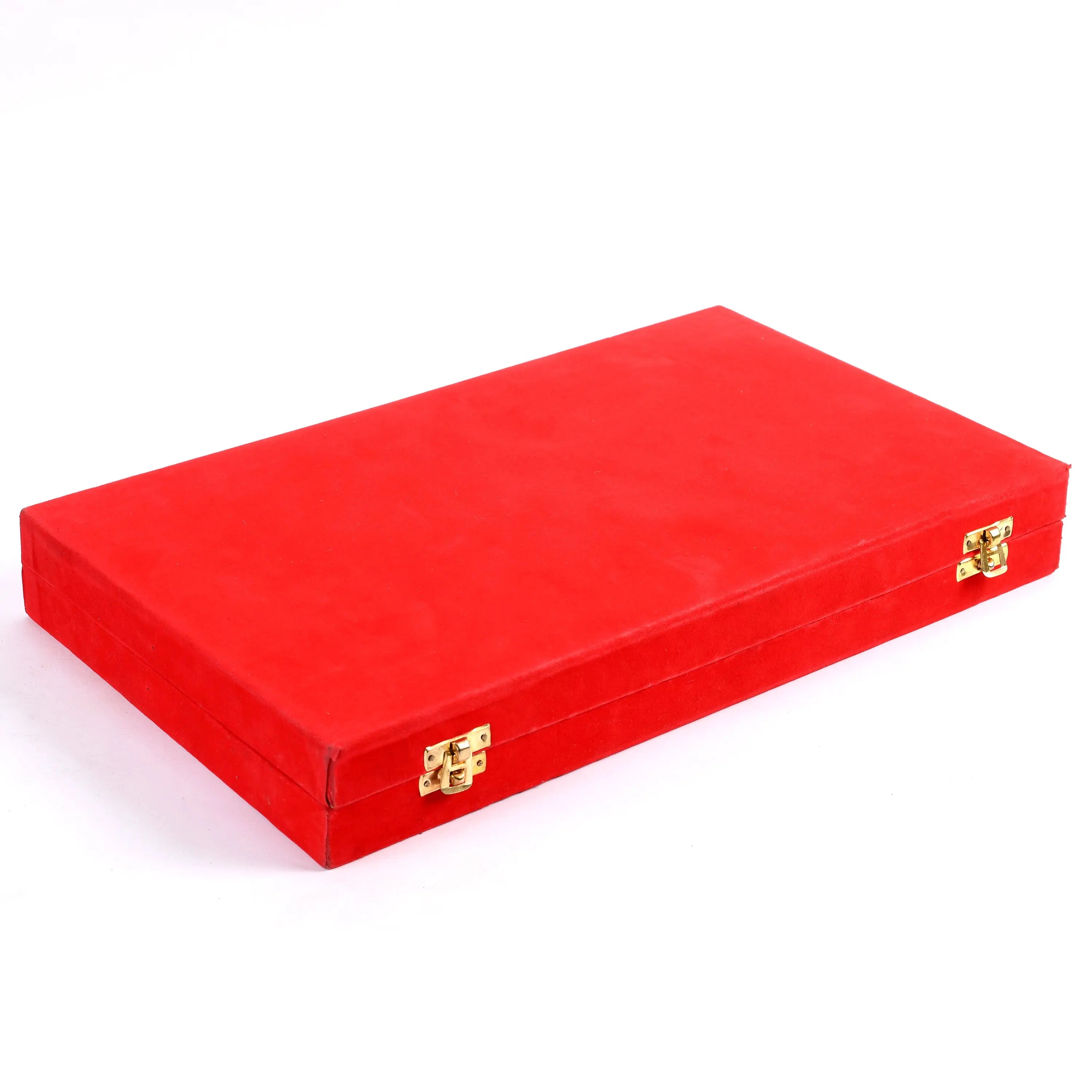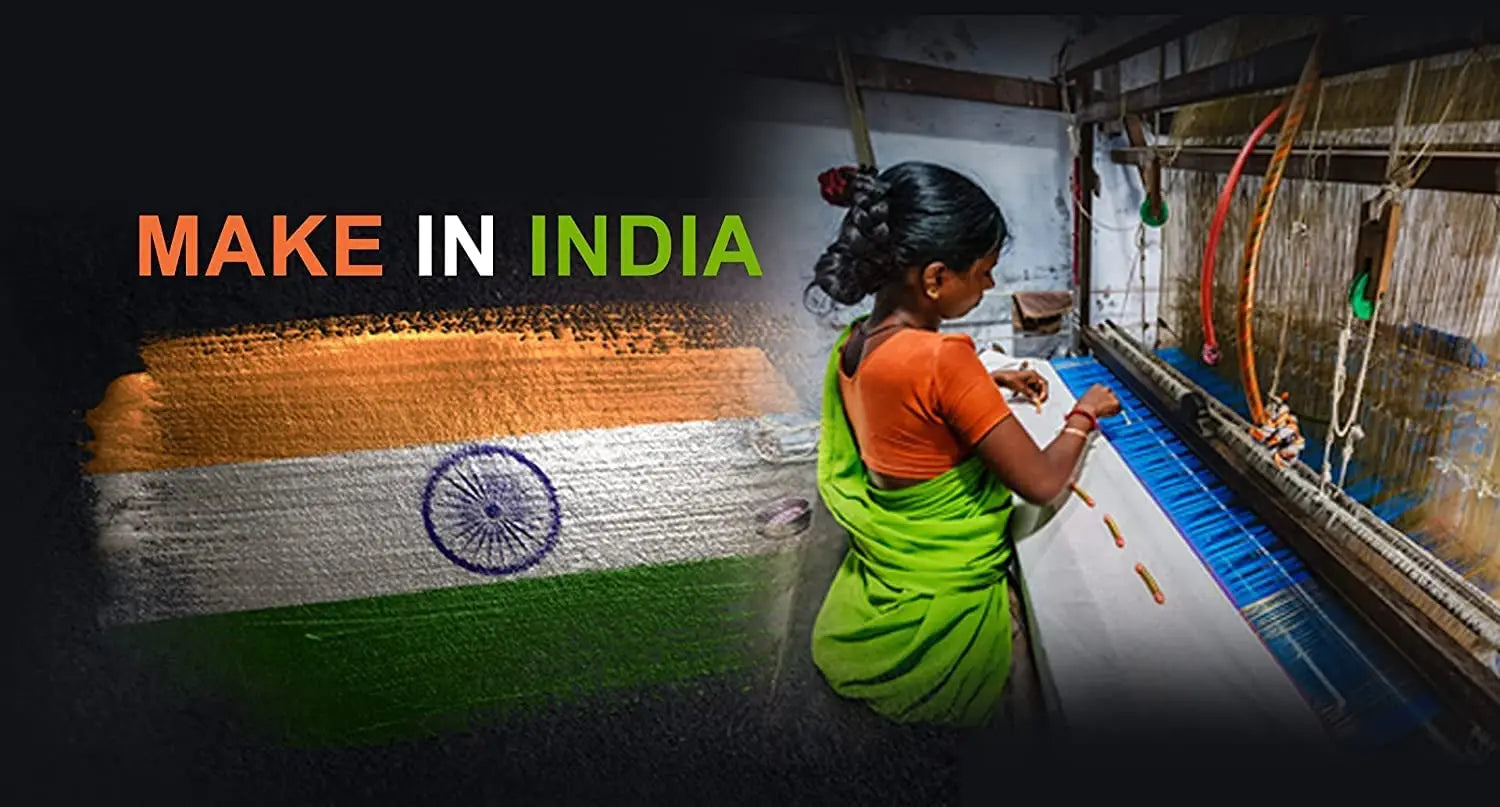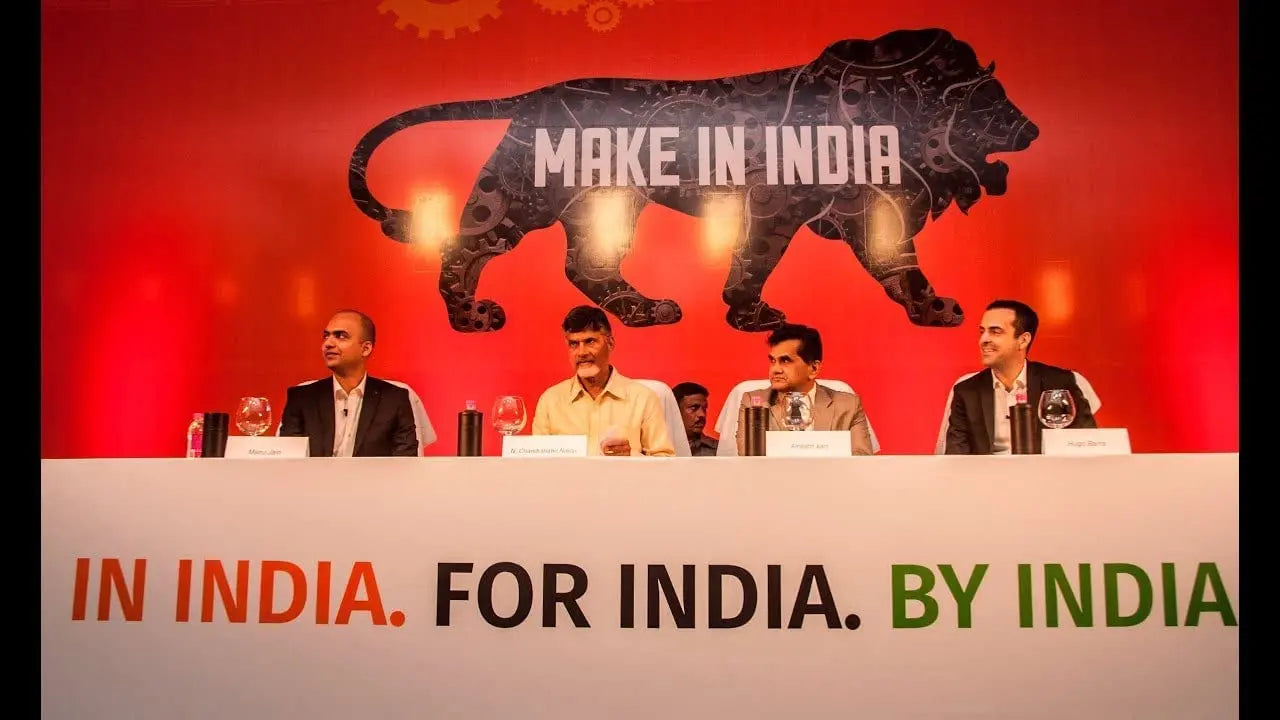 Pure Brass Cutlery Set For Gifting & Dining 26 pcs Set
---
6 Baby Spoon – 14CM,20gm, 6 Eating Spoon – 17CM/40gm, 6 Fork – 17CM/40gm, 2 Ladle – (1st)18Cm/60gm, (2nd)21CM/60gm.

 

CopperBrass/Bronze Products Tarnish/oxidize over time, this is Natural for Copper products. Please follow the care Instruction manual for cleaning Copper products. Sample Copper Cleaning powder and the instruction manual is provided with every order

 

Care Instructions: Wet the Items with water, sour with Pitambari powder for extra shine, wash well under running water, wipe clean with a dry cloth, do not use

steel wool or wire mesh for cleaning, always clean with a sponge and liquid soap.


On the Occasion of Diwali, Christmas, Anniversary, Birthdays these items can be readily turned into a wonderful Gift Item.

These items have an antique elegant design that gives addition to your Home décor or can be used for the decoration of Restaurants, Bars.
Short content about your shipping rates or discounts.