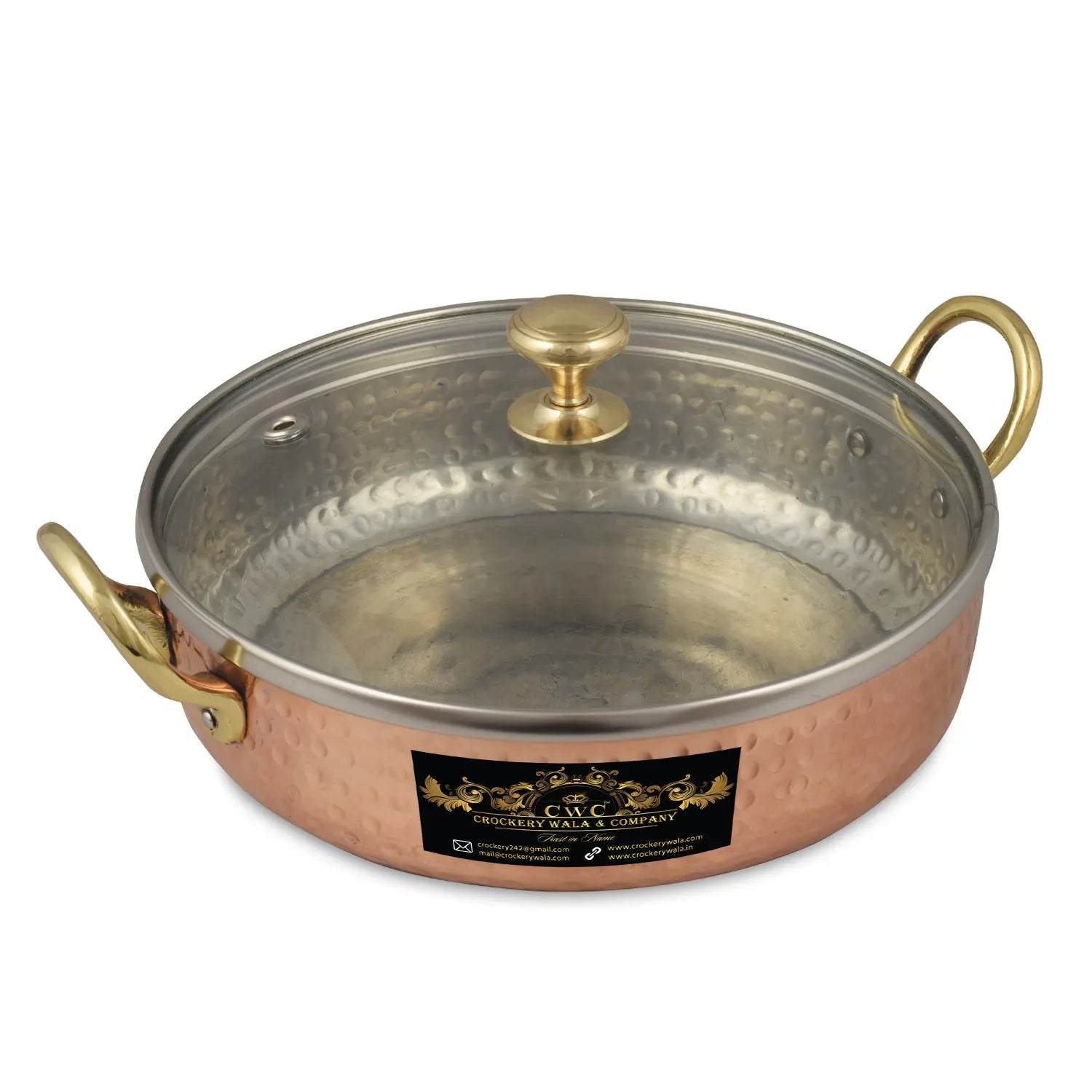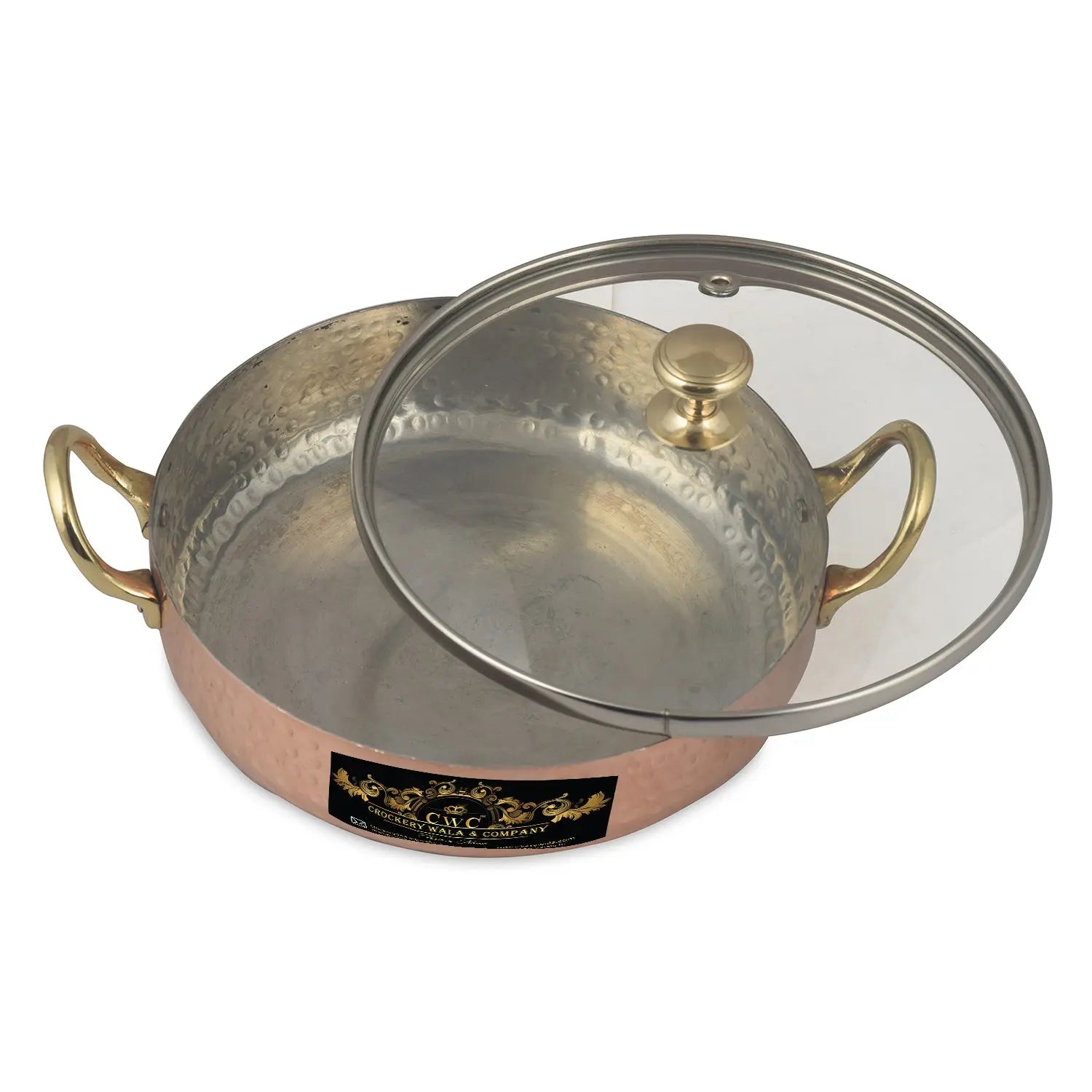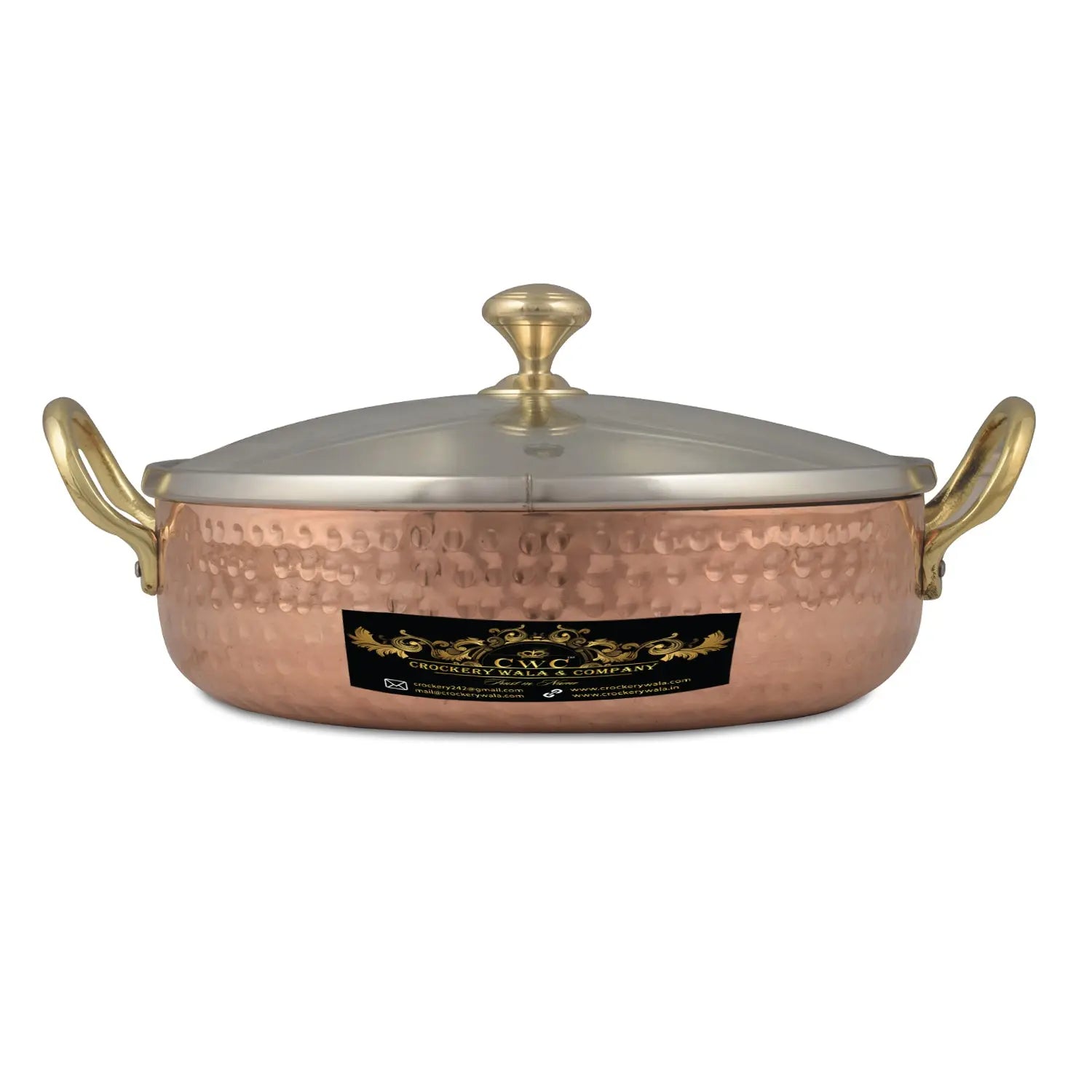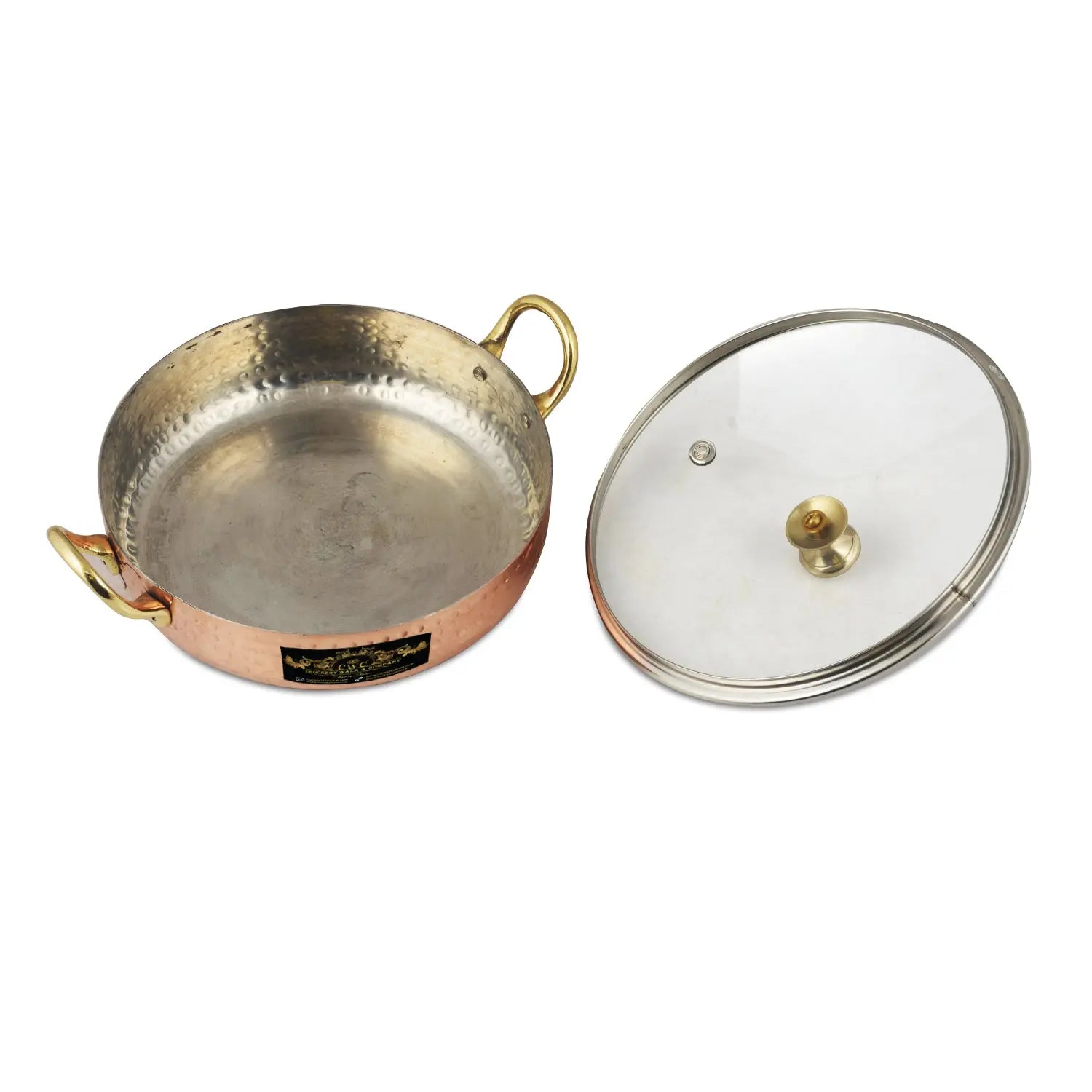 Crockery Wala And Company Pure Copper Kalai FryPot FryingPot With Glass Lid & Brass Knob For Cooking & Serving || 250 ML
---
Product Details || Width: 4.2" Inches || Depth: 1.8" Inches || Volume: 250 ML || Weight: 435 Grams (approx).

Ideal for Cooking & Serving. 

FUNCTIONAL & FASHIONABLE - Copper Kalai surface preserves the taste and nutritional qualities of foods and is safe for food contact; Brass bottom adds style - Easy to Clean - no re-tinning


An Essential Indian Dinnerware to present Indian Foods like Curries, Daal, Biryani & Condiments for Authentic Indian Dining Experience

It comes with CROCKERY WALA AND COMPANY. How to use, Care instruction Booklet, Copper Cleaning Powder and Crockery Wala And Company genuine packaging

Please follow the care Instruction manual for cleaning Copper products. Sample Copper Cleaning powder is provided with every order.
Short content about your shipping rates or discounts.