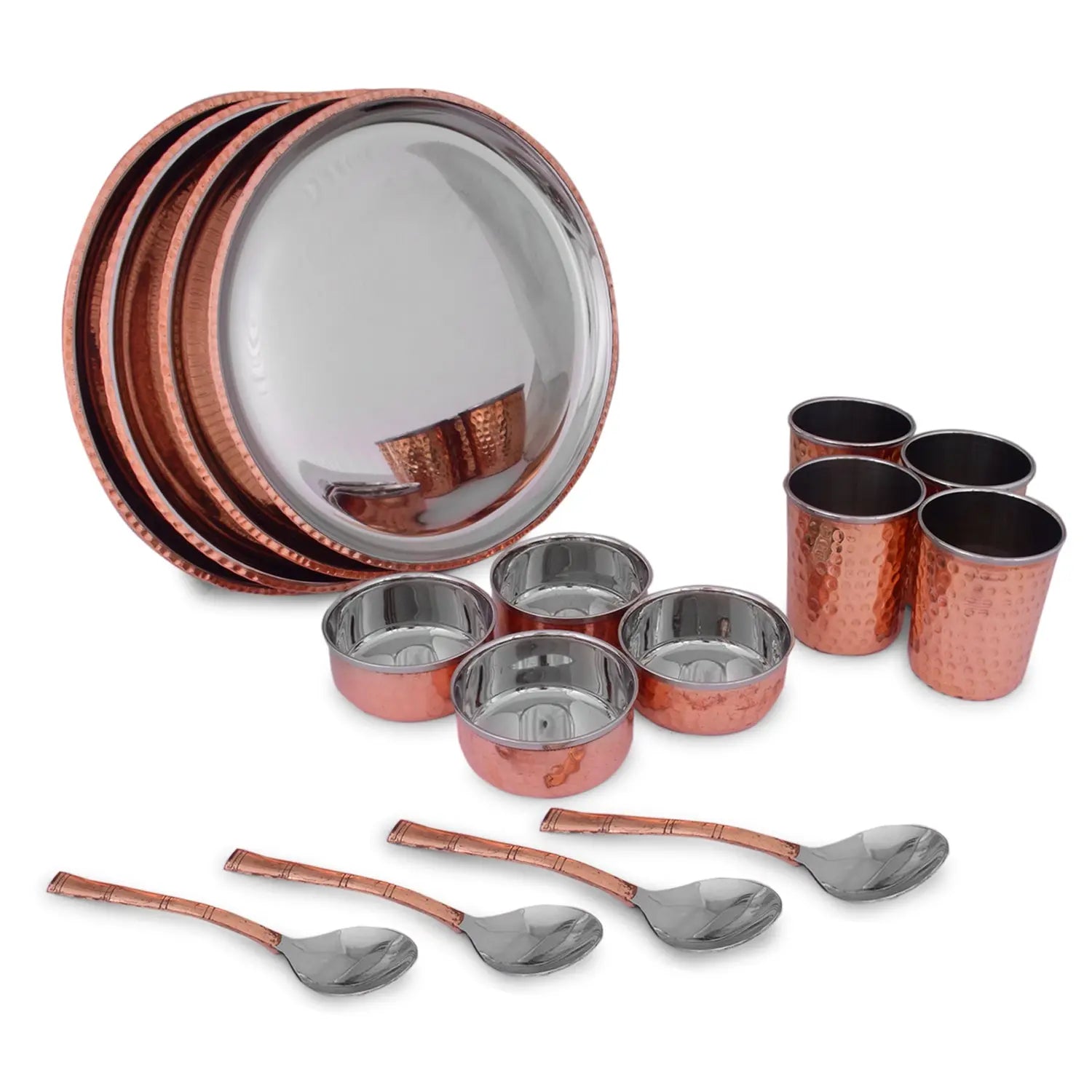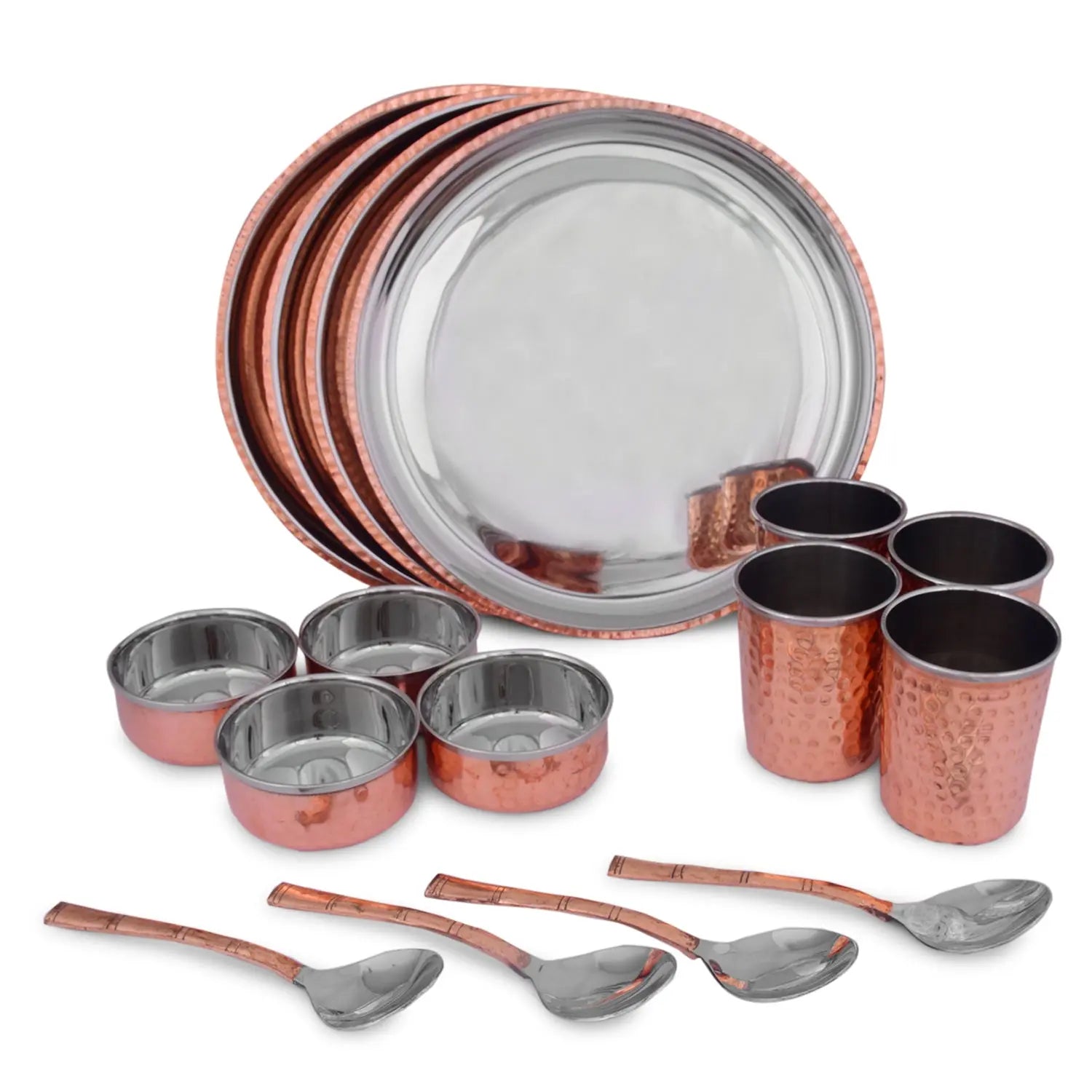 Crockery Wala And Company Royal Steel Copper Dinner Set 16 pcs
---
4 Full Plates Weight- 700 each , Width- 28 cm , 4 Glasses Weight- 140 gm each , Width- 7.5 cm, Height 9 cm , 4 Bowls Weight- 120gm each , Width- 9 cm Height - 4 cm , 4 Spoons

Economical and Long Lasting, Compatible for 4 People, Total Weight Of the Set is Approx 6 kg

Food Safe: The products by Crockery wala and Company qualifies a set of tests prior to delivery and are FDA approved which means it is extremely safe to store consumables in this copper mug. Copper has antibacterial properties and promotes good health by leaching into the drink.NOTE: Do not store consumables that tend to react with copper metal such as dairy products, citrus liquids, etc.

Lifetime Warranty: We offer a LIFETIME WARRANTY on this product. We not only take responsibility for this product for forever but we are greatly concerned about your experience with us and our product. NOTE: DO NOT wash this with a coarse scraper as it will damage the finish of the product.

NOTE: The Crockery wala and company logo are displayed on the products to maintain the authenticity of the images. Logos are not actually printed on the products.
Short content about your shipping rates or discounts.